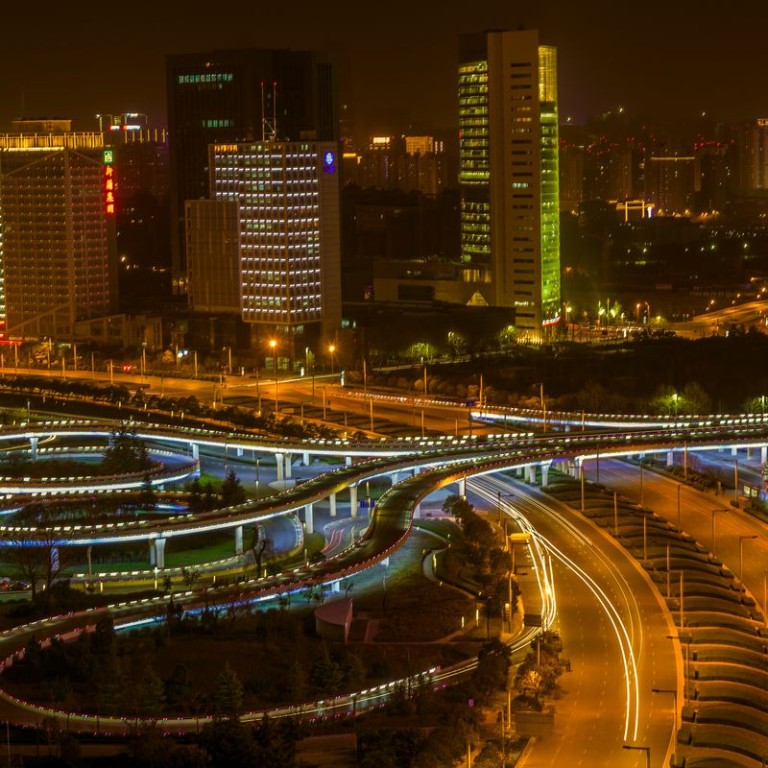 The thriving new district now houses 1.4 million people, discarding images of an empty city. Reports by Wade Shepard
In Partnership With
Go China-ZHENGZHOU
Zhengzhou's Zhengdong New District was once cited as one of the mainland's ghost cities by the international media, but the steady increase in public services, transport infrastructure, commercial outlets, educational facilities and employment opportunities has transformed the district into a place that is ready to sustain a large population. At least 1.4 million people have already moved in, and more are on the way. 
"We found what they call a 'ghost city' of new towers with no residents, desolate condos and vacant subdivisions uninhabited for miles and miles and miles," claimed the American TV news programme 60 Minutes in a March 2013 report. Later that year, Business Insider affirmed that "the central business district [of Zhengdong] features a ring of significantly vacant skyscrapers". In 2010, Britain's Daily Mail called Zhengdong New District China's largest ghost city and claimed that there were "entire blocks of totally empty accommodation".
While many of these ghost-city reports have been refuted or even debunked by other media sources, Zhengdong is a large new development that is still on the path towards vitalisation.
Zhengdong New District was created as Zhengzhou government officials sought to double-down on the built-up part of their city, increasing its size more than twofold. The 150 sq km new area to the east of the city is divided into a central business district (CBD), a university town, a science and technology park, a commercial logistics zone, and an economic and technological development area. All this is in a place where there was nothing but fallow construction land about 12 years ago. 
The CBD spans 3.45 sq km and is composed of two concentric ring roads that sprout 60 prominent high-rises and skyscrapers, a world-class art gallery, and an exhibition centre. 
Designed to be the financial heartland of central China, it includes the provincial headquarters for HSBC, People's Bank of China, Bank of China and Agricultural Bank of China among 150 financial institutions. All 60 of these towers have reportedly been in use since 2009. 
Zhengdong New District is also home to the Longzihu College Park, which is a 11.21 sq km university town. Its 15 universities bring in more than 240,000 students and staff. 
Many big manufacturing and industrial enterprises have also found a home in Zhengdong. Most notably, Foxconn has a factory in its technology park. 
The new district also hosts a large array of service industries, tallying over 5,000 registered commercial entities, including Metro, Marriott, Ferrari, Rolls-Royce, Sheraton and Dennis Department Stores. 
In terms of transport infrastructure, Zhengdong is a national hub, sitting at the intersection of major north-to-south and east-to-west train and highway arteries. In September 2012, its high-speed rail station went into operation, with 16 platforms that can handle as many as 7,400 passengers per hour. Zhengzhou's first metro line also crosses through the new district, directly linking it to the rest of the city, which is a boon for its residential and commercial areas. 
According to a report by Standard Chartered Bank, the occupancy rate in this new district has jumped from 20 to 30 per cent in 2012 to 50 to 60 per cent by May 2014, making it Zhengzhou's second most populated district. Zhengdong is not a ghost city anymore.