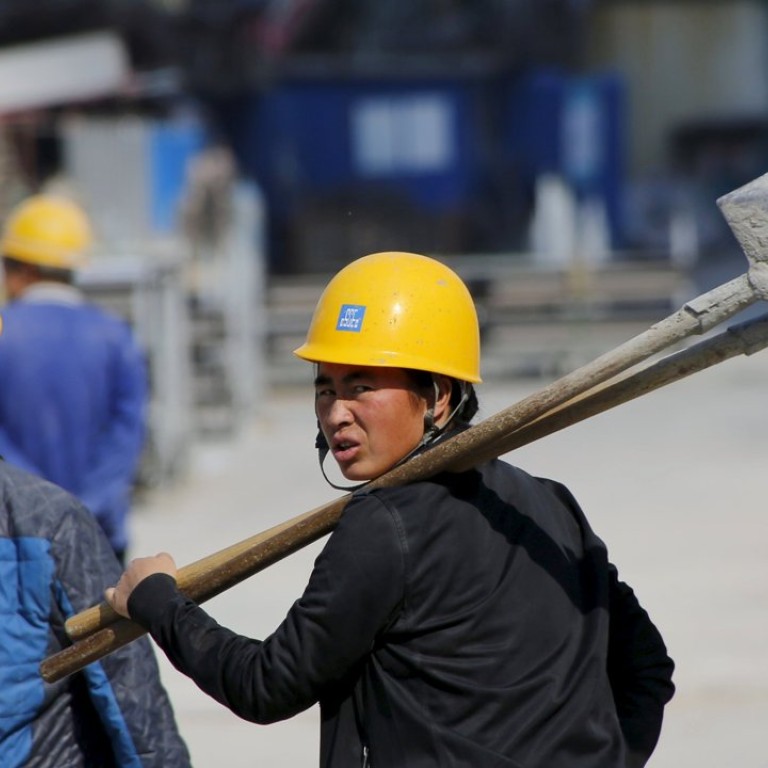 China overtakes US to have world's largest built-asset stocks: survey
Since 2000, the mainland has invested US$33 trillion in buildings and infrastructure
China has the largest built-asset stocks in the world, worth a total of US$47.6 trillion, overtaking the US total of US$36.8 trillion for the first time, according to a survey by natural and built assets consultancy Arcadis.
As the central government's investment in built assets – buildings and infrastructure – can help support economic growth, which is slowing, the mainland is expected to continue to lead the world in spending on built assets.
The world's second-largest economy saw its gross domestic product grow 6.9 per cent year on year in the third quarter of this year, the National Bureau of Statistics said on Monday. That's down from growth of 7 per cent in the previous quarter and the first time the rate of growth has fallen below 7 per cent since the global financial crisis in 2009.
In its latest Global Built Asset Wealth Index, based on a survey conducted every two years, Arcadis calculated the value of all the buildings and infrastructure that contribute to economic productivity in 32 countries this year, which collectively make up 87 per cent of global GDP. Total built-asset wealth in the world now stands at an estimated US$218 trillion.
Japan ranked third with built-asset stocks valued at US$18.24 billion. India ranked fourth with US$15.24 trillion of investment in built assets, while Germany was fifth with US$10.21 trillion.
Investment on built assets played a crucial role in a country's economic development, Adam Sutton, Arcadis's Asia regional leader of business advisory, said.
Since 2000, China has invested US$33 trillion in its built assets, a total that exceeds all other economies combined. The growth is evidence of China's unprecedented level of investment in its infrastructure – 9 per cent of GDP – which dwarfs global competitors like the United States, which currently invests just 2 per cent.
Arcadis said the central government's investment in built assets was supporting the economy's still rapid growth and an unprecedented rate of urbanisation.
"We believe that the China-led Asian Infrastructure Investment Bank, which aims to increase infrastructure development in Asia, will help China to continue to accelerate the lead over the US in the years to come," Sutton said.
China's heavily investment-dependent growth model means that by 2025 its built-asset stocks will be worth double those of the US, according to Arcadis.