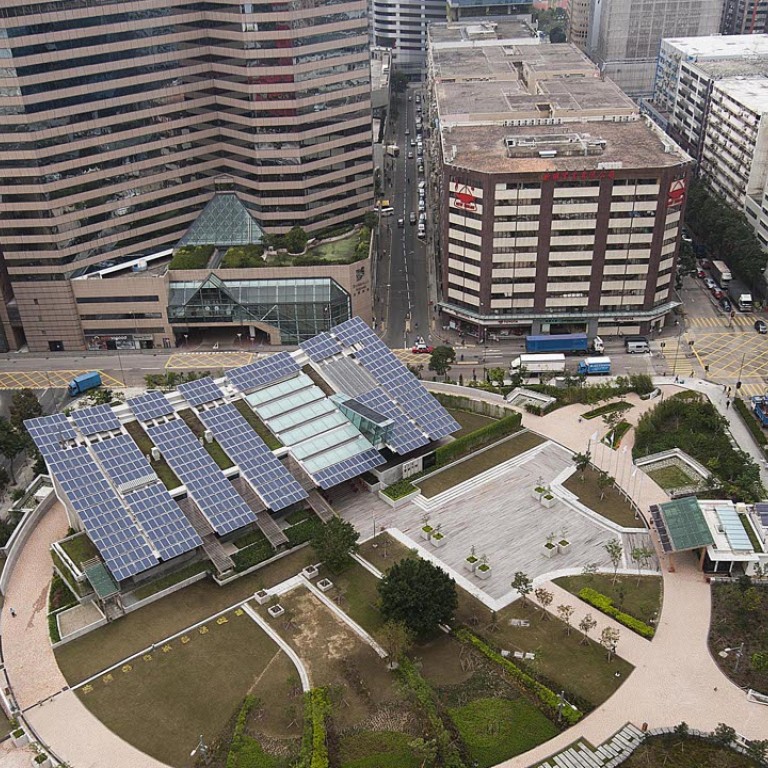 Opinion
Concrete Analysis
by Darren Benson
Concrete Analysis
by Darren Benson
What's next for Hong Kong industrial property sector?
The Industrial Revitalization Policy is scheduled to discontinue in March 2016. With the growing demand for industrial space, as well as a rebound in certain manufacturing sectors, the Hong Kong Government hopes to relieve the stress on supply by ending the scheme. However, despite the policy change, the shortage of industrial space is likely to continue for years to come.
The revitalization scheme was introduced by the government in April 2010 to accelerate the use of industrial space and regenerate ageing and deteriorating buildings. The goal of the scheme was to relieve shortages in the commercial property sector by facilitating the transformation of industrial buildings into offices, hotels and retail space. It encouraged gentrification and has been a catalyst for much the needed facelift of emerging commercial areas, primarily within Kowloon East, such as Kwun Tong.
In our recent report on the impact of the scheme, we highlighted that a total of 5.7 million sq. ft. Gross Floor Area (GFA) of industrial space has been revitalized since 2010, with at least 3.3 million sq. ft. GFA still in progress. Since the launch of the scheme, warehouse vacancy fell from 3.7% in Q1 2010 to 2.6% in Q3 2015. This figure will continue to drop as more industrial space is withdrawn as approved revitalization projects are completed and little new supply is added. The limited properties that have been added primarily consist of high end warehouse projects in Tsing Yi and a smattering of "fake" industrial products which, while supposedly catered for industrial use, are simply B or C grade offices, and in some cases tailored towards "home" offices.
Now, with the impending expiration of the scheme, more industrial property owners are flocking in to submit their revitalization plans to the Town Planning Board. While it is not challenging to receive the waiver, it is not as easy to generate a satisfactory financial return from proceeding with the change of use. The scheme provides incentives for owners, but it is also creating uncertainty for tenants in these properties, who continue to face potential forced relocation with little alternative accommodation available.
The scheme has been a major contributor to driving up capital values and rents. Since Q1 2010, capital values for flatted factory properties have surged by 145%. Industrial/Office rents have risen by 85%. Given the shortage of supply, industrial rents will continue to rise in the foreseeable future. With the increasing number of user groups in search of industrial space for e-commerce related warehousing and alternative purposes ranging from self-storage and data centers to catering and arts, it seems that the end of the scheme will be welcomed by many, apart from the wealthy landlords.
Hong Kong has also witnessed a rebound in the manufacturing sector in recent years. The export of domestically made pharmaceuticals, medicinal chemicals and botanical products witnessed 10.6% compound annual growth between 2005 and 2014. This rebounding industry will also seek industrial space for development. Previously they had the option to expand within the HKSTP industrial estates but these are currently full, and the amnesty on both first and second hand transactions has caused a blockage to development.
As more and more users from different industries seek industrial space, the net supply of factory space is expected to remain negative until at least 2017. To meet the supply demand, the government will need to release more industrial land for sale by tender. This will alleviate the shortage of options and further rental increases. The government has acknowledged the issue by announcing the end of new rezoning in their 2015 policy address. There have also been proposals to release large scale land plots for logistic use in Tuen Mun and Tsing Yi, which are both ideally located to benefit from proximity to air and port infrastructure and strong roadway connectivity. This is viewed positively by the market.
In addition to identifying more land for development, the government also needs to recognize that relying on the free market for growth may not be enough. Old industrial buildings require significant maintenance and upkeep, and the government will still need to find a way to ensure that owners maintain their assets to a proper, safe standard. This issue is particularly problematic in stratified buildings with poor building management, where the fragmented ownership structure makes redevelopment or repurposing almost impossible. There needs to be further initiatives to back the regeneration of old industrial stock to support new industries post the revitalization policy ending.
Moreover, in light of the ongoing lack of residential supply, there have been calls to allow some aged industrial buildings in less congested and polluted areas to be converted to domestic use. This is certainly an option that should be explored. It is however unlikely that many buildings would be suitable except for areas like Wong Chuk Hang and Aberdeen where many private occupiers have taken it into their own hands to convert these to "loft style" living spaces.
The end of the revitalization scheme will benefit occupiers within the industrial sector, but it also indicates that the shortage of commercial property supply will be not resolved in the near future. While it's a positive sign that the government has realized the need for greater industrial space, the policy change should continue in line with efforts to increase supply in other property sectors.
Darren Benson, Executive Director, Industrial & Logistics Brokerage Services, Asia, CBRE Asia Pacific