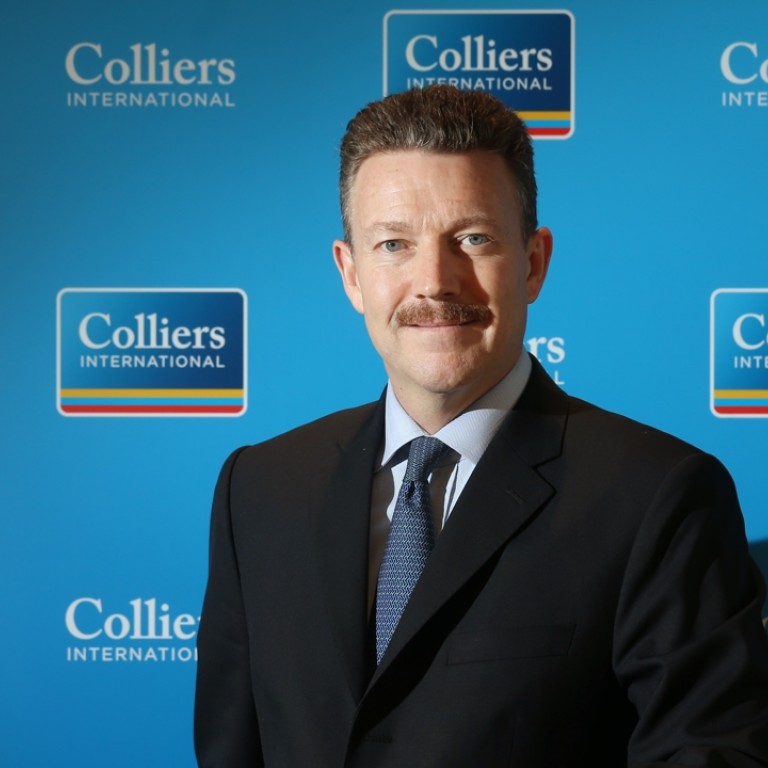 New

|
Mainland banks and securities firms set their sites on prestigious Central office locations
Rental prices are forecast to increase amid rising demand
Mainland Chinese banks and securities firms are occupying more space in Central and other core districts, pushing up rents, a trend that is likely to continue, according to property analysts.
As a result of the push for a prime office address, mainland companies are squeezing out some multinational corporations, triggering relocations to facilities in more remote regions of the city.
Over the first half of this year, China businesses accounted for 40 per cent of all deals over 10,000 square feet in the Central office market, according to a Savills report. The office vacancy rate in the third quarter was 1.7 per cent, the lowest level since 2008. Analysts forecast office rents will keep rising at 2 to 3 per cent each quarter over the next 6 months to a year.
"We're seeing rents increase in some of the top tier buildings in core central, and that's having a knock on effect by forcing out some tenants who can't afford it," said Nigel Smith, managing director of global commercial real estate company Colliers International's Hong Kong office. "It seems to be an image play, and a play to be close to their customer base. China companies want to pay higher rents for better quality premises."
The collective office space occupied by mainland Chinese banks in the city may increase 10 times in the next two to three years, according to analysts from Colliers. Approximately 15 medium-sized commercial banks may move into Central the next five years, taking up a total of 450,000 square feet, about 2 per cent of grade A stock in the area.
State-owned banks now each occupy at least 100,000 square feet in Central, according to a September Colliers report, and altogether the 11 Chinese banks in the city take up about 780,000 square feet. In Central, China Construction Bank and the Agricultural Bank of China own buildings for internal use while the Industrial and Commercial Bank of China leases several floors at ICBC Tower.
While most mainland firms are occupying the core areas, a few have moved out to other districts. Tsim Sha Tsui's One Peking leased a space to a Chinese financial company at HK$65 per square foot. Huarong Asset Management and China Everbright moved to Wan Chai and Causeway Bay, respectively.
As new properties crop up in districts like Kwun Tong and Kowloon Bay, there will also be an outflow of tenants towards these areas, which will increase vacancy rates and help ease rental pressures in the main districts, Smith said.
"This will allow the Chinese banks, or securities firms to continue taking up space while still allowing some players, some multinational corporations, to stay in Central," Smith said. "Most multinational corporations or financial international banks are looking at keeping a central presence, but with most of their operations in one of those alternative locations. Real estate is one of the largest costs they can alter just by moving premises."
Simon Smith, head of research and consultancy at Savills, said that there's not much demand for Central spaces coming from multi national corporations, who have been more cost conscious since the global financial crisis.
"I don't think (Chinese firms) are crowding out the multinationals," he said. "Multinationals are happy to take more competitive options where they are available."