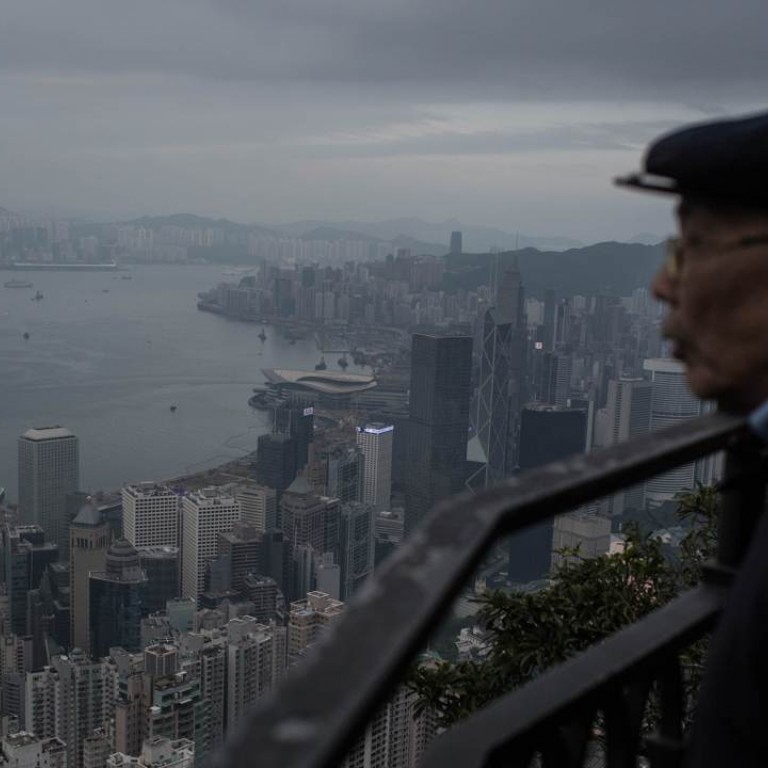 New

|
Hong Kong home prices may not bottom for two to three years, analyst says
New home supply overhang to weigh negatively on asset values for next two years or longer
The supply overhang of new homes will peak in two years as the pipeline of projects launched in recent years mature to completion, lining up what could be a bad string of years for Hong Kong property prices, according to industry experts.
Thomas Lam, head of valuation and consultancy at Knight Frank, said the market might bottom out in about two to three years as a large supply of new flats would not roll out until 2017 and 2018.
"The latest round of price correction will last for several years," he said.
As a result of the gloomy outlook, property developers are likely to accelerate their project launches to compete for prospective buyers before the market cools further, analysts say.
Hong Kong home prices eased 6.9 per cent in the fourth quarter from the third, as buyers shied away amid signs the market had topped out.
Home sales in December fell 32 per cent to HK$29.8 billion from a year earlier, according to the Hong Kong Land Registry.
Wong Leung-sing, an associate director of research at Centaline Property Agency, believes average completion of new flats could reach 20,000 per year from 2016, adding pressure upon developers to speed up sales.
"Otherwise, a stockpile of unsold homes will accumulate as new homes are completed," he said.
Last year, Cheung Kong Property topped the league tables by generating HK$30.6 billion from the sale of 3,745 units; followed by Sun Hung Kai Properties at HK$25.9 billion from the sale of 2,774 units and Henderson Land Development at HK$17.48 billion from the sale of 1,840 units.
Lam said the correction could lead to a healthy development in the city residential market.
"As the government has instructed banks to tighten their mortgage lending policy, coupled with a series of cooling measures, we are unlikely to repeat a sharp increase in home owners caught in the negative equity ," he said.
According to Hong Kong Monetary Authority data, the number of homeowners in negative equity peaked at 105,697 in July 2003, when home prices plunged 70 per cent from their 1997 highs.
Lam notes those home buyers who bought tiny flats by taking up loans of up to 95 per cent of purchase price, provided with the assistance of developers or financial institutions, expose themselves to higher risk.
Theoretically, they would become negative equity once home prices fell more than 5 per cent, he said.
Negative equity happens when the home loan exceeds the market value of the property.
When the HKMA tightened the loan-to-value ratio to 60 per cent from 70 per cent for flats priced under HK$7 million in February, 2015, developers adopted more aggressive financing schemes to help potential buyers.
However, Lam said the number of home buyers who financed their purchases with high leverage was limited with an estimation of about 2,000 cases.
Hang Lung Properties chairman Ronnie Chan Chichung last week described the property market in Hong Kong as the "healthiest" he's seen in 25 years.
He believes a price decline of 10 per cent to 20 per cent in Hong Kong real estate market is "no big deal.