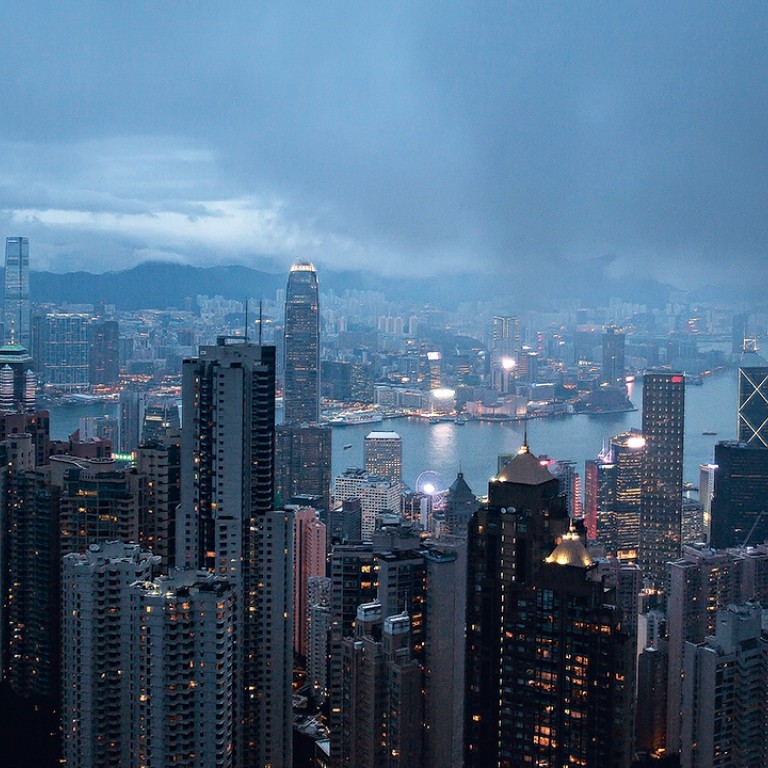 Update
Hong Kong most expensive housing market in the world for the sixth year in a row: survey classifies our homes as 'least affordable' ever
Survey says Hong Kong eclipses Sydney, Vancouver, in price to income as ability to buy home far out of reach of most residents
Hong Kong has ranked as the least affordable city to buy a home globally, with average flat prices at 19 times gross annual median income, the highest ever measured in the US- based Demographia's survey in the past 11 years.
For the sixth straight year, Hong Kong was crowned as the most unaffordable housing market in the world, according to a survey of 367 cities by the annual Demographia International Housing Affordability Survey.
The survey was based on data from the third quarter of 2015 when Hong Kong home prices reached their peak in September.
The median home in Hong Kong costs 19 times the median annual pretax household income, up from 17 times in 2014,
"This is the least affordable median multiple ever recorded in the survey," said the international consultancy.
Demographia classifies any region with a median multiple of more than 5.1 as "severely unaffordable."
Simon Lo, executive director at Colliers International predicted Hong Kong home prices would fall 15 per cent this year.
"The desire to purchase will be subdued given the investment mood is deteriorating," he said.
The Hang Seng Index has tumbled more than 10 per cent so far this year amid fears of China's slowing economic growth and a signs that the global economy is beginning to tetter back into recession.
In a separate survey by Citibank yesterday, 62 per cent of 500 respondents the bank surveyed in the fourth quarter of 2015 believed home prices would fall in the next 12 months, as compared to 46 per in the third quarter of 2015.
The average price for a flat of 430 square feet in Kowloon was HK$4.34 million , or HK$10,113 per square foot, according to the latest data released by Rating and Valuation.
Midland Realty chief analyst Buggle Lau Ka-fai said the affordability ratio for a flat costing HK$4 million has improved to 37 per cent from 39 per cent during the market peak in September last year.
The ratio is a widely used to measure housing affordability and is calculated by dividing the average market price of a standard home by the average or median annual household income.
The Centa-City Leading Index showed prices dropped 8.1 per cent as of January 17 from September.
Investment bank UBS earlier forecast home prices will fall 30 per cent from September last year to 2017.
Thomas Lam, head of valuation and consultancy at Knight Frank expects an improvement in housing affordability this year as home prices fall.
"More prospective home buyers will delay their purchase decisions in fear of a further fall in prices," he said.
Lam, however, said Shanghai and Beijing home prices have soared to levels putting out of reach of the general public.
"If included , they may have replaced Hong Kong as the most unaffordable housing area," he said.
Demographia included Hong Kong but no other mainland cities in the survey
Sydney was the second-most unaffordable market after its multiple climbed to 12.2 from 9.8 in 2014, the biggest year-to- year increase that Demographia has ever reported.
Vancouver was ranked third-most expensive city, with a rating of 10.8, while San Jose, California, ranked fourth with a score of 9.7, the survey showed. London ranked in eighth place with a ratio of 8.5.
The most affordable markets were in the United States, including cities such as Buffalo and Rochester in New York state, Cincinnati and Cleveland in Ohio, and Pittsburgh in Pennsylvania.