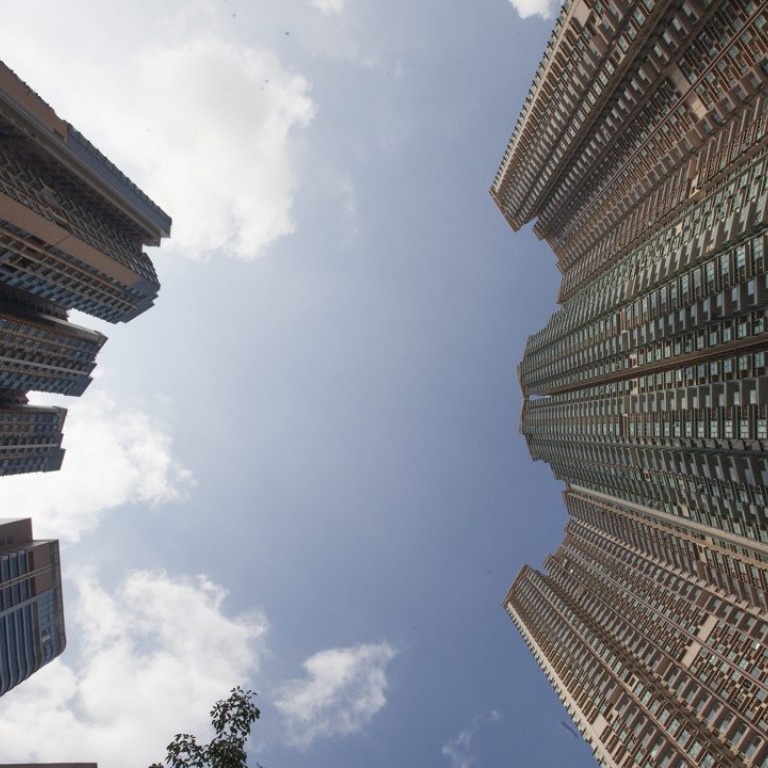 One in 10 new Hong Kong homes to be built by mainland Chinese developers in three years
One in 10 new privately built homes by 2019 could be built by mainland developers, opening the market for more competition and adding further downward adjustment pressure on prices, says industry experts.
JLL says apartments built by Chinese developers will account for up to 8 per cent of the overall private housing supply over the next three years, according to its latest research on China's role in driving Hong Kong's property market.
With around 119,000 new households expected between 2016 and 2019, about one in 10 families opting for new homes in the private market could end up living in properties built by a mainland developer, said JLL.
Fifty-six per cent of these new flats will be located in New Territories and 35 per cent in Kowloon, it said.
"We expect mainland developers will continue to expand in the city. Hong Kong's traditional developers are still expected to dominate the market but will face increasing competition in acquiring residential plots from a larger pool of bidders," said Denis Ma, head of research at JLL.
Wong Leung-sing, an associate director of research at Centaline Property Agency said many mainland developers had secured development sites through government tender at high prices in the past couple of years, while Hong Kong developers took a more cautious approach.
During a market downturn, mainland home builders are likely to find it hard to compete with local developers also replenishing their land bank of converted farm land for residential purposes via land premium payments to the government, he said.
"Competition for buyers is getting fierce as buying desire has largely been wiped out by a spate of negative news such as slowing economic growth in Hong Kong and China," he said.
Centaline expects home prices could tumble 15 per cent this year.
Between 2013 and 2015, JLL said bid prices of mainland developers exceeded market expectations in 73 out of 100 instances, compared with 59 out of 100 for local developers.
Sammy Po, chief executive of Midland Realty's residential market, however, believes mainland developers will come up with new marketing strategies to boost sales.
"The Hong Kong property market will develop a new landscape from next year as more projects wholly owned by mainland giants are due for sale," he said.
They include China's largest home builder, China Vanke, as well as Poly Property and Shimao Property.
He said Midland has been approached by some newly entered mainland home builders who are keen to learn how Hong Kong developers prepare for project launches.
"More participants will provide more choices for home buyers. It is good for everyone," he said.
In the office leasing sector, JLL said mainland companies were the most active in the market, accounting for about 36 per cent of all new leasing transactions in Central. Their share of new leases in the Grade A office market has doubled over the past five years and today accounts for about 21 per cent of all floor space leased in Central.
"We estimate that up to 28 per cent, or 7 million sq ft, of the tenant base in the Central Grade A office market will be mainland corporates by 2021," said Ma.