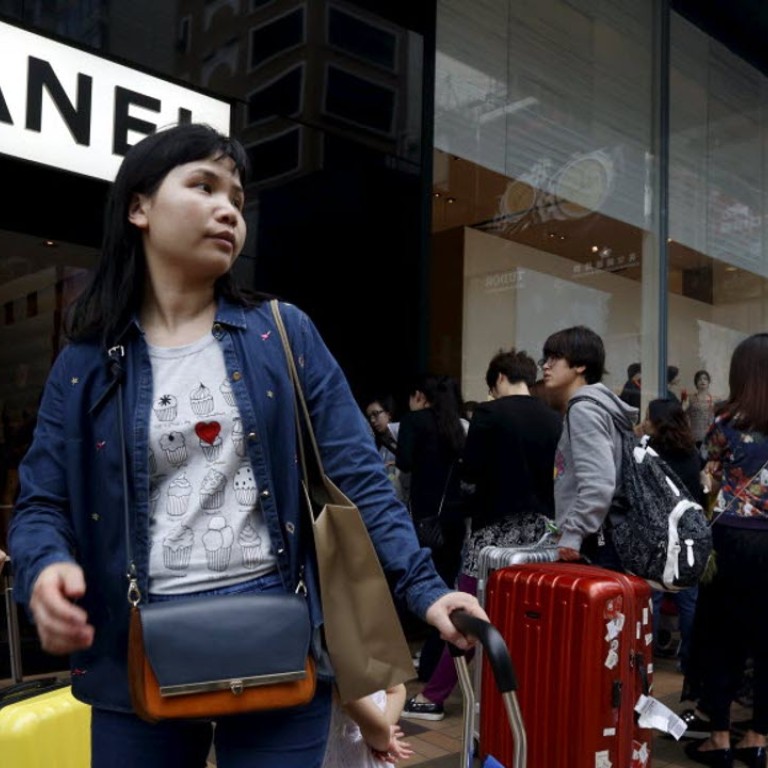 SHKP sees gold as luxury retailers move out of Hong Kong's tourist belt
Sun Hung Kai Properties (SHKP), the largest private shopping mall owner in Hong Kong, expects its retail portfolio catering mostly to the local market to benefit from the relocation of luxury retailers out of the city's tourist belts.
Maureen Fung Sau-yim, a director of SHKP's wholly owned subsidiary Sun Hung Kai Development (China), said some luxury watch retailers have relocated from Tsim Sha Tsui – one of the world's most expensive locations to open a store – to Yuen Long or Tai Po on the outskirts.
"I believe the trend will become obvious as they shift attention to the local market amid the dramatic changes in Hong Kong's retail and tourism industries," she said.
In Hong Kong, SHKP owns a diversified retail portfolio of more than 10.7 million square feet, primarily focused on local consumers. These include major malls such as APM in Kwun Tong, Yuen Long Plaza and Sun Arcade in Tsim Sha Tsui. Another 1.1 million sq ft of retail space is under construction.
SHKP's Yuen Long Plaza recently signed up two tenants selling luxury watches – Tissot and Prince Jewellery and Watch – as they plan to relocate to non-tourist areas, she said.
"This is the first time Tissot and Prince Jewellery and Watch are entering Yuen Long," said Fung, who is overseeing a retail portfolio of 25 shopping malls with a combined gross floor area of 3 million sq ft in Hong Kong.
Tissot has closed its shop in Canton Road while Prince Jewellery and Watch is not expected to renew the lease for its 1,800 sq ft store at Haiphong Road when it expires in June.
Prince Jewellery, which handles a variety of international brands such as Audemars Piguet, Cartier, Omega and Longines, is believed to have paid HK$2.3 million a month for the store.
"Days of easy money for retailers are over," Fung said, referring to the growing trend of fewer mainland tourists, once big spenders on luxury goods.
A growing number of luxury retailers on Canton Road are refusing to renew their leases. International brands such as H&M, Zara, Coach, and Marc Jacobs have already extended to New Territories, where few global brands had any presence earlier. More brands are likely to follow.
The West Rail Line, which connects Yuen Long to the city centre, and the completion of SHKP's Yoho Town development project, have contributed to the gentrification of the area, making it popular among younger middle-class families.
Sha Tin and Yuen Long, according to data released in 2014 from the Census and Statistics Department, have the largest number of young residents. Those ageing between 25 and 34 number 94,400 in Sha Tin and 83,100 in Yuen Long.
Although sales of big-ticket items at malls focused on Hongkongers may not be as high as that in the tourist belt, Fung said retailers will have to drive up sales to compensate for the decline in big spenders from the mainland.
"Tenants at local malls in western part of New Territories can also capture cross-border shoppers from Guangdong as Yuen Long requires shorter travel time," she said.