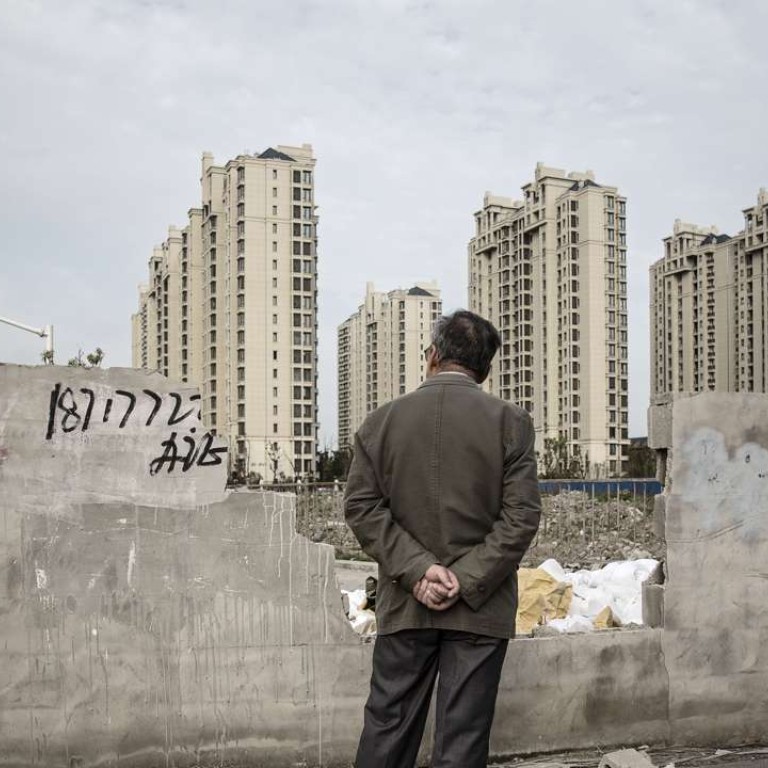 Tightened home loan measures in Shanghai fail to deter banks from expanding mortgage loan business
The Shanghai city government's austerity measures in the home market, which include tightened credit to curb property purchases, don't appear to be deterring banks from expanding mortgage loans in the city.
Instead, some bankers remain upbeat about the long term outlook for home loans in mainland China's most developed metropolis.
"We recently raised the target on the size of the home loan business in Shanghai while strictly following the regulators' crackdown on irregularities," said a credit officer with one of the Big Five state-owned banks in Shanghai. "We still want to unlock untapped potential of the individual mortgage business whose asset quality is among the best of our personal loans."
On the contrary, the lender will put the squeeze on unsecured personal loans.
Two foreign banks in Shanghai said they have no plans to slash mortgage business targets despite the cooling market.
"Of course we will obey the tightening, but we don't see it necessary to change our business outlook," said a source at one of the banks.
Local authorities have scrutinised mortgages among a string of curbs to put a brake on skyrocketing home prices in Shanghai. Grey home loans, or money borrowed for down payments, have been blamed for overheated buying sentiment and irrational price surges.
On March 25, Shanghai unveiled its toughest tightening measures including increased down payment requirement for second-home buyers, a higher threshold for non-local buyers to purchase a home in the city, and a smaller interest rate discount for first-time home seekers.
Buyers of second homes now face a minimum 50 or 70 per cent down payment requirement based on the price and location of their homes. Previously, a 40 per cent deposit was enough.
As a result of the measures, current home loan applications have shrunk by 50 per cent when compared within the average in the first quarter, data from the Shanghai headquarters of the People's Bank of China showed. The down payment for second homes that buyers are paying also rose to an average 60 per cent.
Banks also stopped a price war by offering a unified maximum 10 per cent discount on home loan interest rates for first time home buyers. Previously, home seekers could get a 15 per cent discount from banks with a more aggressive pricing policy.
"At this stage, all banks are strictly following orders and no one dares to go beyond the red line," said a credit officer with China GF Bank. "But still, we will keep seeking qualified clients."
Punishment for irregularities have already been dished out.
Since Monday, six major property firms have been punished by having their cooperation with banks halted for one month, while branches of seven lenders have had their home loan services suspended for two months for violating home loan policies.
The city's residential property market has cooled down since tightening measures started to take effect.
Between March 25 and last Sunday, new homes sold in Shanghai totalled 1.2 million square meters in area, down 43 per cent from the period between February 25 and March 24. In the secondary home market, 2.1 million square meters of housing changed hands across the city during the period, plummeting 58 per cent.