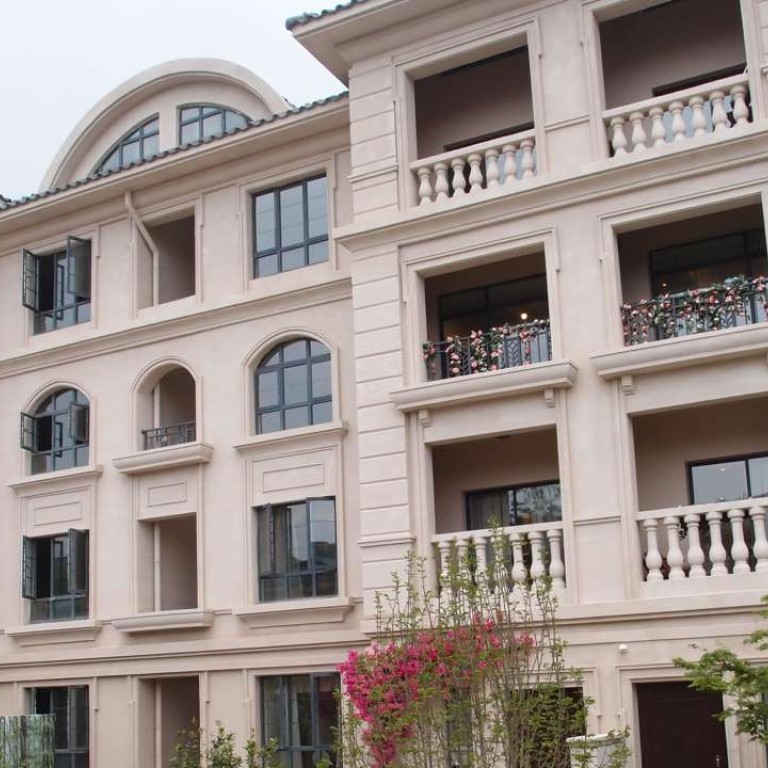 Disney effect lifts nearby home prices in Shanghai
Analysts tip commercial projects to be long-term winner
The imminent opening of Shanghai Disneyland has triggered a spike in home prices in nearby areas in recent months, but analysts say commercial projects are set to gain even more.
Shanghai Disneyland launched its soft opening over the weekend and is scheduled to open for regular business on June 16.
Vanke Feicui Park at Pudong Zhangjiang, a new project within 15 minutes' drive of the resort, saw its selling prices surge 35 per cent to 65,000 yuan (HK$77,629) per square metre in the past year.
They jumped 12 per cent in just the past two months, compared with the average 6 per cent growth in the city in the same period, according to the mainland's largest real estate portal, SouFun.
Another new project in Pudong Huinan, Jingrui's French Lakeside Villa, within 15km of the resort, is selling for 30,000 yuan per square metre, up from 25,500 yuan per square metre in January, when the project launched pre-sales.
"The price growth is faster than we expected, the whole area is heating up because of Disneyland, " said a member of the sales staff at French Lakeside Villa.
Staff said the 80 villas in the first and second tranche had sold out.
Although Shanghai tightened home buying policies in March, staff said prices were not affected because the new home supply in the area surrounding Disneyland was very limited.
Shanghai Disneyland, the largest theme park ever built in China, is located in Chuansha town, Pudong, a suburban area in the east of the city, close to Pudong International Airport.
Disney says the park could attract an estimated 330 million potential guests living within three hours' travel of the park.
Chuansha's home prices have skyrocketed 176 per cent since 2009, when the central government approved the Shanghai Disneyland project, compared with the 118 per cent average growth in the whole city.
As the property market in the Disney area and the wider city continues to heat up, competition for land is becoming more intense.
CJ Lee, head of corporate finance and investor relations at Jingrui, a mid-sized Shanghai developer, said the company would seek more land through acquisition and redevelopment opportunities instead of public land auctions this year as first-hand land was too expensive. He said French Lakeside Villa was a second-hand resort project purchased from another developer, and the land cost was only 11,000 yuan per square metre.
"The margin could be very positive," he said.
But some analysts predict commercial projects will benefit far more from the Disney effect than residential projects.
"The occupancy rates and prices of five star hotels and the rents of shopping streets nearby will significantly improve in the future, helped by the tourist boom," said Zhang Hongwei, research director of Shanghai-based property consultancy ToSpur. "In the long run, living beside a very busy project might not be that ideal."