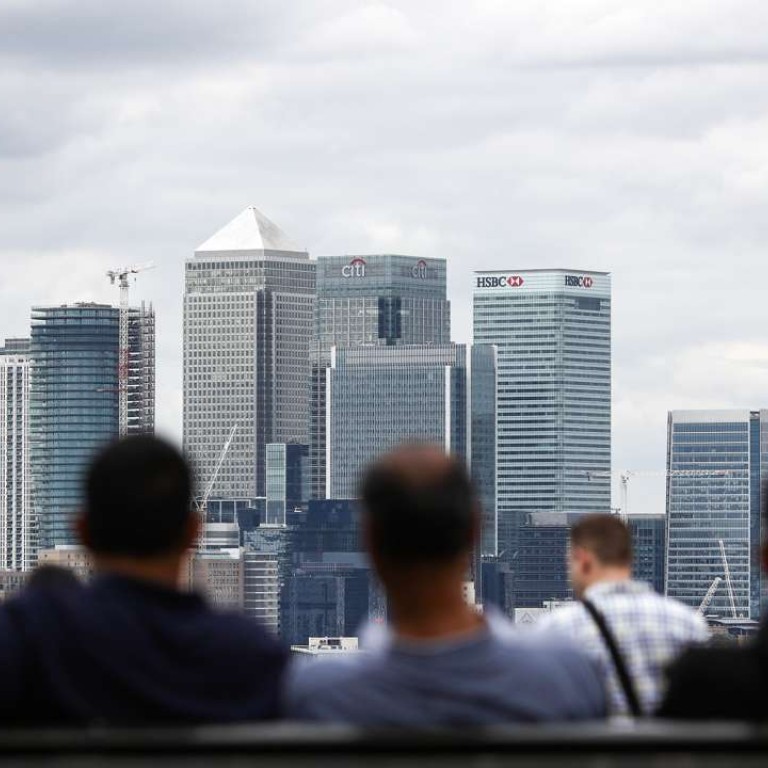 Troubling times fail to deter Hong Kong buyers from entering London's real estate sector
British capital remains a strong draw for Asian investors because of its fair taxes, the strong demand for rental accommodation, and good opportunities for sustainable capital growth over time
Despite the rancour generated in the lead-up to Thursday's referendum, along with surging property prices and increasing stamp duties, London's real estate sector continues to draw Hongkongers.
Analysts and property agents say that the economic Armageddon scenario painted by the Remain campaign in the run-up to Thursday's referendum – which the Leave campaign won – had not deterred property buyers.
Koh Keng-shing, chief executive and founder of Landscope-Christie's, says that he expects to see a gradual increase in sales of London property, as plenty of pent-up demand has been building up over the past few months – despite the negative news that has been emerging from Britain, such as the stamp duty surcharge.
British chancellor George Osborne in his annual budget in March imposed a 3 per cent stamp duty surcharge on buy-to-let and second homes for overseas investors from April 1 this year.
The so-called "second homes tax" means anyone who buys more of the city's property will need to stump up more cash upfront.
However, some analysts say this extra stamp duty seems to have had little impact on Hong Kong property investors for residences in London, especially high-rise apartment buildings in areas with convenient transport networks.
Properties in east London, Canary Wharf and Stratford in particular, have been of strong interest to Hong Kong buyers over the past five years, says Mandy Wong, head of international residential property services at Jones Lang LaSalle.
"They like the convenience of the Crossrail (Elizabeth Line) and the modern high-rise building landscape, good views and security in housing complexes with various facilities and amenities. The investment potential is a big draw as well … many have purchased smaller studio and one-bedroom units that provide a stronger rental return."
Mimi Capas, director and head of international project marketing at Knight Frank, believes Hong Kong buyers also favour residences located near schools and universities. "Many Hong Kong investors are looking for areas that are familiar to them," she says. "Some may have lived in London in the past, so they may look at the areas they know well. City and Canary Wharf offer good rentals for the financial industries. They also like various other well-known areas with good transport links. Regeneration areas are always popular as they tend to offer space for larger-scale developments and facilities."
Capas adds that "London remains ... an extremely safe place to buy, with strong demand for rentals, good quality properties and fair ... taxes".
"Prices have grown steadily in prime central London. We are also seeing investors look at markets outside of London due to the more affordable starting prices, though the crucial themes of good developer, location and transport remain the main focus for buying."
According to Wong, London remains a draw for Hongkongers because of the easy and transparent legal and taxation system.
"Historically, London is sustainable in terms of capital growth over time. It is such an international city that needs a lot of housing to support the growth in population and economy. However, there is still a huge lack of supply to meet the local and international demand.
"As investors, [Hongkongers] would look at the yield and also the liquidity for [a possible] exit [from the British capital]," Wong adds. "The average return on investment varies from area to area. Every different borough has different growth. We have seen an annual average growth of around 7.5 per cent per annum over the last 30 years for prime central London residential areas."
Although it is impossible to say what the average return on investment is, as a whole, growth in excess of 5 per cent per annum is a prudent figure for comparison, says Thomas McAlister, head of international residential sales at Savills Hong Kong.
"Some boroughs and areas boast much greater figures. Yet for some of those boroughs that weren't as strong in the past five years, the expectations [for growth] may exceed the higher ranking boroughs. Yields range from 5 per cent in zones 3 and 4 down to about 2 per cent in the heart of prime central."
Before making any purchase, potential buyers should carefully consider a few things, McAlister notes. "[They should ask themselves] why are they buying? What can they afford? Whom are they buying from? Buying a new property doesn't need to be complicated, but as a large financial decision it does need to be treated with respect. So, lastly, they should seek good advice on any areas they're unsure of."