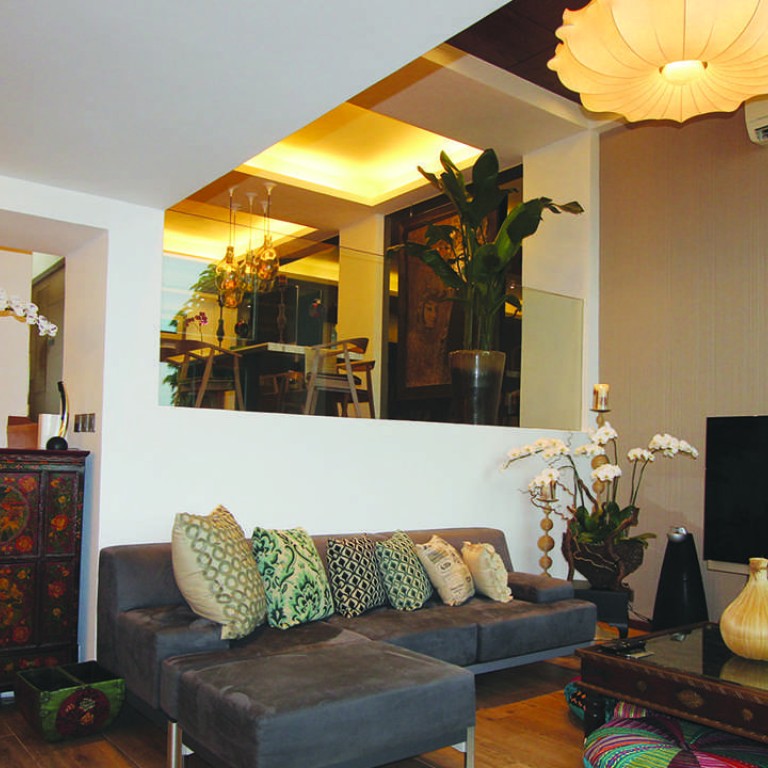 New Territories homes in Yuen Long and Sai Kung offer well-connected remoteness
Two apartments on the market with good transport links provide open spaces and a sense of tranquillity
Yuen Long is considered a town for young and upwardly-mobile professionals – and there are good deals to be made in its property sector. The location makes it an interesting place to purchase a home, as the West Rail has made commuting to work in Central or Tsim Sha Tsui that much easier.
Midland Realty has a new property for sale in Yuen Long's Riva development. The owner is asking for HK$7.1 million for the mid-floor, three-room unitin Block 6. The gross floor area of the flat is 966 sq ft while the saleable area is 774 sq ft.
According to Serena Ng, the agent in charge of the sale at Midland, it's a bargain as similar flats in the area and in the development are priced at around HK$9 million. Ng, however, adds that this flat has to be bought or sold on behalf of a company. Also given that it is being sold for a lower price, the transaction period and mortgage application may have certain restrictions.
Elsewhere in the New Territories, international property agent Savills has a low-rise apartment with a sea view in Sai Kung. The unit in Sea View Villa, situated on Chuk Yeung Road, has a three-room layout with a garden, sauna and walk-in wardrobe. The flat has a spacious living and dining area with a well-equipped kitchen.
The owner is asking for HK$38 million. The flat is a three-minutedrive from Sai Kung town and 15 minutes from the heart of Kowloon.
This article appeared in the South China Morning Post print edition as: Luxury deals in suburbs