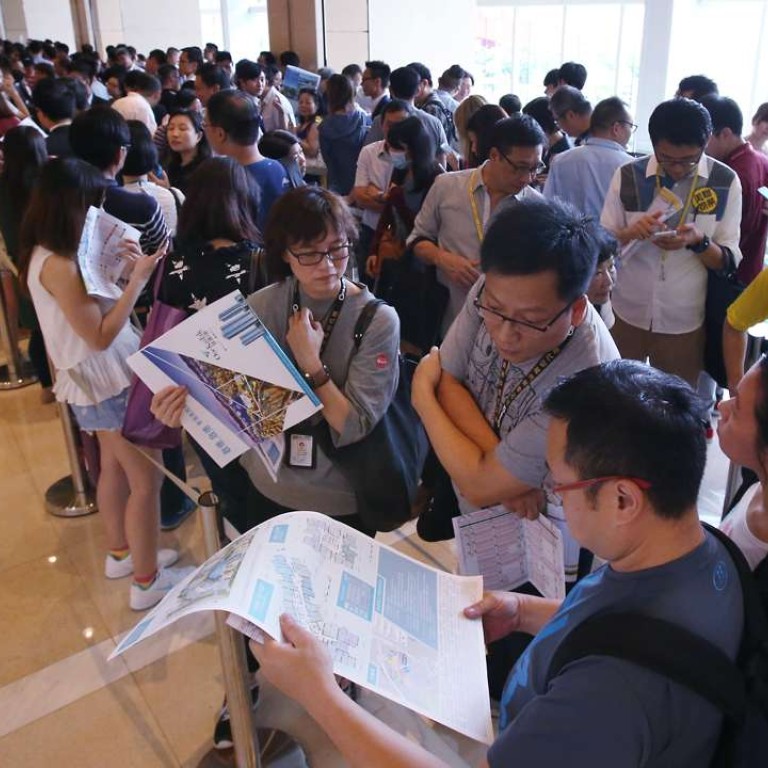 China Overseas Land operating profit more than double as sales surge
Shares of
China Overseas Land & Investment
(COLI) gained 4.86 per cent after the mainland property developer reported a 110 per cent year-on-year rise in third quarter operating profit to HK$8.32 billion.
COLI closed up HK$1.15 to HK$24.8 on Tuesday. Its share price has fallen 3.5 per cent in the past 12 months.
The company said its consolidated revenue for the period was HK$24.33 billion.
Helped by a strong property market, the developer said contracted sales reached HK$171.46 billion in the nine months to September 30, equivalent to 81.6 per cent of the annual target which was revised to HK$210 billion in August this year.
As of the end of September, the group held cash worth HK$151.78 billion while net borrowing stood at 16 per cent.
Chairman Hao Jianmin said he expected the mainland property market would continue to perform well despite the latest round of cooling measures introduced by central and local governments.
China's soaring property prices are the subject of intense scrutiny as observers argue about the risks of a market bubble.
Mizuho Securities believes that home prices in many Chinese cities cannot be justified by fundamentals.
"The price to income ratio is too high and rental yields are too low," it said in a research report.
Given the slowdown in GDP growth, income growth is not likely to catch up with prevailing home prices, it said.
In previous property policy cycles, when prices rallied government tightening put a lid on increases. Subsequent robust income and rental growth helped to avoid a property bust, according Mizuho.
But Macquarie believes the real problem is a mismatch between supply and demand.
"Cities with population inflows have inadequate land supply, while the rest has oversupply," it said in a report.
It cited the example of Shanghai still having 1,800 square kilometres of farmland but new residential land supply of just six sq km in 2015. Meanwhile, lower-tier cities are building properties on former farmland which they are then unable to sell.
"Unsurprisingly, it has led to soaring home prices in Shanghai, but inventory overhang in those low-tier cities," said Macquarie.
This article appeared in the South China Morning Post print edition as: China Overseas Land posts sharp jump in profit