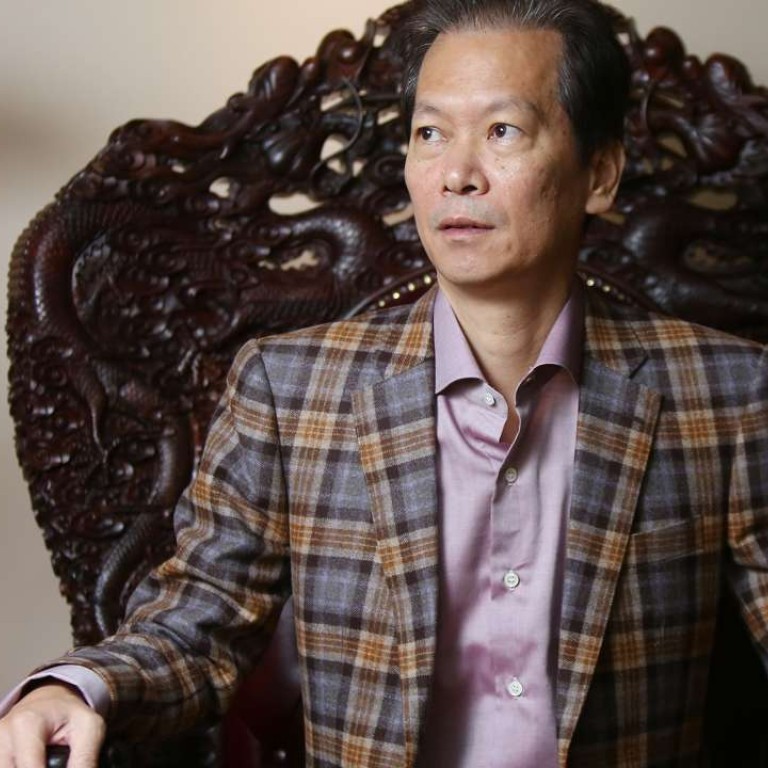 Big-spending mainland tycoon sounds alarm bells over the future of Hong Kong's economy
Investment environment will be affected if there are political uncertainties amid the rise of 'localism' in the city
Chen Hongtian, a low-profile tycoon who has spent HK$6.6 billion in Hong Kong over the past six months, has sounded alarm bells over the city's economy, warning that investors will shift investments out of the city if "localism" continues to spread.
"The investment environment will definitely be hit if the political environment is uncertain," said Chen, the chairman of Shenzhen-headquartered Cheung Kei Group, which owns businesses involved into property and finance investment.
"Take myself as an example, I had planned to make a lot of investments in the city. Now I am becoming more careful," Chen told the South China Morning Post.
" I ask myself what will happen if the (political environment) of the city deteriorates," he said.
[Localists] are damaging Hong Kong's business environment," said Chen, referring to the political movement calling for the city's autonomy and independence.
He came to prominence in Hong Kong and internationally after spending HK$2.1 billion in June on Hong Kong's most expensive home.
A month later, he added to his portfolio in the city with the HK$4.5 billion purchase of the east tower in Wheelock's One Harbourgate complex in the Kowloon peninsula, which will be his company's Hong Kong headquarters.
Chen is also a major stakeholder of developer and logistics operator China South City Holdings – which is listed in Hong Kong.
He said he had made investments in Hong Kong worth more than HK$10 billion.
As a reflection of his activities in the city, Chen said: "I pay HK$500 million in taxes [to the Hong Kong government] every year."
He also chairs the Shenzhen Harmony Club, an association for businessmen that counts as its members more than 140 prominent entrepreneurs from Shenzhen and Hong Kong. Some of those members also condemned the localism in Hong Kong, according to Chen.
"Other investors think alike, they will grow concerned about the political uncertainty and may consider investing in other places such as Singapore," he said.
"If this happens, property prices will fall, the stock market will slump and the economy will be hit," Chen said.
However, he said that for now the environment, with its low tax regime, was still good and had support from mainland China.
Looking ahead, he expects an increasing amount of mainland-related capital to invest in the Hong Kong market.
But he questioned why some voices had rasied concern about the capital coming to the city.
"This is good for Hong Kong's development," Chen said.
He said many of these investors had been in Hong Kong for a long time and had residency.
"I became a Hong Kong resident since 1991 and have had a long investment history in the city," Chen said, adding that 80 per cent of the Shenzhen Harmony Club members have Hong Kong identity cards.
He said he had confidence in Hong Kong's property market, especially the luxury sector, where there is limited supply.
"I don't know if the mass market will be hit by the newly introduced 15 per cent stamp duty on property transactions. But data shows that prices have not dropped," Chen said.
He is not a supporter of the government's attempts to solve the problem of rising home prices in Hong Kong with a series of cooling measures.
"The root problem is the government is not building enough public housing for lower-income people," Chen said, urging the government give the private housing market a free hand.