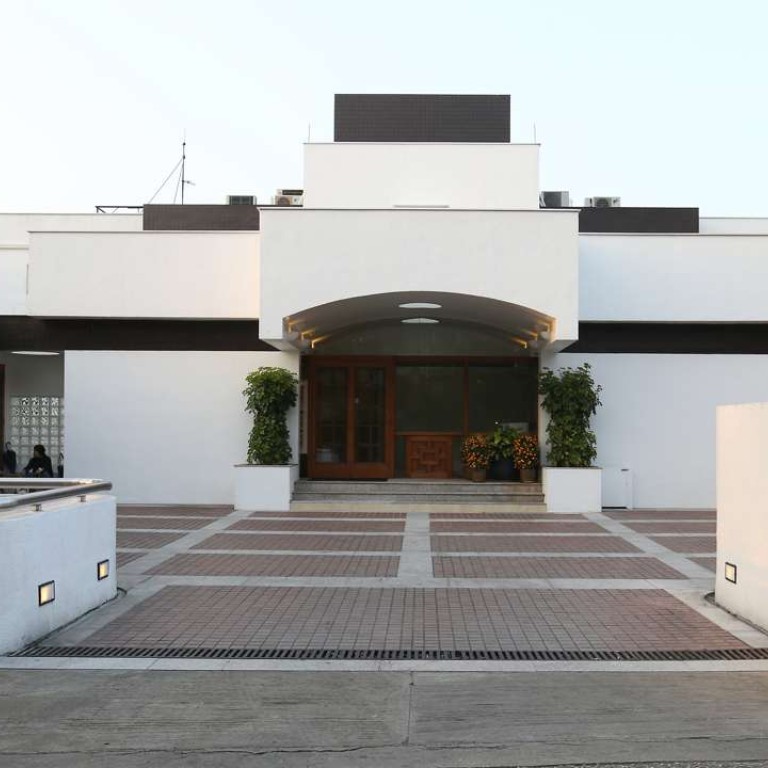 Exclusive
Founder of iPhone screen vendor pays HK$2.8 billion for The Peak mansion
The purchase underscores how Hong Kong's uber wealthy continue to defy the city's market-cooling measures
Yeung Kin-man, whose private company Biel Crystal Manufactory makes screens for two out of every three iPhones sold in the world, has paid HK$2.8 billion (US$361 million) for a luxury home on The Peak, in a purchase that underscores how Hong Kong's uber wealthy continue to defy the city's market-cooling measures.
A property at No. 1 & 3 Pollock's Path, measuring 51,000 square feet, was sold Thursday to a company called High Grand Development, according to Land Registry data. High Grand is owned by Yeung and his wife Lam Wai-ying, government data shows.
The couple are ranked eighth among Hong Kong's 50 wealthiest people, with a combined net worth estimated at US$8.4 billion as of January,
according to Forbes
' latest list of wealthy individuals and families in the city.
"The low-profile billionaire plans to build a big house for his family to live in," said Raymond Lee, the chief executive of Savills Greater China, who brokered the sale.
Yeung will get a HK$721 million refund on a stamp duty on his property, because he's aiming to redevelop it, Lee said. A tax of 4.25 per cent, or HK$119 million, will still be liable, Lee said.
The purchase puts the per square foot price at HK$109, 571 on the house, which can be rebuilt into a maximum of 25,554 sq ft, according to land rules. Yeung may probably pay an additional HK$20,000 per sq ft to redevelop, Lee said.
Hong Kong's investment market has cooled in recent months, following a government ban on foreign real estate investments exceeding US$1 billion. The government also imposed a standardised 15 per cent stamp duty on second home purchases in the city on November 5 to cool the market.
China's government had also imposed a series of administrative measures making it much harder to remit funds from mainland China offshore, to stem a capital flight and restore the value of the renminbi.
Amid the 7 per cent slide in the renminbi's value last year, fixed assets such as real estate have become the preferred storage of value for the uber wealthy.
"Super luxury properties are still sought after by the very affluent families in Hong Kong and other countries," said Lee.
Edwin Leong Siu-hung, the founder of Tai Hung Fai Enterprise and Hong Kong's 17th-wealthiest businessman of 2016, paid a total of HK$1.22 billion for three units of the Mount Nicholson apartments at The Peak, making it Asia's most expensive apartment sale.
A Hong Kong native, Yeung started producing crystals for watches in the city in 1986, opening Biel's first mainland China factory in Shenzhen in 1988, Forbes said. Yeung could not be reached to comment.
The company employs more than 100,000 workers on the mainland, with a second manufacturing plant in Huizhou in Guangdong province.
From watch crystals, Biel switched to producing glass screens for cellular phones, securing Motorola Inc as its first major customer in 2003.
This article appeared in the South China Morning Post print edition as: Phone glassMaKER gets peak home for hk$2.8B