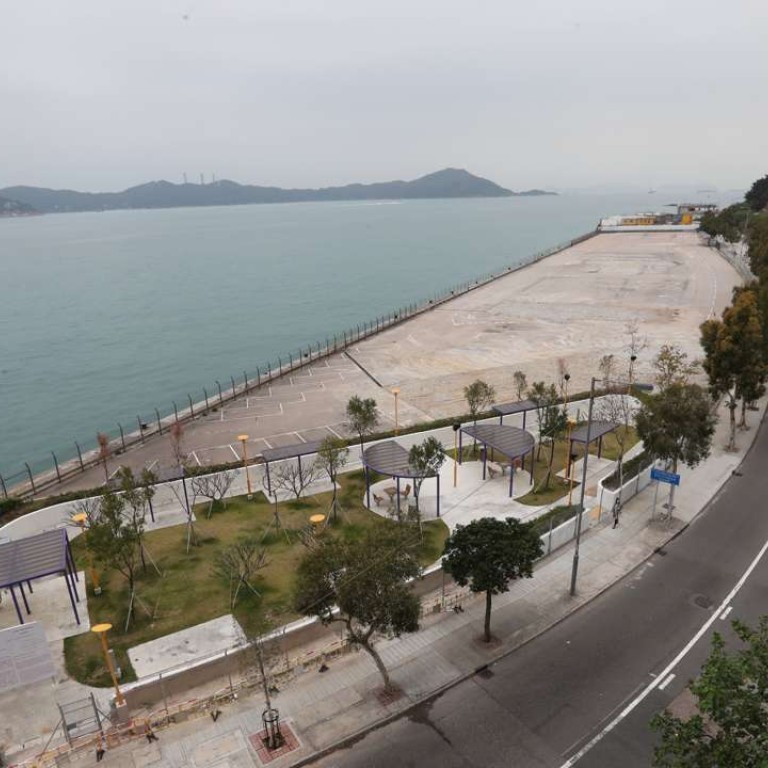 Chinese funds to move into Hong Kong's mass housing, push prices to new highs, analysts say
Friday's sale by tender at Ap Lei Chau was a record for the southern district, exceeding market valuation by 50 per cent. The reaction in the market was swift and apparent, with owners and developers raising prices immediately
Chinese funds, which flooded Hong Kong's high-end residential property market and contributed to making the city the world's least affordable urban centre last year, are likely to trickle down into mass-housing in 2017, real estate analysts and agents said.
With additional buyers and funds chasing a limited supply of apartments, prices may increase by more than 10 per cent in the broader mass-housing section of the market, said Cushman & Wakefield's greater China vice-president Alva To Yu-hung, revising his agency's earlier forecast of a 2017 increase of between 5 per cent and 10 per cent.
What sparked the change for To's forecast was Friday's sale by tender of a residential land plot in Ap Lei Chau in the island's southern district for a record HK$16.86 billion.
The higher-than-expected sale price was "worrying" enough for Financial Secretary Paul Chan Mo-bo to go on a radio talk show on Saturday morning to reassure listeners that the government would increase land supply in the new year and control investments to ensure a "stable property market".
In the city's residential property market, the reaction after Ap Lei Chau was swift and apparent, agents said.
Owners of large apartments across the city raised their prices by as much as 20 per cent, while developers also increased the prices of unsold units, said agents including Midland Realty's residential division chief executive Sammy Po Siu-ming.
"The owner of a large waterfront apartment at South Horizons, also in Ap Lei Chau, raised the price by 20 per cent to HK$21,000 per square foot," Po said.
China Overseas Land & Investment has already raised the price of its remaining unsold units at Marina South in Ap Lei Chau following Friday's result, while Henderson Land Development suspended sales of its H.Bonaire project in the same area for a price review.
The immediate aftermath would probably be a lack of transactions as buyers absorbed the shock of the sudden price increase, Po said.
Mainland Chinese developers acquired 27 per cent of all residential land sites in Hong Kong last year, mostly at the high end, according to JLL's December report.
This competition for public land saw 11 of 14 residential plots sold at prices above market expectations during the second half as more prime sites were made available.
Mainland conglomerate HNA Group paid a record HK$13,500 per square foot for its first site in Kai Tak in November. A month later, it broke its own record and won a second site for HK$13,600 per square foot. This marked a 164 per cent jump from the market rate in June 2013.
HNA won its third parcel of development land at Kai Tak in January, bringing its total shopping bill at Hong Kong's former airport site to HK$20 billion in three months.
The aggressive bidding has given Hong Kong's property tycoons like Hang Lung Properties chairman Ronnie Chan Chichung and even casino magnate Lui Che-woo cause for pause, voicing concerns that they would not be able to compete with the big spenders from north of the border.
"It has become harder for Hong Kong's heavyweight developers to win land sites and we believe the situation will continue into 2017," To said.