With asset-backed securities sorted for builders, China now needs to develop reit market
Reits are popular with investors in developed markets like the US, but legal and regulatory hurdles are preventing the launch of these products in China
China's tentative step to allow developers of rental flats to raise funds against their assets has provided a silver lining to developers grappling with unsold inventories, but to kick start the Real estate investment trust (reit) market's trillion-yuan potential, several obstacles need to be overcome, industry insiders said.
Last week Poly Real Estate, the mainland's fourth largest developer in terms of sales, secured a 5 billion yuan (US$754 million) quota for the sale of ABS backed by its rented flats portfolio by the Shanghai Stock Exchange. The second such approval within half a month after condominium operator CYPA got the go ahead has ignited the property industry's enthusiasm for tapping the new financing channel.
"Securitisation of the developers' self holding properties [will] get a push from the government now, which eagerly encourages development of the residential leasing market," said Feng Hu, head of valuation and advisory services for North China at Cushman & Wakefield. "Rent thus becomes the focus, which is good for the healthy development of the property market."
Hu's team offered valuation and advisory services to Poly and CYPA. The companies now have a long securitisation pipeline.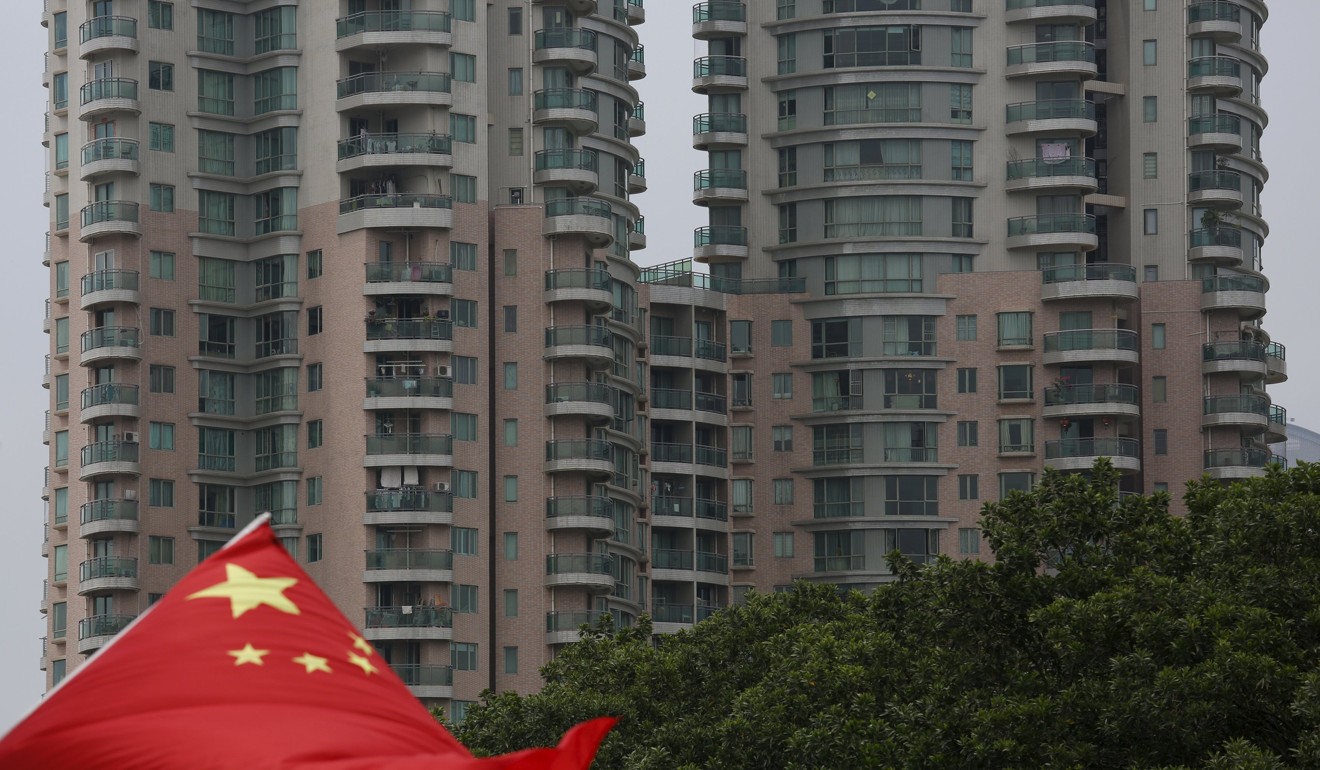 Huang Hongyuan, general manager of Shanghai Stock Exchange, said allowing asset owners to issue such products serves to boost companies' willingness to invest in the flagging leasing market.
China's developers mainly rely on a "high turnover" model, which means selling properties as quickly as possible to repay bank loans. The leasing market, however, requires considerable upfront investment and long-term operation before the investment can be fully recovered, a model few developers are able to afford.
Reit offers an exit channel for investors in developed markets. Securitised on the equity of underlying properties, reit has been widely used in such markets to foot the bill of rental condo investment. The US reit market, for example, exceeded US$1 trillion in 2016.
In China however, legal, regulatory and tax issues prevent a real reit product. Instead shopping centre, office and hotel owners have been using ABS. Unlike reits, ABS is securitised on the debt carried by those assets, rather than the equity of the underlying properties. They are private placement, instead of a public offer.
The 5 billion yuan Poly Real Estate's ABS sale is in some aspects a breakthrough, analysts said, which explains why the domestic property industry is excited about this.
For example, investors acquire the equity of the underlying assets through a special purpose vehicle backed by the flat portfolio, rather than lending to borrowers that pledge assets as collateral. What's more, the securities regulator for the first time has allowed issuers to launch a second, third or even more sales of securities backed by new asset portfolio, without going through the approval procedure again.
"The flexible issuing arrangement is the real innovation," said Li Wanming, chief executive of real estate private equity fund Grand China Fund. "It made the product more like reits."
But he said the overhanging big question is the low rental yield of properties, usually below 4 per cent, which means there is a gap between what investors demand and what the underlying assets can generate. To raise yields to a satisfying level requires a huge cut to land costs, he said.
Cushman & Wakefield's Hu said since most rental apartment yield is less than 4 per cent annually, to make the securitisation products more appealing to investors, issuers have to take extra efforts such as pledging guarantees, or invest certain portion of the securities but without splitting the dividend. Still, the company has had to turn down many clients who come to them for issuance because the yields are too low.
Another problem is that most of China's condo operators are secondary lessors, which makes it difficult for them to tap reit for funding as they do not own the properties, Hu said. The issue with developers that do own properties is that they do not have much experience in managing them.
That leaves just a few industry champions that also have ambitions in the rental sector such as China Vanke, Longfor Properties and CIFI Holdings with a greater chance.
This article appeared in the South China Morning Post print edition as: Alternative funding channel opens up for real estate firms