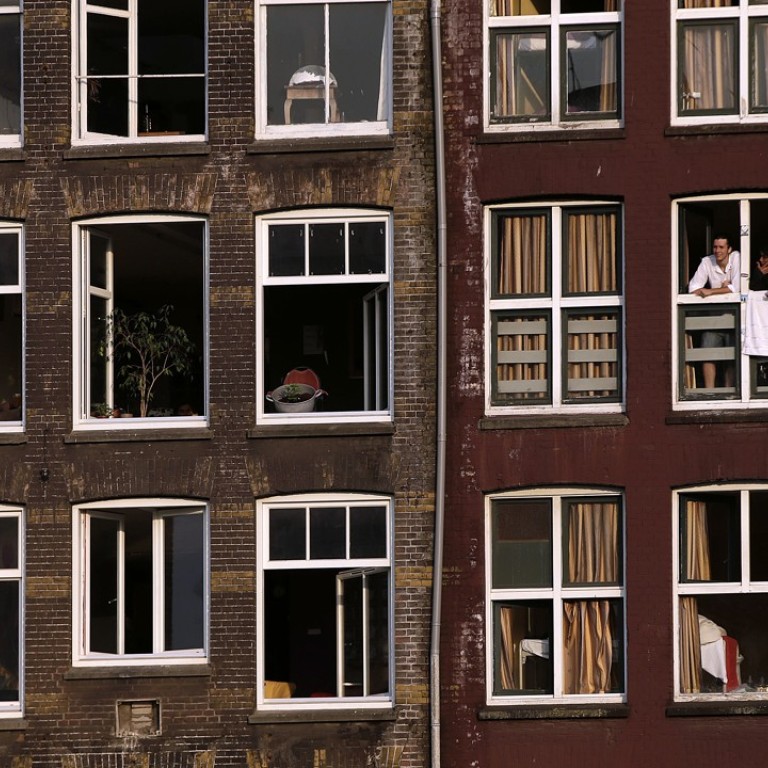 Rising Amsterdam home prices push people to other cities
The 21pc drop in supply of homes for sale in the Dutch capital in the first quarter has pushed prices up by 12pc
When Michel Oosterman became a dad last year, he was forced to say goodbye to Amsterdam.
The 34-year-old and his girlfriend were tired of carrying a pram up to their third-floor 50-square meter walk-up apartment in the Dutch capital's eastern part. And finding a bigger, affordable place in the city proved futile. So when he spotted a house in a quiet residential neighbourhood in The Hague, about 60 kilometres away, that was twice the size and even had a 90 square-metre garden, it was "tot ziens" to the capital – after 13 years.
"A house with a garden that big in Amsterdam? Forget it," Oosterman, an employee at energy firm Eneco, said in an interview.
Oosterman's move to The Hague – home to the Dutch parliament and international courts – is part of an ongoing overspill noted by Dutch Central Bank President Klaas Knot of people fleeing Amsterdam's red-hot property market. The phenomenon is accelerating and is heating up the real estate market in cities such as The Hague and Rotterdam, where prices are now rising even faster than in the capital.
A confluence of fewer properties on the market after a 50 per cent cut in construction projects during the financial crisis and soaring prices are driving people not just to adjacent towns but further afield, according to Nic Vrieselaar, an economist at Rabobank. Some were selling their Amsterdam homes to profit from the high prices and seek cheaper options in other locations, he said.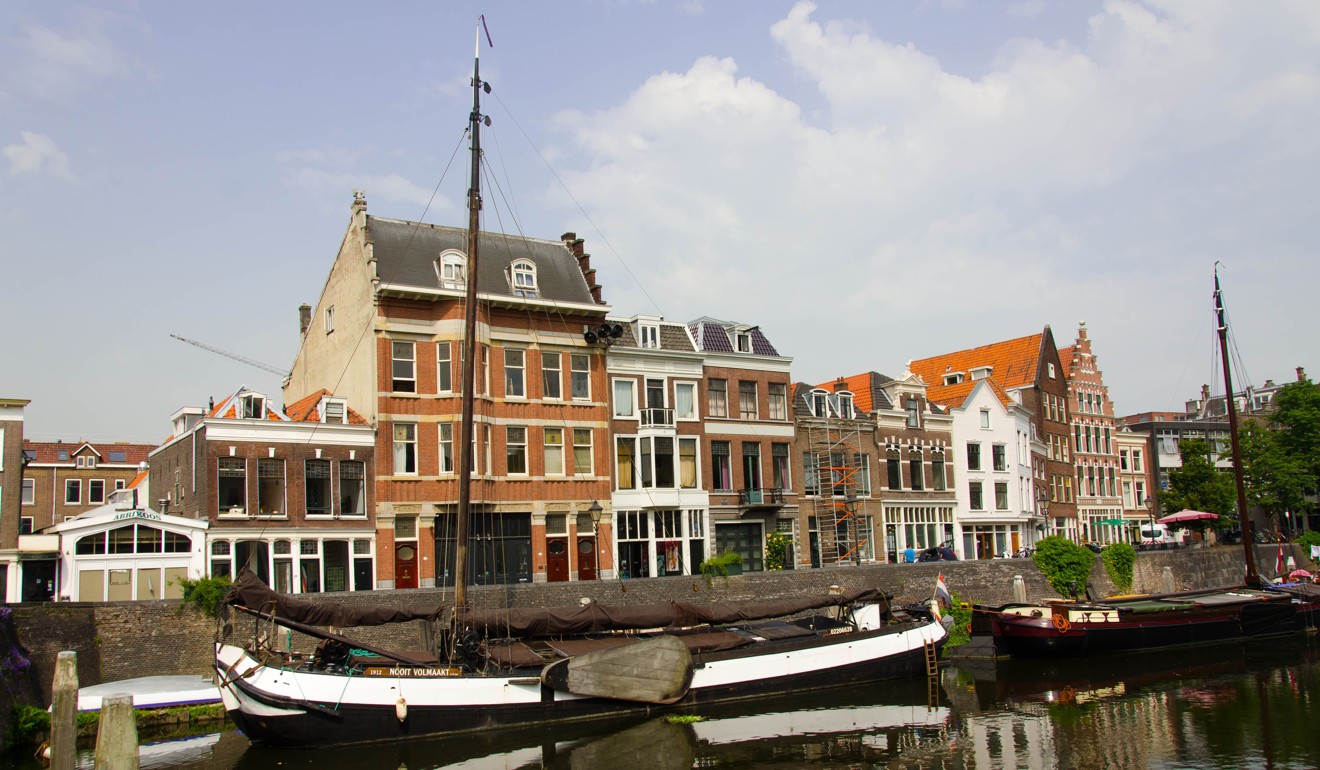 In the first quarter, houses available for sale in the Netherlands slumped to the lowest level in 16 years, pushing prices up almost 10 per cent year-on-year, and prompting the country's largest real-estate association to call on national and local governments, property developers and builders to build more houses.
Last month, the Dutch government agreed on measures with builders, real-estate developers and residents' organisations to address the shortage. Dutch Interior Minister Kajsa Ollongren said the country needed 700,000 new homes by 2025, or an average of 75,000 a year.
"The 75,000 houses that the cabinet wants to build is very welcome but for the coming years it's really the minimum," Rabo's Vrieselaar said. "This may keep up with population growth, but it remains to be seen whether the shortage of the crisis is also being supplemented. For the future, (my advice to) policymakers is to continue building, even if there's an economic downturn later on."
Amsterdam was living through a housing boom even before it was picked as the new base for the European Medicines Agency, which is being moved out of London because of the UK's planned exit from the European Union. The Dutch capital saw the number of houses available for sale drop 21 per cent in the first quarter compared to the same period a year ago. Prices in Amsterdam – famed for its canals and its ubiquitous bicycles – climbed 12 per cent in the quarter.
With the spillover effect, however, Amsterdam's gain has been eclipsed by both The Hague, where prices jumped 24 per cent in the quarter compared with the year-earlier period, and Rotterdam, which has seen a 15 per cent jump. Rotterdam, the second-largest Dutch city, which is home to Europe's largest port and is about 74 kilometres from the capital, has seen the number of Amsterdam buyers double in the last two years, according to NVM (organisation of Dutch property agents and appraisers).
Amsterdam's price increase mirrors similar trends in cities with a hot property market. Last year, UBS put the capital in "bubble-risk territory'' on its Real Estate Bubble Index, joining seven others metropolises, including London and Hong Kong. The index combines multiple measures, like price-to-income, price-to-rent and growth in the gross domestic product. It lists Amsterdam above Paris, San Francisco and Frankfurt, which are marked one category lower in the "overvalued" category.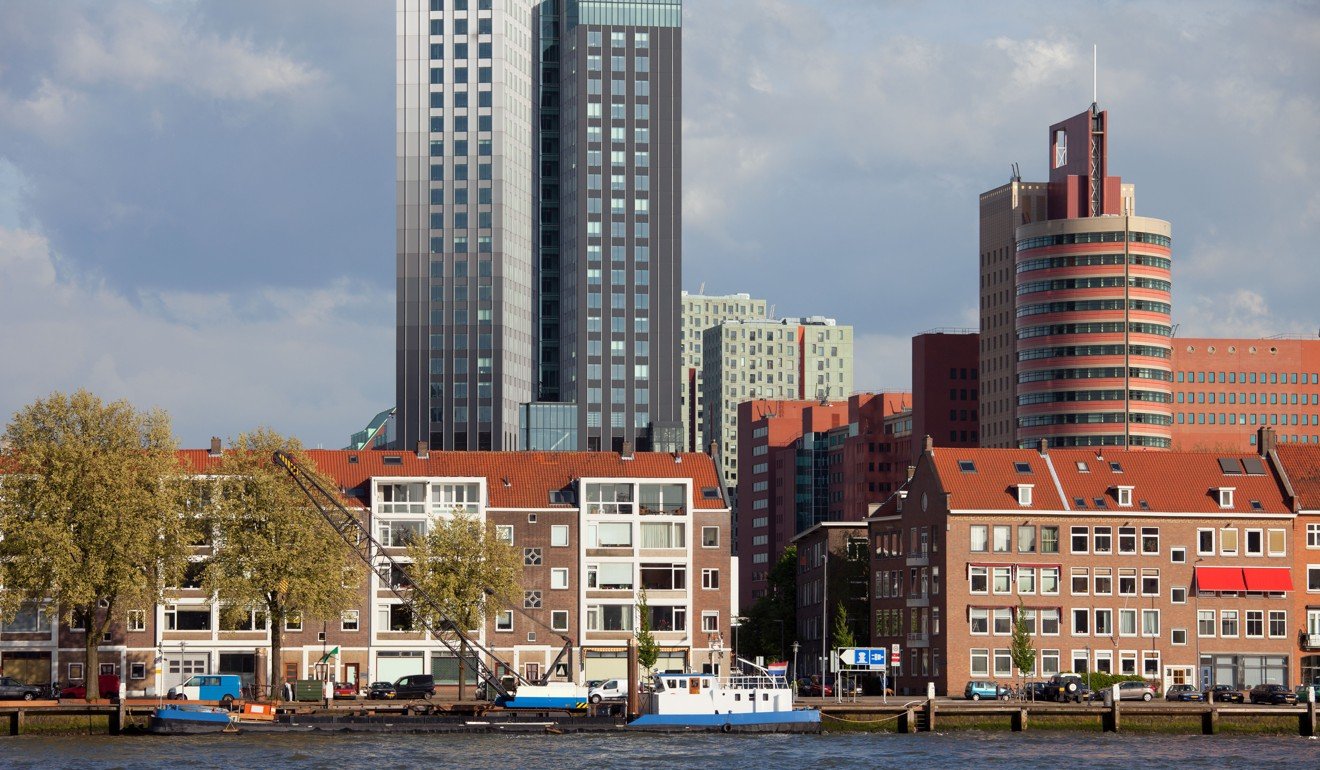 The Dutch Central Bank noted in a June 1 report that housing prices in the Netherlands "have already risen to well above their 2008 levels", adding that "a spillover effect from the major cities is now being observed; prices in the surrounding regions are also rising substantially". Still, the central bank said, "there are as yet no signs of a credit-driven bubble".
Bubble or not, property agents in many Dutch cities like The Hague don't see the market turning back any time soon. Suzanne van der Laan de Vries of the real estate firm Langezaal in The Hague said she was seeing more interest from potential Amsterdam exiles than ever before.
"Two to three out of 10 of our clients used to be from Amsterdam or surrounding areas like Haarlem, but recently that's increased to half of our clients," she said. "For a long time, this has been an area for starters on the housing market, but starters can't afford it here anymore."
Oosterman, the former Amsterdam resident, agrees.
"The Hague is really going crazy so if you paid a little too much for your home you're able to recoup that within a year," he said. "Within two weeks you can get rid of your home, it's like in Amsterdam. It's a madhouse."
This article appeared in the South China Morning Post print edition as: Sizzling Amsterdam housing market pushing people out