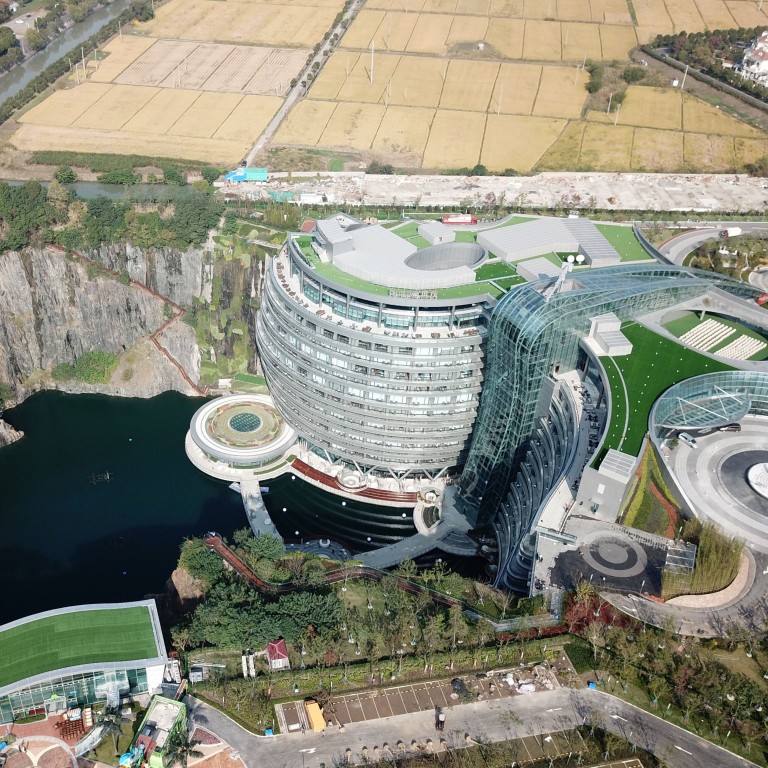 From a hotel in a hole to China's tallest tower, Shimao heir apparent ditches cookie cutter for landmark buildings
Company president Jason Hui Sai-tan says he wants to see Shimao's name on iconic buildings
Shimao hopes to get Zhuhai projects off the ground this year
Jason Hui Sai-tan, the 41-year-old president of Chinese developer Shimao Property Holdings, wants to turn the oft-used aphorism in China's real estate industry on its head, as he looks forward to building the country's tallest building, fresh from helping his father build China's deepest hotel.
"Land is flour, and we would like to make exquisite cake instead of cookie-cutter bread," says Hui, who has set his sights on a 700-metre office tower in Shenzhen following the launch of the 18-storey InterContinental Shanghai Wonderland Hotel in an abandoned quarry in Shanghai.
The company was founded and is chaired by his father, Hui Wing-mau, 67, a billionaire who likes to keep a low profile. Hui, it seems, is anything but.
The company, an early mover in the "Greater Bay Area", holds land worth 200 billion yuan (US$29.7 billion) in the region covered by Beijing's initiative to create an integrated hub rivalling the San Francisco Bay Area and Tokyo Bay Area.
Shimao has – unlike other developers active in the region – been selective, putting money only into Shenzhen, Hong Kong, Guangzhou and Foshan, top four among the 11 Greater Bay Area cities in terms of economic output.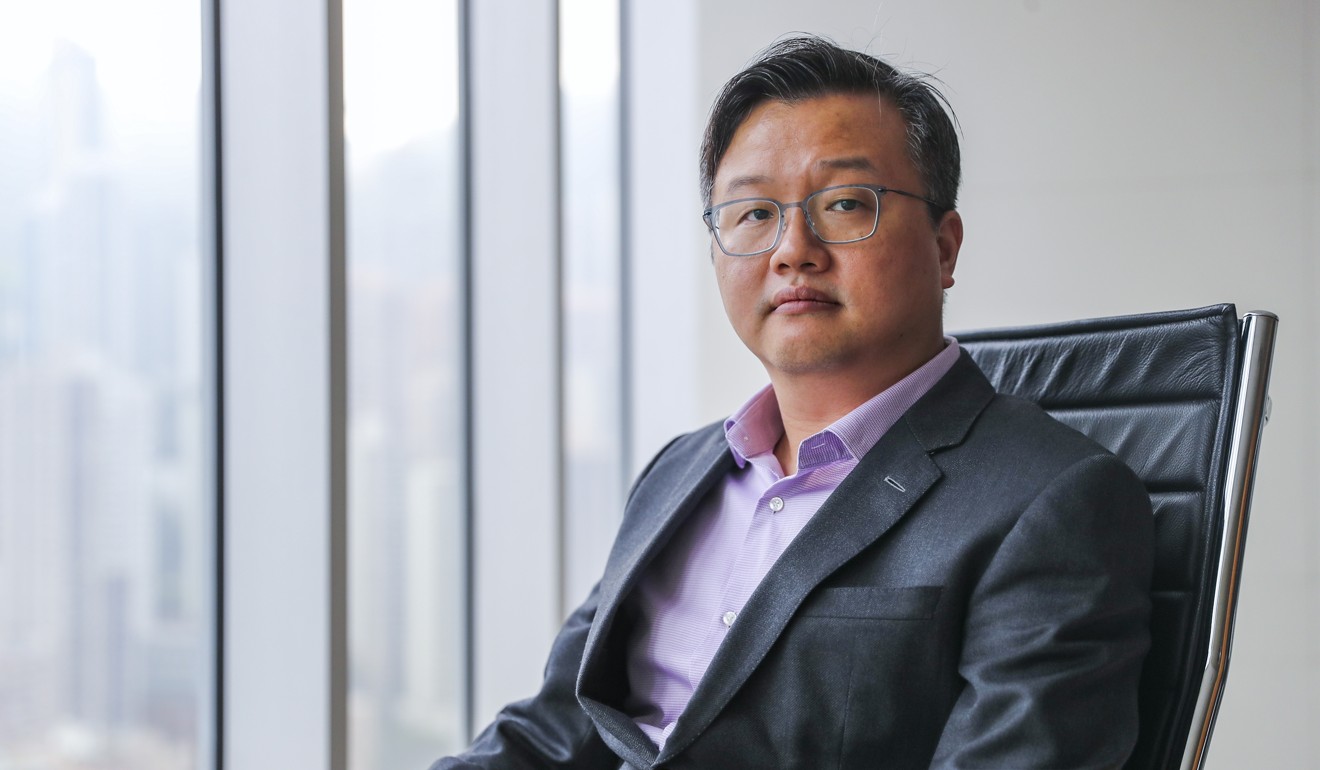 The company's next stop is Zhuhai, which overlooks Hong Kong across the sea and neighbouring Macau.
"With the [Hong Kong-Zhuhai-Macau] Bridge, the city is connected to Hong Kong, Macau and mainland China, and that is where business and young people will flock to," Hui says in an interview. "Hopefully, we can land in the city within this year."
Shimao plans to build hotels, shopping centres, offices and apartments in Zhuhai. And while the details are under wraps as it is still in negotiations with local partners, an idea of Shimao's plans for the city can perhaps be had from its plan for Shenzhen, where it is building three residential and commercial skyscrapers, including the Shenzhen-Hong Kong International Centre.
The centre, which will feature the 700-meter office tower, is expected to yield a gross floor area of two million square metres. A multifunctional building, it is expected to feature a centre for start-ups, a performing arts hub, a museum and an international school when it is fully completed in seven to eight years, at a cost of up to 50 billion yuan.
The Shenzhen Hong Kong International Centre will be launched in three phases, with the first phase opening to the public as early as 2022, and the last one by 2027.
"Only by providing different and value-added properties can Shimao stand out among its peers, and that is where profit actually lies, despite challenges always coming along," says Hui.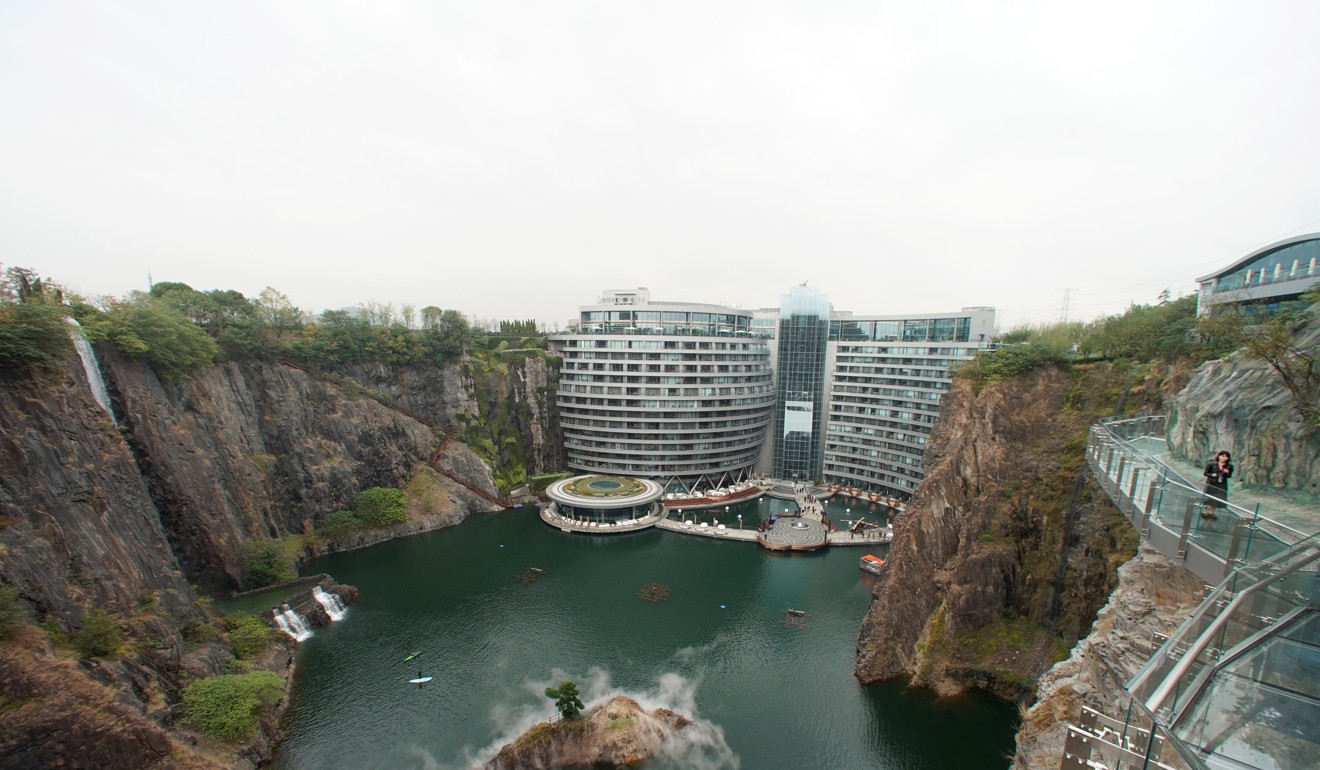 "We would like to have Shimao's name imprinted on landmark buildings," he says, as he describes in detail the technical issues Shimao faced with the InterContinental Shanghai. For instance, because it is built in an abandoned quarry, the fire escape access needed to be designed for people going up. The sunken hotel also required a plan to prevent flooding during Shanghai's infamous rainy season.
"We solved every challenge with techniques that we have since then patented," says Hui. "And while other hotels nearby are charging 1000-2000 yuan, we are charging more than 4000 yuan a night. All of our 336 guest rooms are always booked."
Between its launch on November 20, 2018 and end of last year, the hotel had generated 32 million yuan in revenue.
Hui, who joined Shimao Property in 1998 as a junior sales manager, says: "Compare with virtual ideas, I've always liked property more – it's something you can see and touch. Seeing a building rise up from nothing is incredible." He was promoted to the post of president in January this year.
The company reported a core profit of 8.55 billion yuan for the 2018, an increase of 23.4 per cent, and at least eight blue-chip investment banks have raised their target price for its stock. Shares in Shimao have shot up by more than 16.5 per cent between March 26, when it released its earnings, and Thursday.
Hui hopes to shore up Shimao's balance sheet and land a spot among China's top 10 developers this year. An industry veteran of more than 20 years, he says China's housing market has moved to a maturity stage.
"I've seen the land market recover quickly, and land prices in some small cities have increased beyond our expectations. Bidding on overpriced land is not our way of up scaling. Instead, we will focus on buying discounted assets from peers who are under pressure to repay debt in the coming years," says Hui.
The developer recently acquired residential, retail and hotel projects in Jiangxi province from troubled mainland China developer Tahoe Group at a discount of 40 per cent for 1.8 billion yuan.
This article appeared in the South China Morning Post print edition as: Shimao sets sights on landmark buildings