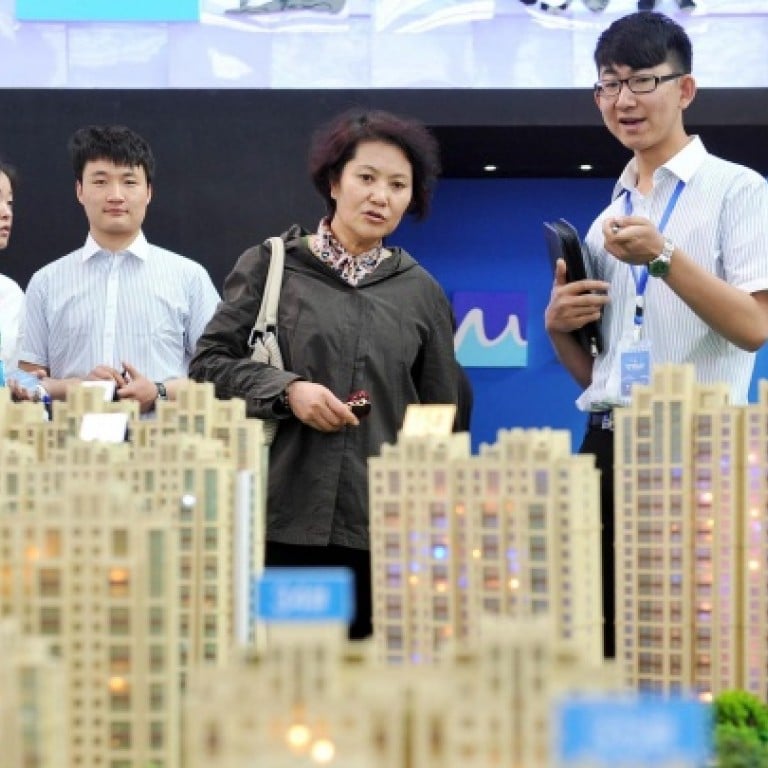 Opinion
Concrete Analysis
by Shaun Brodie
Concrete Analysis
by Shaun Brodie
Global health care firms boost operations to tap into China market
Companies boost front offices, R&D facilities and manufacturing plants to take advantage of one of the most dynamic markets in the world
The need to provide a high standard of health care for China's growing population has taken centre stage in terms of policy implementation and execution.
And while providing for the health needs of the most populous nation on the planet presents policymakers with major challenges, given the economic, demographic, and policy fundamentals, the market will continue to provide good opportunities for the health care companies.
According to the National Bureau of Statistics, the nation's spending on health care increased from 579 billion yuan to 2.4 trillion yuan between 2002 and 2011. The health care market, from pharmaceuticals to medical devices to nutrition, is one of the most dynamic in the world.
Multinational health care companies are taking full advantage of the opportunities by continually boosting their operations, setting up and expanding front offices, R&D facilities and manufacturing plants throughout the country. Against this background three factors will come to dominate this expansion, namely the strength of the economy, demographic trends and health care reform and policies.
Companies such as Johnson & Johnson, GE Healthcare, GlaxoSmithKline, Merck, Eli Lilly, Medtronic and AstraZeneca have already invested heavily in the Chinese market. According to McKinsey, Bayer HealthCare and Novo Nordisk rank China as one of their top three markets globally in terms of their total revenue contribution.
McKinsey says medical devices and equipment companies, such as GE Healthcare and Philips, have established businesses in China that have annual revenue of more than US$1 billion.
It's not just about investment. As the China market has grown, so too has its importance and standing from a corporate organisational perspective within the Asia-Pacific region.
Several multinational health care companies, such as Roche, and Johnson & Johnson, now have their Asia-Pacific regional headquarters in China - in this case Shanghai, with these offices reporting directly to the global head office.
In addition, other multinational health care companies now use China as their most important hub for a business function within the Asia-Pacific region, or even globally.
Multinational health care companies have traditionally settled for tier-one cities rather than choosing tier-two or -three cities as their first target market. However, as the market has matured and as new business opportunities have arisen, several big health care companies have expanded their product lines or set up new divisions and facilities in regional city markets. Others will follow suit.
This trend is backed up by data compiled by DTZ Research during the first quarter of this year.
From the answers we received from our respondents, 100 per cent of these companies have been or are now looking to spread their wings and venture to tier-two, -three, or -four city markets.
Looking at the short-term future, one question we asked was: 'What is steering your company's business strategy in China?'
Ninety per cent of our multinational health care company respondents stumped for the growth potential of the region's marketplace as the biggest single influence for their business strategy on the mainland. In addition, about 10 per cent believe that China's distinctive characteristics (such as the size of its population) will have an important impact on their company's business.
Another question we asked was what factors our respondents believed would influence their business direction in China in five years' time.
Two factors were emphasised. These were government policy, and competition, with government policy largely being affected and driven by the health care reforms outlined in the current five-year plan.
Clearly from answers to these two questions, multinational companies are confident that China will continue to provide favourable opportunities for the health care industry to realise sustained business growth.
Therefore, we expect demand for space from multinational health care companies in the region, be it front headquarters office space, marketing and sales offices, R&D space, laboratories, or manufacturing areas, to correspondingly increase over the next five years across a multitude of city-level markets.
In the end, many of the market opportunities in China will rest on how effective the government health care reforms and policies turn out to be. Even though some reforms might not be fully realised in the next five years, it has to be remembered that the reform of China's health care system is expected to continue for the long term, in other words well beyond the 12th five-year plan.
Multinational health care companies doing business in China will do well to understand this, in order to capture any market opportunities that arise at any time in the future.
This article appeared in the South China Morning Post print edition as: Global health care firms expand in China