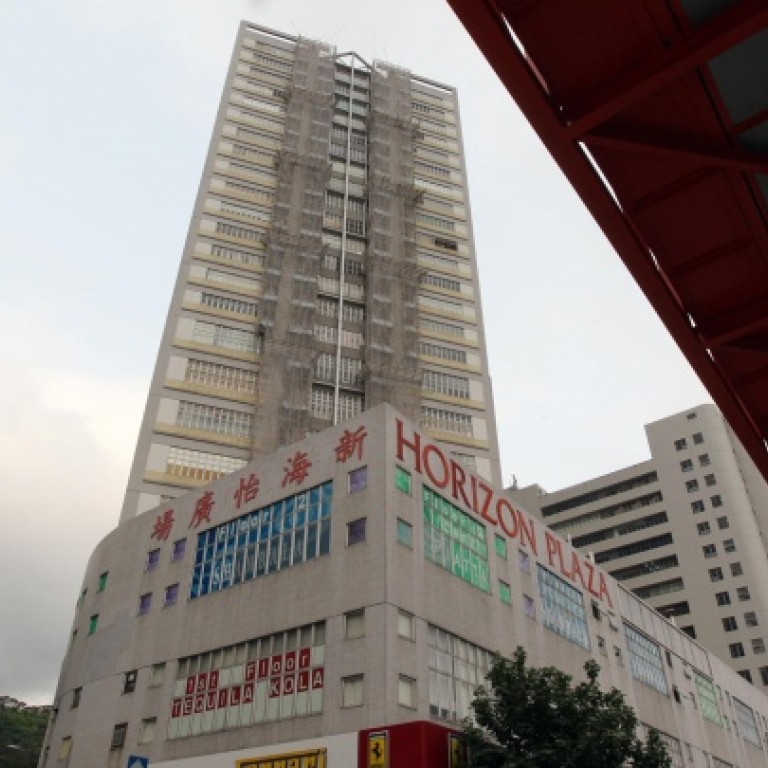 Where location fails, try property management
Local commercial property owners should use the current market as an opportunity to explore ways to generate more value from their portfolios
The premise of the well-worn phrase "location, location, location" in real estate suggests that all other factors pale into insignificance when it comes to the value and desirability of a property. Important, yes, but is it everything?
I would argue that for major commercial buildings in this time of advanced technology, increased focus on green credentials, and tougher local and international competition, this simply isn't the case.
If you also consider the effects that a tough macro economic environment has on asset revenues, then strategies to unlock hidden potential or drive operational cost efficiencies become a primary concern for investors and landlords to allow them to achieve profitable returns on their portfolios.
A solid theory, but is it relevant here in Hong Kong where we like to think that the only way is up and we seem to take almost perverse pride in featuring at the top of the various studies as the world's most expensive city for real estate?
We all saw the escalating prices of commercial property at the start of the year where everything from office space to industrial units and even parking spaces were up for grabs by speculators hungry to make quick gains on a market that was red hot. Operational cost efficiencies were the last thing on these investors' minds as many assets didn't even reach exchange before they were sold on again.
These sales catch the headlines, but like any other international city, this isn't a true reflection of the cycle of real estate.
Hong Kong, of course, isn't immune from external pressures, as we have seen with the slowdown in certain areas of the office market with banks in particular opting to give up space.
Earlier this year we also saw the Hong Kong government take direct action in the commercial property market for the first time in an attempt to stem the escalating prices and remove the speculative investor element from the market.
So, a sense of normality has seemingly returned to the local investment market while there's a broad consensus that we are not yet out of the woods in terms of occupier-demand for office space.
Maybe now is the time to focus on the less-exposed side of real estate and the strategies that Hong Kong's property owners of all sizes can employ to generate value from their portfolios whatever the environment.
Like any business owners, Hong Kong landlords are continually looking for ways to enhance their revenues with tactics that include positioning their building, playing with its unique selling points or upgrading it to attract the right tenants.
I began by downplaying the importance of location. Of course, highlighting the central business district credentials of a building like 50 Connaught Road Central - a competitor to any of the A1 properties in the area - has been important to its commercial success.
In non-core locations, creating a good tenant mix, and looking to minimise the issue of access with creative transport solutions, can create success in unlikely locations - Horizon Plaza in Ap Lei Chau, for example.
Some landlords may opt to theme their building in a bid to attract a certain tenant type or weight towards a certain sector.
A good example is the Design Showcase in the Ruttonjee Centre, where the owner has targeted a critical mass of high-end, design-led retailers, creating a very successful destination for this building to complement its success as an office location.
Cost control is the other key weapon in property owners' arsenal, and the No1 focus is driving greater operational efficiencies for their buildings. Far from the bean-counting nature that this tactic might suggest, today's property managers have access to technology that wouldn't look out of place in a Nasa spacecraft.
Technological platforms can give a firm a distinct competitive advantage in a fast-moving dynamic environment such as we have in Hong Kong.
In what has traditionally been a people-intensive industry, automation and other smart solutions can create impressive service and cost efficiencies.
Green best practices are also starting to get some real traction in Asia. Far from being merely "nice to have", energy management offers significant savings.
A study by CBRE's Australian business in 2011 demonstrated that straightforward operational strategies targeting greater water and energy efficiency delivered a 9.2 per cent cut and 26.5 per cent reduction to gas and electricity usage, respectively, in one calendar year at one landmark Melbourne building.
So how does mundane-sounding property management fit in a city like Hong Kong, where the property market is so deeply ingrained into its residents' psyche?
Well, after 31 years of living and working in this great city, I don't expect the taxi driver conversations to turn from stock or real estate performance to operational efficiencies any time soon.
However, through the cycle, but especially at times of economic uncertainty as we are seeing now, investors, landlords, and businesses, cannot rely on location alone to guarantee rosy returns from their real estate.
This article appeared in the South China Morning Post print edition as: Where location fails, try management