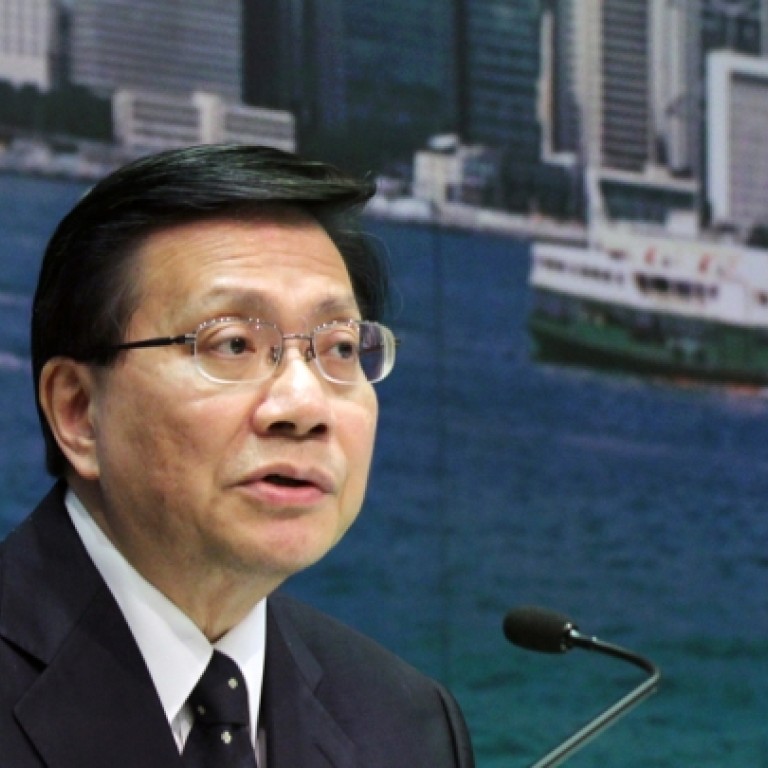 'Buyers at risk' as Hong Kong extends flat presale period to 30 months
Extending presale period for unfinished projects will see buyers hit by expected price fall caused by rising interest rates in US, says campaigner
Developers will be allowed to pre-sell unfinished projects 10 months earlier to meet market demand, the government announced yesterday.
But critics said it could put buyers at greater financial risk, with one warning that some could be pushed into "disaster".
The government said the allowed presale period before flats are completed would be extended from 20 months to 30 months.
The change, which will take effect next month, will help developers clear a stock of 15,000 units ahead of an expected price fall prompted by interest rate rises in the United States.
Developers welcomed the extension and the Secretary for Transport and Housing, Professor Anthony Cheung Bing-leung, said: "The measure is to address society's demand for more housing units in the near future."
But former lawmaker Lee Wing-tat, who now runs concern group Land Watch, said: "The government is helping developers clear their stock before prices fall. This will push buyers into disaster."
The extension will make 15,000 uncompleted units eligible for pre-sale, said Midland Realty. Major projects include YoHo Town phase three in Yuen Long and the fourth phase of Double Cove in Ma On Shan.
Asked whether it was a good time to make the change in view of the expected price fall, Cheung said: "We have considered this ... but we can't ignore society's housing demand. Anyone who wants to buy a property should carefully assess his ability and analyse the market situation."
A person familiar with the situation said the idea had been disputed by one top government official, who said it would put buyers at risk of negative equity if prices fell. A rise in US rates would be likely to hit prices in Hong Kong, which is bound by the dollar peg to follow the rise.
But the deputy chairman of Lai Sun Development, Chew Fook Aun, welcomed the measure saying it would allow developers to sell earlier.
Stewart Leung Chi-kin, chairman of the Real Estate Developers Association's executive committee, said it would work only if officials sped up the approval procedure for presales. Analysts said the move was aimed at pacifying developers who are calling for the withdrawal of property taxes introduced last October that have hit sales.
Government housing adviser Michael Choi Ngai-min said the measure would help increase supply to meet the current market demand, which was from real users, not investors.
But Choi, a member of the Long Term Housing Strategy Steering Committee, said: "People must assess their ability and see whether they can still afford to pay the mortgage if the interest rate rises by 2 to 3 percentage points."
Similarly, a batch of 2,100 Home Ownership Scheme subsidised flats will be sold late next year, 24 months before completion, compared to the usual 15- month presale period.
*Correction: An earlier version said adviser Michael Choi said people must see whether they can still afford to pay the mortgage if the interest rate rises by 2 to 3 per cent. It should be 2 to 3 percentage points.
This article appeared in the South China Morning Post print edition as: 'Buyers at risk' from earlier flat sales