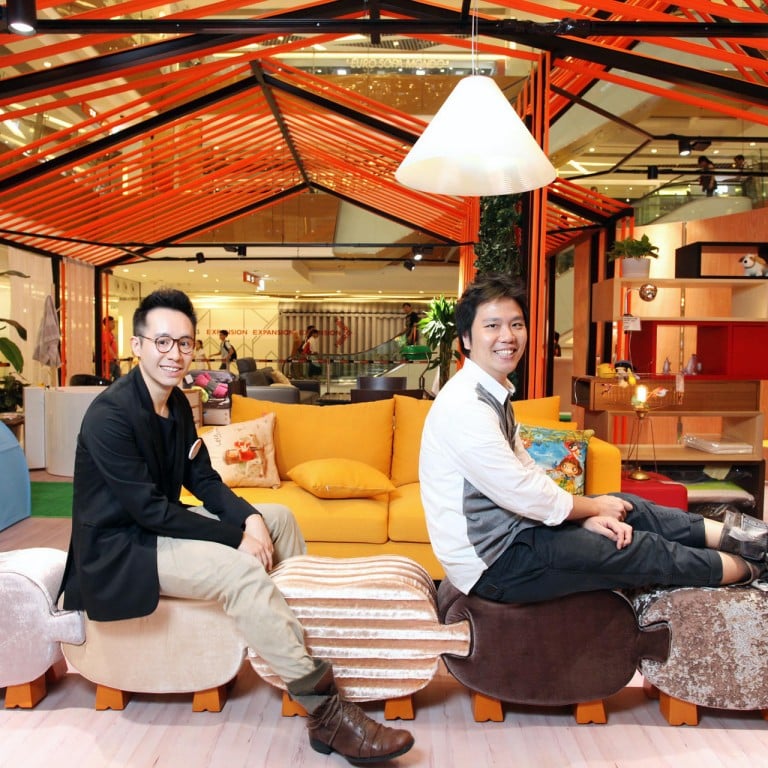 How to get the most out of small apartments
Furniture that can be used in different ways is a key factor in maximising space
How do you get more living space out of a small flat in a city like Hong Kong? Not much you can do, you might say.
But scores of determined people in the city are tackling the challenge and by applying a mix of imagination and innovation they are coming up with solutions to maximise the useable area in their flats.
"We get people from all walks of life who come to us because of their desire for bigger living spaces and storage," says Wilson Lee, director of Wall Studio, an architectural design and interior decoration firm.
"The first thing we do is ask them what kind of lifestyle they have and what they'd like to get from their apartments. It's only after learning what they want that we come up with innovative solutions to their problems."
Lee and his interior design colleagues at Wall Studio do not use the term "innovation" lightly. In fact, they come up with some radical proposals to change the physical configuration of a client's flat, including advice to knock out existing walls to create bigger living spaces inside an apartment.
The use of multifunctional furniture is also part of the firm's arsenal of creative solutions, and it will display intriguing pieces of furniture at a forthcoming special sale of furniture and home decoration items at HomeSquare, a complex in Sha Tin that houses the largest number of international and local home decoration and furnishings providers.
"Some people are receptive to the use of multifunctional furniture because they help maximise the use of space inside a tiny flat. But others simply want some of the very best sofas and other furniture inside their home," said Lee.
Wall Studio has on display at HomeSquare a bed that can be folded vertically. Attached to one side of the bed is a mini folding dining table, and at the end of the bed is a clothes cupboard.
The entire unit can readily be folded and is easily transported.
Tony Budhrani, assistant general manager for leasing at Sun Hung Kai Real Estate Agency, which operates HomeSquare, said the lifestyle of many Hong Kong people was evolving and changing fast. "More and more people are now moving towards the use of higher quality, safer and multifunctional furniture, especially those living in small flats," he said.
"Homeowners with kids often go for multipurpose but safe furniture."
Hong Kong's home furnishing market is growing at a healthy pace and this is reflected by the scores of tenants at HomeSquare, which has expansion plans to meet growing demand from customers, said Henry K. K. Lam, general manager for leasing at Sun Hung Kai Real Estate Agency.
"The volume of traffic and sales of our tenants is continually rising and this has prompted them to ask us to expand." Sales were forecast to grow 20 per cent this year, added Lam.
HomeSquare provides 350,000 square metres of floor space and more than 100 home furniture and interior design selections. Among the more prominent foreign tenants are Ikea, Galleria Divani and Gilman.
Lam said SHK intended to keep a wide variety of home furnishing providers in the centre, and not simply go for anchor tenants, as consumer taste and preferences continue to evolve.
This article appeared in the South China Morning Post print edition as: How to get the most out of small apartments