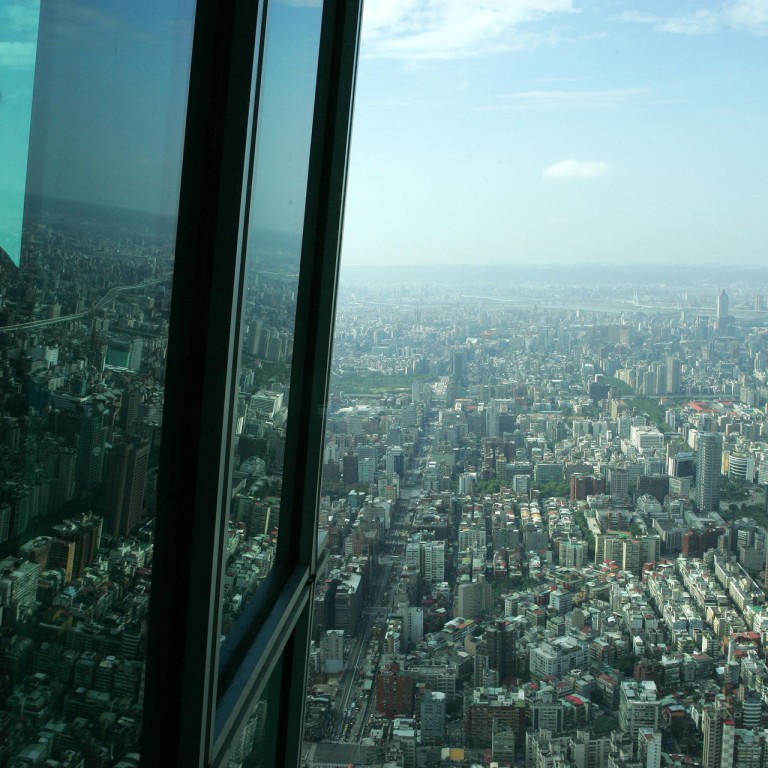 Taiwan insurance giants eye overseas property investments
Taiwanese insurers now invest in local property; they will in future be given limited scope to purchase overseas buildings
As you pass through Taipei's major business districts, it is common to see office buildings adorned with the names of insurance companies. Indeed, about half of the grade-A office buildings in the city are owned by domestic insurers, which would be an extraordinary level in any other market.
Taiwanese insurance companies are the major buyers of domestic commercial real estate, accounting for about 40 per cent of turnover in the past few years.
But this situation is set to change. This month's announcement by the Taiwanese Insurance Bureau permitting overseas real estate investments for the first time has opened up the possibility of forays into the global real estate investment market as the insurers look to diversify from the overcrowded domestic market and find better returns for their significant capital base.
So can we expect a wealth of capital flow into Hong Kong and other major world cities?
The Taiwanese commercial real estate market could certainly be described as "steady" and a long way from the more volatile nature of certain other Asian markets. And for an industry such as insurance, "steady" is clearly good.
Not surprising, then, that Taiwanese insurance companies have long been active in buying commercial properties on the island with their percentage allocation to real estate pretty constant, hovering at around 4 per cent of their total invested capital since 2006.
However, on the back of strong growth in insurance premiums, at 7.6 per cent per annum over the same period, there is continuing pressure for the insurers to increase investment in real estate to maintain overall balance in their portfolios.
Taiwanese insurers' real estate investment assets grew 13 per cent per annum in the past six years to a total of NT$574.7 billion (HK$154 billion), and since 2006, they have bought property worth NT$279 billion.
The majority of the property they bough was office buildings in core Taipei for income return.
Their new freedom to invest offshore won't translate into an immediate deluge of capital flowing from Taiwan to the four corners of the globe.
While the insurers have fairly large pools of capital for real estate investment, the new rules are in fact quite restrictive for their first round of overseas acquisitions.
Only insurance companies with a risk-based capital ratio (RBC) at or above 200 per cent are allowed to invest in overseas property; and the amount they can spend abroad should not exceed 10 per cent of their owners' equity. This would mean that about US$2.6 billion of capital, or less than 0.6 per cent of their investable funds, can be deployed overseas initially under the new regulations.
Also, insurers will probably be required to invest in wholly-owned buildings rather than co-investing with more experienced partners which is quite common among other Asian institutions for easier access to assets and, in the case of the United States, for tax-saving purposes.
Under the guidelines, the target investment building has to be income-generating with occupancy of more than 60 per cent and the investment object has to be held in 100 per cent equity, thus not using any leveraging. This further reduces the size of assets that they can invest overseas. Only a handful of insurers, namely Cathay Life, Fubon Life, Shin Kong Life and Nan Shan Life, will have the financial capacity at this time to fulfil the requirements to acquire core assets abroad.
So where will the money go?
While the new rules have not imposed any geographical restrictions, six cities - Shanghai, Ho Chi Minh City, London, Frankfurt, New York and Toronto - are thought to be high priorities for the first round of overseas investment. Insurers are particularly interested in Shanghai for geographical proximity and London for market maturity and availability of assets.
But both markets are high up the priority list of other investors as well, so Taiwanese insurers wanting to enter these markets will face keen competition. While not ruling out Hong Kong, limited available supply and strong local competition make this market difficult to enter.
Approval has to be obtained from the Insurance Bureau for each overseas investment.
In all, it could be a slow start for Taiwanese insurers to expand into overseas markets given the relatively conservative requirements in the new overseas investment rules. Shanghai and London will probably be the markets to test the water.
However, this is an extremely positive development that signals the opening of foreign investment opportunities for a group of Taiwanese investors controlling over US$450 billion of capital.
This article appeared in the South China Morning Post print edition as: Insurance giants set eyes on overseas investments