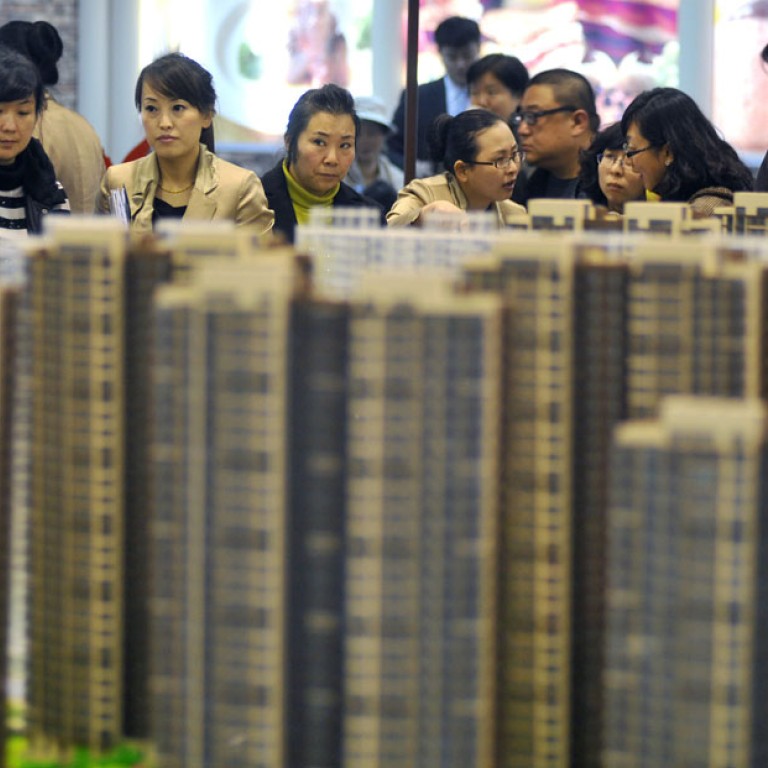 New homes sales rise sharply in Beijing, Shanghai and Guangzhou
Strong growth recorded in Beijing, Shanghai and Guangzhou but rising prices could stall demand
Sales in major mainland cities soared this month as buyers who were waiting on the sidelines for further government measures to curb price rises gave in and entered the market.
Data from Centaline Property Agency showed sales of new homes in Guangzhou jumped 40 per cent to 8,514 in the first three weeks of September, compared with 6,066 deals recorded during the same period in August. The total value of the sales, however, rose by a slower 25 per cent to 14.52 billion yuan (HK$18.32 billion).
"Sales in Shanghai have also increased significantly this month," said Clement Luk, Chief Executive at Centaline (China) for Eastern and Northeastern China.
"In particular we saw a strong rise in the sales of luxury flats in Shanghai, which suggests the high-income groups and investors believe the central government will not release new measures to control price rises." He added developers had been paying record-high prices for land in recent months.
During the Mid-Autumn Festival holiday from September 19 to 21 some 3,400 new flats were released for sale, said Centaline, and 70 per cent of the flats were sold on the first day.
At Country Garden Phoenix City in Guangzhou, 773 flats were released for sale at prices that averaged about 12,000 yuan per square metre and 657 flats were sold on the first day.
Ellis Wong, managing director at Centaline in Guangzhou, said demand from end users continued to increase and investors were active in the market.
According to estate agency Century 21 China, 93,300 square metres of residential space was sold during the Mid-Autumn Festival holiday, about the same area that was sold over the extended Mid-Autumn and National Day holiday period from September 30 to October 7 last year.
Centaline's Luk said most developers had raised their asking prices slightly due to the strong property sales.
"But end users could turn cautious if developers raise their prices too much. For example, two weeks ago we expected homes in a low-rise project in Shanghai to come on to the market at prices of below 5 million yuan. Many home seekers were looking forward to it.
"But the developer is now asking for 6 million yuan for a town house and is not anxious to sell quickly because he is optimistic about the market outlook and expects prices to rise."
In Beijing some 850 new flats were sold during the holiday, the highest in three years.
"The sharp increase in property sales was due to limited new housing supply in the market," said Zhang Hong, general manager at property consultant Beijing Brilliant Stone.
This article appeared in the South China Morning Post print edition as: New-homes sales rise sharply on mainland