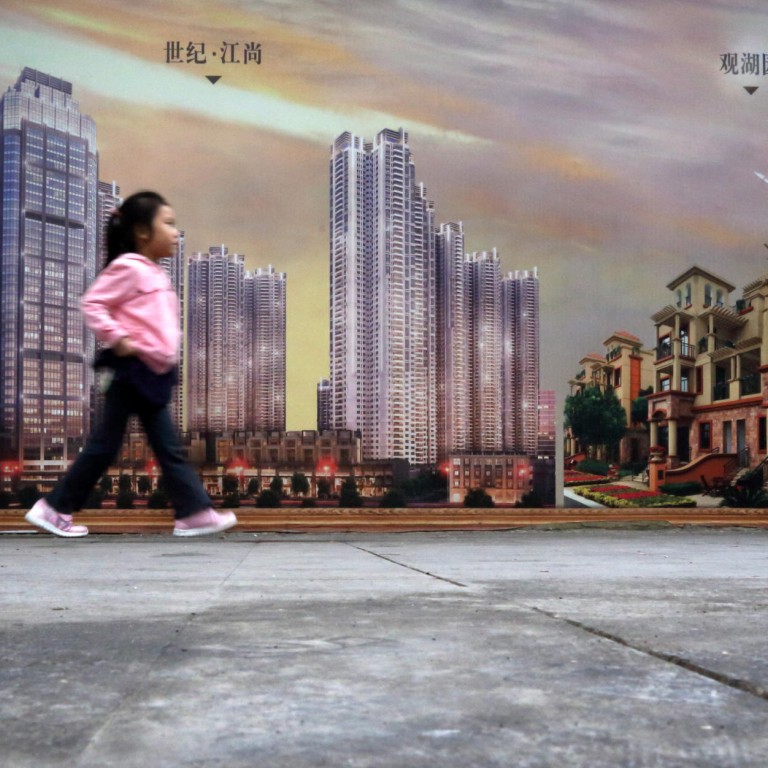 Chinese property developers seen exceeding annual sales targets
Sales for first nine months by 27 firms listed in HK show gains of 29pc, Macquarie says, after Country Garden exceeded its 2013 target
Hong Kong-listed mainland developers are expected to exceed their sales targets before the end of this year amid robust demand in the mainland housing market.
Alan Jin, property analyst at Mizuho Securities, said 2013 would be a very good year for developers and "quite a number" would exceed their sales targets.
Country Garden, controlled by the mainland's richest woman, Yang Huiyan, said last week that it had exceeded its 2013 property sales target by the end of September.
Other solid performers in terms of sales are expected to include China Overseas Land & Investment, Shimao Property and China Resources Land.
China Overseas Land had already hit its original sales target of HK$100 billion and increased it to HK$120 billion, said Jin. The company, one of the largest developers on the mainland, has now achieved 93 per cent of its revised sales target.
Twenty-seven developers monitored by Macquarie Securities had reported contracted sales for the first nine months by last week, Macquarie said in a report on Monday. During the period, sales at those firms jumped 29 per cent year on year while average selling prices gained 10 per cent.
Data from the National Bureau of Statistics showed home sales rose 23.9 per cent between January and September from a year earlier in terms of floor space and 34.5 per cent in terms of value, even as the central government introduced measures to cool the market.
"We expect transaction volume to continue to pick up in October and November for the overall market and we expect encouraging year-on-year improvement due to more new launches," Macquarie said in the report.
"We believe major developers will continue to gain market share from small developers amid market uncertainty."
Agile Property, Hopson Development and Beijing Capital Land lag their competitors, according to analysts.
As of September, Beijing Capital Land had contracted sales of 9.6 billion yuan (HK$12.2 billion), or 48 per cent of its targeted sales. Hopson's contracted sales amounted to 9 billion yuan, or 60 per cent of its sales target.
Agile Property's sales target is 42 billion yuan. It achieved 25.5 billion yuan in the first nine months. Hopson's ratio of sales to sales target was 60 per cent as of September.
Analysts said good supporting facilities, reasonable pricing and sound marketing helped developers sell properties.
They cited Country Garden as an example. The developer surprised the market with property sales of 5 billion yuan in Lanzhou, Gansu province, in four hours on October 6.
"The developer paid higher commissions to agents and that encouraged them to speed up sales," said David Hong of consultancy China Real Estate Information Corp, a unit of New York-listed, Shanghai-based real estate broker E-House.
Country Garden is tipped by Jefferies to generate sales of 90 billion yuan this year, compared with the firm's target of 62 billion yuan. The Hong Kong-listed shares of Country Garden have risen 74 per cent over the past 12 months.
Jin of Mizuho Securities said China Resources Land had achieved sales of 50.7 billion yuan as of September, representing 89 per cent of the developer's annual target.
Shimao Property and Yuexiu Property had met 87 per cent and 86 per cent of their sales targets, respectively.
This article appeared in the South China Morning Post print edition as: Mainland developers on track to beat goals