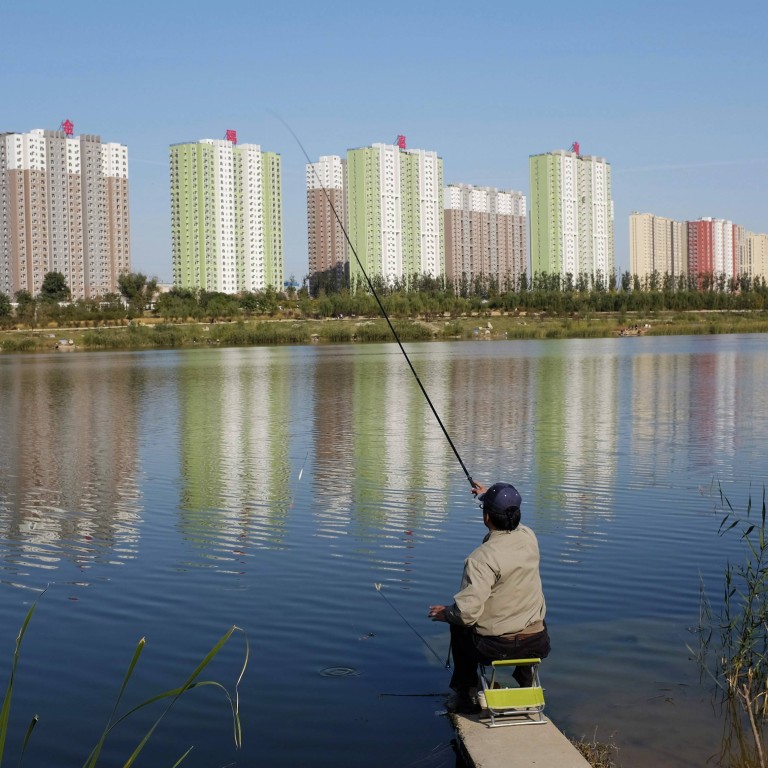 China home prices rise strongly
Guangzhou leads charge with 20 per cent growth last month, sparking fears of tougher measures to cool housing market
New home prices on the mainland registered the largest gain in almost three years last month, sparking concern the country's leaders may introduce stricter measures to check housing inflation at next month's key economic reform meeting.
Led by major urban centres, average new home prices rose in 69 of 70 cities from a year ago, according to the National Bureau of Statistics.
Guangzhou prices recorded year-on-year growth of 20 per cent, followed by 19.7 per cent in Shenzhen, 17 per cent in Shanghai and 16 per cent in Beijing. Average new home prices edged up 9.1 per cent, according to Reuters calculations. That was the biggest increase since the statistics bureau changed the way it calculated home prices in January 2011.
"Policymakers are likely to extend the trial property tax, particularly in cities with strong price growth," said Alan Chiang Sheung-lai, the head of residential property at DTZ Greater China.
Chiang said Shenzhen could be the next city to roll out property taxes.
Developers in most cities enjoyed brisk sales and higher prices during the National Day "golden week" holiday, a traditional industry peak season.
China Overseas Land & Investment, the country's largest developer, saw its third-quarter operating profit jump 3 per cent.
"There were increases in both the transaction volume and home prices compared with the second quarter, while the land market was especially active in the first-tier cities," said chairman Hao Jianmin.
The company said it had locked in 93 per cent of its annual sale target of HK$120 billion in the first nine months of the year.
The central bank may tighten policy moderately as inflation creeps up, relying on money-market liquidity adjustments rather than blunt tools such as interest rate rises, according to Reuters, which quoted a policy adviser to the central bank.
Expectations are growing that the People's Bank of China will put a brake on the fast credit expansion of recent months, a view fuelled by its move to hold back from liquidity operations for the second day running.
"Policy will only be tightened slightly, as inflation is rising. There are some concerns on bank lending," said Song Guoqing, a member of the bank's monetary policy committee.
Chiang said banks had increased their mortgage rates to 10 per cent above the regulatory benchmark lending rate in the past two months due to tighter cash conditions.
"The credit market is very tight,' he said
Mark Budden of consultancy EC Harris said price growth would be sustained, given high demand from homebuyers and the government's reliance on property as a pillar of growth.
"It seems likely that the Chinese government will not introduce new market control measures until the reform meeting in November," Budden said.
Wenzhou was the only city that recorded a decline in housing prices, with a 2 per cent fall last month from a year ago.
This article appeared in the South China Morning Post print edition as: Mainland home prices rise strongly