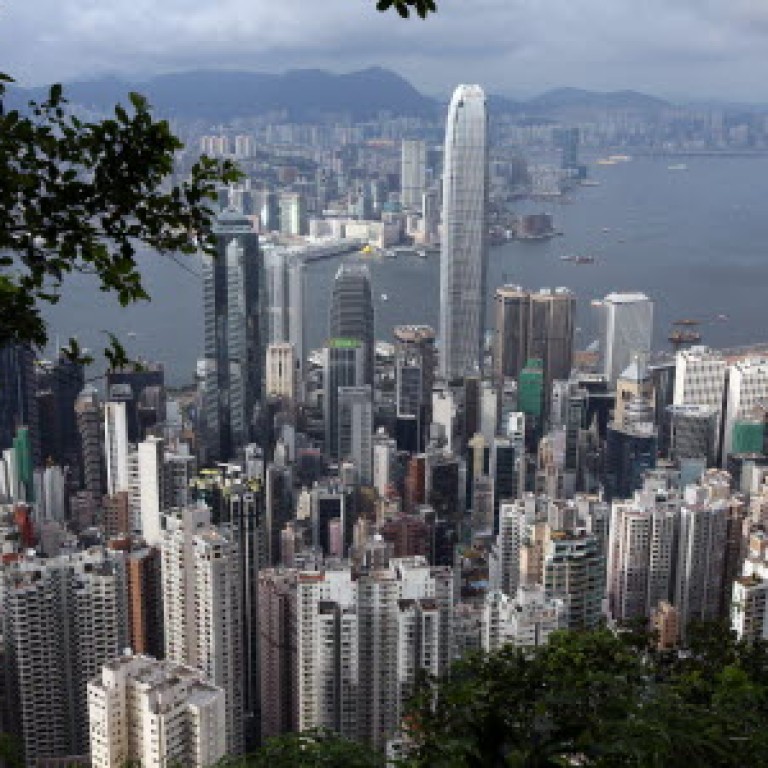 Real estate rules making life harder for Hong Kong businesses
City ranked second-best place to run a firm, but report criticises new property cooling measures
Hong Kong is second only to Singapore as the world's best place to run a business, but the city's high ranking obscures its "glaring" problems with real estate regulations, the World Bank and the International Finance Corporation said on Tuesday.
"Stamp duty reforms have made a negative impact … doubling the cost of transferring commercial properties and making it harder for local entrepreneurs," said Jiang Nan, co-author of the 2014 edition of the Doing Business report, published since 2003 by the World Bank and IFC.
The yearly rankings score 189 economies on 10 indicators, focusing on the conditions faced by small or medium-sized businesses.
In the overall rankings, New Zealand placed third, the United States fourth, and Denmark fifth. The top five retained their positions from a year ago. The mainland rose to 96th from an adjusted ranking of 99th.
Hong Kong was rated 60th in the world last year when it came to the ease of registering property and dropped to 89th this year. Singapore is now rated 28th for ease of registering property, up from 36th last year.
Jiang said it took 35½ days to complete the property registration process in Hong Kong, compared with 5½ days in Singapore.
Cooling measures introduced in Hong Kong in October last year to curb speculation imposed an additional stamp duty of 15 per cent on purchases by corporate and non-permanent-resident buyers. In February, the stamp duty rate for transfers of commercial properties worth between HK$6.72 million and HK$20 million was doubled from 3.75 per cent to 7.5 per cent.
Hundreds of property agents protested outside the Legislative Council building in June, urging the government to reconsider what they said were "unreasonable measures".
Chambers of commerce representing thousands of foreign firms in Hong Kong have also criticised the extra stamp duty, saying it targets genuine investors and companies buying offices for their own use, rather than speculators.
Opponents of the stamp duty reforms said yesterday they welcomed the World Bank and IFC's criticisms.
"The arbitrary duties were a shock to the business community," said Dr Ho Lok-sang, professor of economics and director of the Centre for Public Policy Studies at Lingnan University. "It called into question Hong Kong's ability to function as a free-market economy and has already damaged our economic competitiveness."
The Liberal Party's James Tien Pei-chun said the stamp duty introduced last October was a "protectionist measure" that discriminated against foreign investors.
"Our party totally objects to this and would not like to see Hong Kong drop in global economic competitiveness rankings as a result," he said. "High rents for residential, office and commercial property is a big problem, but instead of imposing unfair duties, if the government releases more land to build commercial and office properties, this would help to reduce rents."
"I hope that the Hong Kong government will stop acting so inward-looking and value the city's reputation for being an international and cosmopolitan place. Otherwise, foreign investors will increasingly shun Hong Kong."
Local entrepreneur Jong Lee said Hong Kong's property laws and procedures were "arcane".
"It is ironic that a place so ideal for businesses in other areas would lag so behind in real estate law," said the managing director of RGL Holdings, a firm that invests in small and medium-sized businesses. "Maybe the drop in ranking could give the government an incentive to improve and streamline the process."
Financial Secretary John Tsang Chun-wah reiterated this month that the government would not amend the cooling measures or introduce a sunset clause for the Stamp Duty (Amendment) Bill 2012.
This article appeared in the South China Morning Post print edition as: Real estate rules making life harder for HK businesses