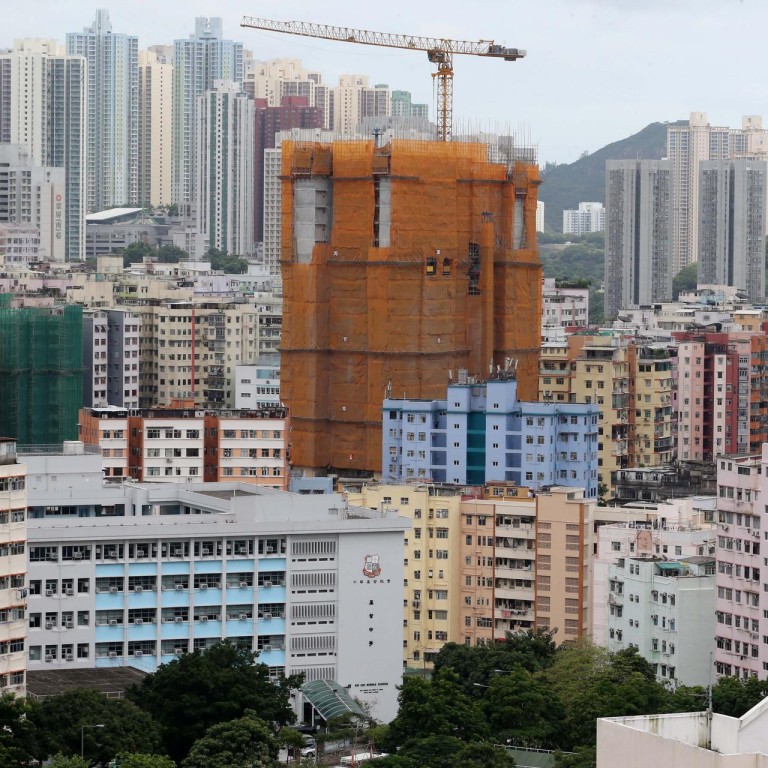 Swire Properties' swoop for Kowloon Bay site a good sign for CBD2
The property giant beat 16 others for a site in Kowloon Bay that has limits on strata sale and must observe strict environmental standards
Swire Properties last week outbid 16 other developers to win a commercial site at the junction of Wang Chiu Road and Lam Lee Street, Kowloon Bay, for HK$2.64 billion. The bid represents an accommodation value of HK$4,753 per square foot.
Despite having unusual land lease provisions that prohibit strata sale and require the developer to build to high environmentally friendly standards, the sale price was at the higher end of market expectations.
This begs the two-pronged question of why there is such a strong interest in a site in Kowloon Bay; and why Swire Properties, which has been focused on office development on Hong Kong Island, would venture into Kowloon?
Hong Kong's traditional core business districts can no longer satisfy the growing demand for office space. We must develop another core business district - Kowloon East. Kowloon Bay is at the centre of a government initiative that will see the transformation of greater East Kowloon into Hong Kong's CBD2.
In the past decade, the total floor area of grade-A office space in Kwun Tong and Kowloon Bay increased 2.5 times to 14 million sq ft. With the development of grade-A offices as well as tourism and leisure facilities at Kai Tak, combined with revitalised industrial buildings, East Kowloon is poised to be developed into a premier business district that can provide additional office floor area of approximately 42 million sq ft.
Knight Frank estimates that Hong Kong will require around 17-21 million sq ft of additional office space by 2020. We also estimate that there is only 13 million sq ft of office supply that can actually be delivered in this period, leaving a significant potential shortfall of 4 to 8 million sq ft.
The mature nature of the office market on Hong Kong Island means market players are setting their sights across the harbour. Swire Properties' participation in the Kowloon East market is a strong vote of confidence in Hong Kong's office sector and CBD2; and its acquisition of this lot, coupled with significant investor interest, reinforces our view that by 2020 Hong Kong will be facing a chronic shortage of grade-A office accommodation.
What makes this sale even more interesting is that the government has placed two unusual lease restrictions in the tender. Firstly, the site has probation on strata sale. The developer can only sell the completed building as a whole. In addition, the developer is required to obtain a provisional "gold" rating under the BEAM Plus assessment scheme from the Hong Kong Green Building Council.
Non-strata alienation provision is a double-edged sword. On the one hand, it limits opportunities for traditional players to develop and sell to smaller owner-occupiers, investors and speculators. On the other hand, it creates large en-bloc opportunities for core investors.
In recent years the Hong Kong government and many landlords have become more committed to enhancing the sustainability of the built environment.
The green building requirements contained in the tender represent an acknowledgment by the government that real estate has a significant impact on our environment. It also plays nicely to the requirements of corporate occupiers demanding environmentally friendly workplaces. The reality is that any new grade-A building needs to have best-class environmental features and, as such, the provision within the tender is more a reflection of market expectations.
The BEAM Plus rating system adopted by the Hong Kong government is one of many green building rating systems in use around the world.
Ratings help the occupiers to determine a building's environmental friendliness, based on features that support green designs involving the conservation of water, energy and building materials as well as the comfort and health of occupants.
More than 300 buildings in Hong Kong are registered under the BEAM Plus assessment scheme. Forty-three buildings have been awarded provisional gold or above ratings, of which only four are commercial.
In conclusion, this sale is a strong vote of confidence in CBD2 and Hong Kong's office sector. It is also the first time the government has included a strata-title sales prohibition and green building rating requirements in the conditions of sale and we see this as the start of a trend in CBD2.
By including these provisions, the government aims to promote the image and sustainability of Kowloon East. These clauses will help introduce high-quality, single-owned and energy-efficient office developments to this important and emerging market.
This article appeared in the South China Morning Post print edition as: Swire's bid a good sign for green CBD2