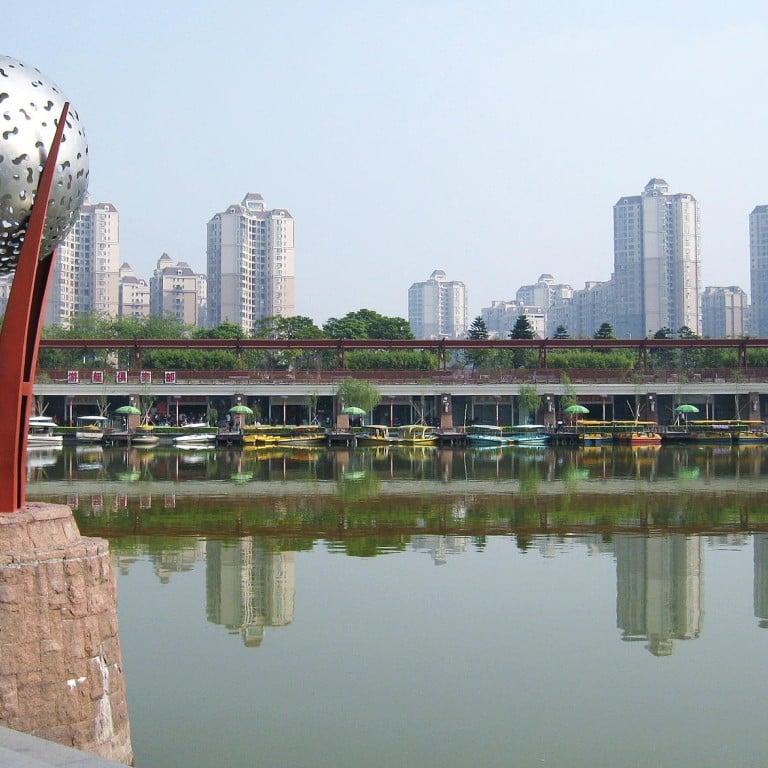 Risks loom for developers after bond sale rush
Possible yuan fluctuations spark concern as mainland property firms raise funds offshore
Mainland developers have enjoyed a bumper year in their offshore fundraisings so far this year, but they face hidden currency risks when the debts mature in the next three to five years, financial experts warned.
Raising funds in the domestic market has been difficult since the mainland started the property tightening campaign four years ago.
Beijing has virtually closed the onshore stock market for developers since 2010, while banks have cut their lending to the sector since September as home prices surged out of the comfort zone of the authorities, triggering fresh cooling measures.
"Developers go offshore mainly because of domestic refinancing constraints," said Yin Zhongli, a senior researcher at the Chinese Academy of Social Sciences.
Developers including Evergrande, Greenland Hong Kong and China Overseas Land & Investment issued a total of US$5.5 billion and HK$1.78 billion in bonds in the past two months, with tenures mostly falling in the range of three to five years. They have issued bonds in Hong Kong worth US$18 billion in the first 10 months of the year, exceeding the US$8 billion in each of the past two years.
Coupon rates vary from below 2 per cent to above 10 per cent, depending on the creditworthiness of issuers. They are much lower than onshore lending rates of 15 to 20 per cent from shadow banking sources such as private equity funds, trust funds and wealth management funds.
"Chinese issuers have a cost advantage in issuing bonds offshore rather than onshore, especially with an expectation of [yuan] appreciation," Moody's Investors Service said in a report.
Yin disagreed. "Appreciation in the past 10 years does not mean the yuan will continue to rise in the next three to five years. Chinese developers face rising currency risks," he said, pointing out that Indian developers were badly burnt in this year's rupee depreciation.
Data from the Bank for International Settlements showed the yuan depreciated 1 per cent last month in both nominal and real effective rates from September. Its real effective rate rose 2.2 per cent while its nominal effective rate grew 1.7 per cent last year, both slowing from previous years.
With Beijing struggling to prepare itself for annual economic growth of less than 8 per cent in the next few years from its average 10 per cent clip in the past three decades while the United States is seen recovering from the global financial crisis, an increasing number of economists predict yuan appreciation has peaked and the currency could depreciate soon.
Currently, the yuan's exchange rate is driven by political and economic factors. However, the country's top leaders have pledged at a key party meeting that they would let market forces play a decisive role in allocating resources, which implies the liberalisation of its capital account and exchange rate regime.
People's Bank of China governor Zhou Xiaochuan said in a guidebook to reforms announced at the third plenum of the Communist Party's Central Committee that the central bank would "basically" exit from regular intervention in the currency market.
Under the current regime, the yuan can rise or fall only 1 per cent either side of a midpoint fixed every trading day by the central bank.
Edison Bian, a property analyst with CCB International, said an alternative would be for mainland developers to issue yuan bonds in Hong Kong, a market Beijing would like to bolster as part of the internationalisation of the currency.
"When the outstanding amount of offshore US dollar bonds becomes big, the Chinese government will pay attention to the market and probably start to regulate it," Bian said. "With China liberalising the capital accounts, the country's economy will become more vulnerable to international fund flows."
This article appeared in the South China Morning Post print edition as: Risks loom for developers after bond sale rush