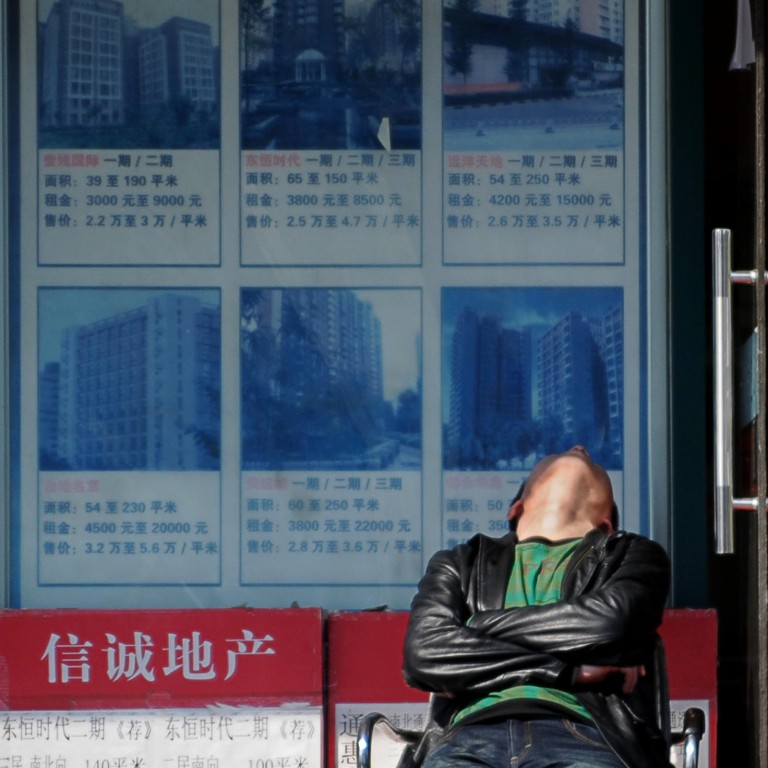 Beijing in push for homes database across China
Local governments and vested interests oppose Beijing's drive to create ownership records
Beijing is speeding up the development of a nationwide home ownership database, a move that faces strong resistance from local governments.
A cabinet meeting on November 20 put the Ministry of Land and Resources in charge of registering the ownership and use of immovable property - including land, housing, grassland, forests and the sea - and called for the sharing of the information among government departments and the provision of public access to it.
When the database is finally completed, the central government will be able to target property curbs more precisely at speculators and levy more appropriate taxes on families that own more residential space than they need, industry experts said.
The effect would eventually be to cool home prices down to a desirable level and ease concerns about a property bubble and the potentially devastating consequences should it burst.
"This is a good policy. If it is implemented this year, home prices will fall immediately," Pan Shiyi, chairman of developer Soho China, commented on his weibo account.
Martin Ding, deputy president of Shanghai E-House R&D Institute, said: "We have been talking about this for many years. If completed, the system will have a huge impact on China's real estate market." Ding warned, however, that "local governments don't want central leaders to know too much".
Many industry analysts agree. Technology is not the issue, and historical data could be missing in many cities, but the biggest challenge to the building of the database will be from local governments and vested interest groups, including rich families who own dozens of homes across the nation.
Local governments have a low tolerance for declines in home prices. More than a third of their revenues are from land sales proceeds, and their financing vehicles widely use land as collateral for loans from banks.
The mainland has never conducted a housing census. Lacking one, it is hard for policy- makers to gauge the real demand for and supply of homes.
To fill that gap, authorities started building a nationwide home database in 2010, but progress has been slow.
The Ministry of Housing and Urban-Rural Development, previously the department with responsibility for the assignment, missed its own deadline at the end of June for consolidating home ownership data from 500 cities into a nationwide system. It has kept silent despite repeated media inquiries about its progress.
Earlier, the ministry announced it had included about 60 cities in the system, but it gave no further details, or the names of these cities.
The new cabinet, led by Premier Li Keqiang, said on March 26 that it aimed to issue new regulations governing the registration of ownership of immovable property before the end of June next year and to complete a list of guidelines before the end of this year to enhance the authoritativeness and effectiveness of macroeconomic policies, of which property measures are a key part.
"It is a speed-up in efforts, this time. But the obstacles remain the same and will still be huge," said Yin Zhongli, a senior researcher with the Chinese Academy of Social Sciences, a top government think tank in Beijing. "It really depends on the determination [of leaders]."
Weak execution on the ground of central government policies is often cited as the main reason for repeated failure in efforts to put a lid on soaring home prices.
Observers widely acknowledge a popular complaint that "central orders never go beyond Zhongnanhai" - the compound where the country's top leaders live and work.
Existing measures, including home purchase restrictions and higher down payments on mortgages, have so far failed to rein in housing price inflation, particularly in the first-tier cities - Beijing, Shanghai, Shenzhen and Guangzhou.
"Further failure [to develop the home ownership database] may delay the widening out of China's property tax scheme," Ding said.
This article appeared in the South China Morning Post print edition as: Beijing in push for homes database across mainland