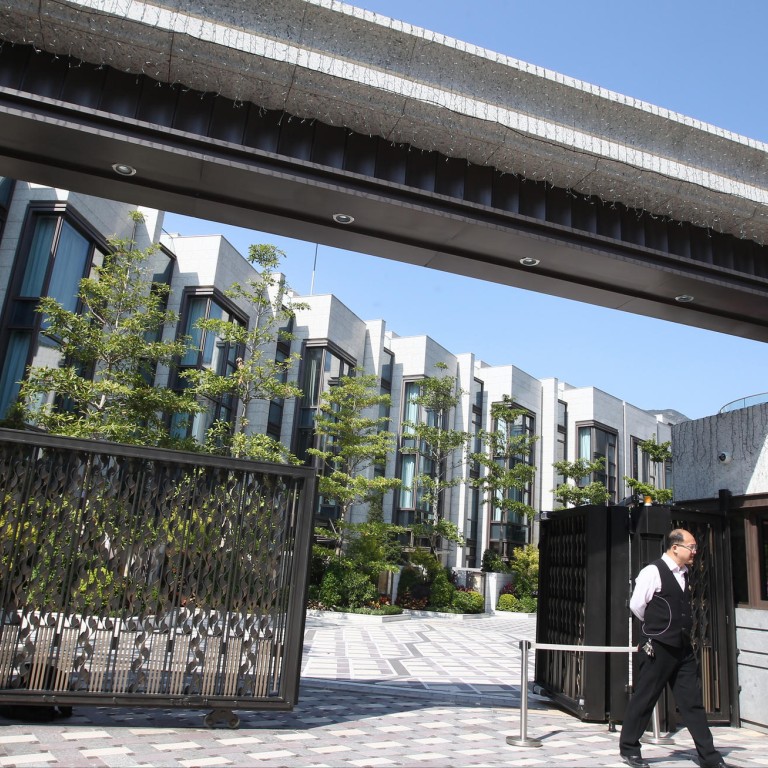 Developers rush to sell stock as discounts boost luxury-home sales
Strong sales are likely to spur release of both high-end and mass-market units ahead of possible further measures to cool the market, analysts say
Developers of Hong Kong residential projects are in a rush to lock in sales while buying sentiment remains positive in the wake of discounts offered on recent new launches.
Buoyed by the positive sentiment triggered by the price discounts, 527 new homes were sold over the weekend of November 30 and December 1 - up twelvefold from the 41 sold the previous weekend and the most sold in a single weekend since October 2010.
The strong sales are likely to prompt developers to release more homes for sale ahead of possible further measures to cool the market, analysts say.
"More primary projects will be launched to take advantage of the positive sales results," said Thomas Lam, head of research and consultancy for Greater China at consultancy Knight Frank.
"If the strong sales continue for the next few months, the government may release new cooling measures."
Developers had kept their property launches on hold as buyers stayed away from the market after the government announced successive property-cooling measures from October last year onwards.
But sentiment revived two months ago when Sun Hung Kai launched The Cullinan at Kowloon Station at prices that were below secondary market prices and also offered to subsidise buyers' stamp duties.
Sun Hung Kai Properties has now begun selling the remaining 24 completed luxury houses at Shouson Peak, Shouson Hill Road, in Island South at discounted prices and with a 50 per cent subsidy on stamp duties.
On Monday, it sold a 3,603 square foot house in the development with a 750 sq ft terrace and a 1,143 sq ft garden for HK$262.8 million, 5 per cent below its listed price of HK$276.67 million. A 3,227 sq ft house with a 717 sq ft terrace and 585 sq ft garden was sold for HK$229.89 million, 8 per cent lower than the listed price.
Now SHKP is set to launch the mass housing development Century Gateway II in Tuen Mun.
New World Development is expected to launch its 95-unit development Eight South Lane in Kennedy Town this week.
The average price of the first batch of 30 homes in the development, based on the price list released for the project, is HK$23,800 per saleable square foot. After a discount of up to 17.5 per cent, the selling price is HK$19,636 per sq ft.
Henderson Land is to re-launch the remaining flats at 39 Conduit Road. The 30 flats will be offered for sale at an average price of HK$58,062 per sq ft after a price discount of as much as 13 per cent, and a 50 per cent subsidy on stamp duties.
Double Cove, a joint venture by Henderson Land, New World, and privately run Peterson Group, is expected to be offered for sale soon, and Kerry Properties is expected to launch its project in Hing Hon Road, West Mid-Levels, this month.
"With a little less than four weeks remaining in 2013, developers are entering the final stretch to lock in sales for the year," said Paul Louie, an analyst with Barclays.
"Considering how slow sales during the first 10 months have been, we expect Hong Kong developers to continue to launch presales going into the slower holiday season," he wrote in a research report released on Monday.
The Centa-City Leading Index of Hong Kong home prices edged up 0.2 per cent week-on-week to 120.39 on Friday, extending year-to-date price gains to 4 per cent. But this is still 2.6 per cent lower than its intra-year peak of 123.66 recorded in March.
This article appeared in the South China Morning Post print edition as: Rush to sell more homes as discounts lure buyers