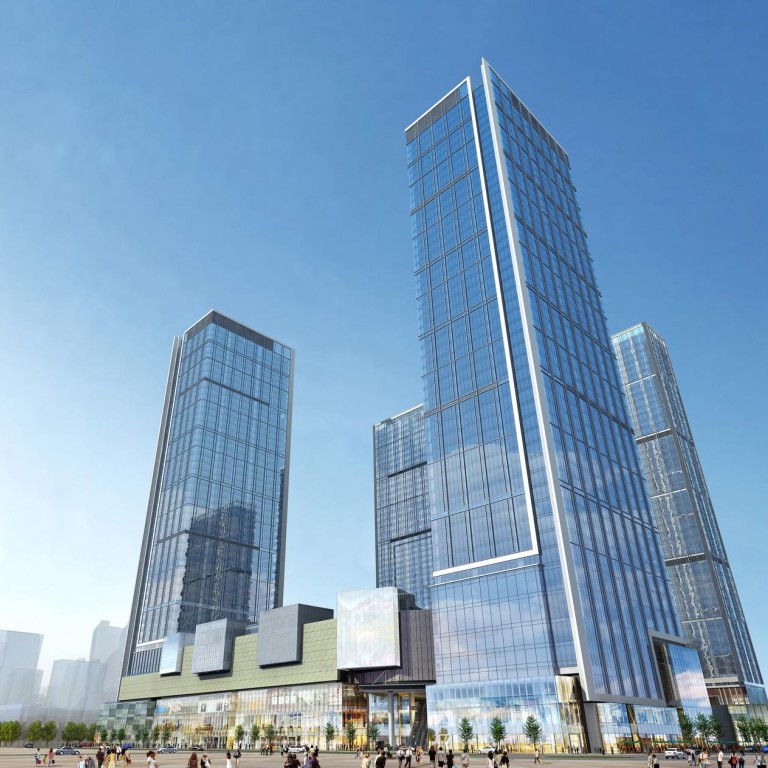 Tie-ups offer edge for cross-border growth
HK developers have sometimes struggled on the mainland, but Wharf's move to buy into Greentown highlights benefits of partnerships
For Hong Kong developers seeking to speed up their forays into the mainland market, Wharf offers a good case study in its equity tie-up with Greentown China, industry analysts say.
Some investors based in the city, led by Asia's richest man Li Ka-shing, have been divesting from the mainland property market as they see rising risks from record-high home prices there, while others are still betting on opportunities from the country's push for further urbanisation, involving hundreds of millions of people.
Hong Kong developers were among the first big players in the mainland real estate market. However, they have lagged far behind their mainland peers in recent years, as they struggled to cope with the constantly changing policy environment.
"The way in which Hong Kong developers expand on the mainland market is now changing," said Edison Bian, a property analyst with CCB International.
"A classic example is the partnership between Wharf and Greentown. It's very successful."
In his view, project-based co-operation between Hong Kong and mainland developers has not been very successful. Companies from the city had often missed the best timing to snap up land parcels during short-lived market downturns in recent years, Bian said.
Wharf bought into Greentown last year as a strategic investor when the mainland developer of high-end homes was on the brink of bankruptcy, caught by government policy tightening after its aggressive expansion in the previous few years.
Wharf now holds a 24.4 per cent equity stake in Greentown and perpetual subordinated convertible securities worth about HK$5.3 billion, according to its interim report.
"With such a strategic alliance, while Greentown could leverage on Wharf's strength in financial discipline, Wharf could bank on Greentown's expertise and long-term commitment to excellent quality to strengthen its China team and product quality," the report said.
The equity partnership took Wharf to 40 cities across the mainland, particularly in the prosperous Yangtze River Delta, where Greentown is headquartered and has a strong presence.
It also brought attributable contracted sales of 15.3 billion yuan (HK$19.4 billion) in the first half of this year, exceeding Wharf's own sales proceeds on the mainland of 10.9 billion yuan during the same period.
The majority of Hong Kong developers are still extending their footprint on the mainland by undertaking projects on their own or in partnership with local firms, actively getting involved in the entire development cycle, from land acquisition to design and construction works.
"Both approaches have their merits, in terms of building the company's experience and knowledge of the mainland market, and quickly gaining market exposure," said a spokesman for the Link, which manages a real estate investment trust in the city.
Burned in the mainland's property boom-bust in the early 1990s, Hong Kong developers have been prudent and steady in increasing their exposure to the mainland's housing market, although they have always been leaders in the management of retail properties.
They still focus on the quality rather than the quantity of homes sold, and it is becoming increasingly difficult for them to find the right person on the ground, as talent is in short supply, while the market booms, analysts say.
Meanwhile, their mainland peers have been mass-producing homes to cash in on strong demand from newly rich families, keeping their pace in tune with market ups and downs alongside the authorities' efforts to rein in housing inflation.
Some mainland developers can shorten their construction cycle to between six and nine months, while it takes much longer, often two years or more, for Hong Kong companies to start selling a residential project after they buy the land, stoking accusations from the media that they are hoarding land for capital gains.
For example, China Vanke, the country's largest homebuilder by sales, sold 13 million square metres of properties last year, up from 2.3 million square metres in 2005.
Over the same period, the sales volume of New World Development on the mainland barely changed, reaching 780,379 square metres from 754,474.
"This is why they need to change from project co-operation to equity and financial partnership. This is a very wise move," Bian said.
This article appeared in the South China Morning Post print edition as: Tie-ups offer edge for cross-border growth