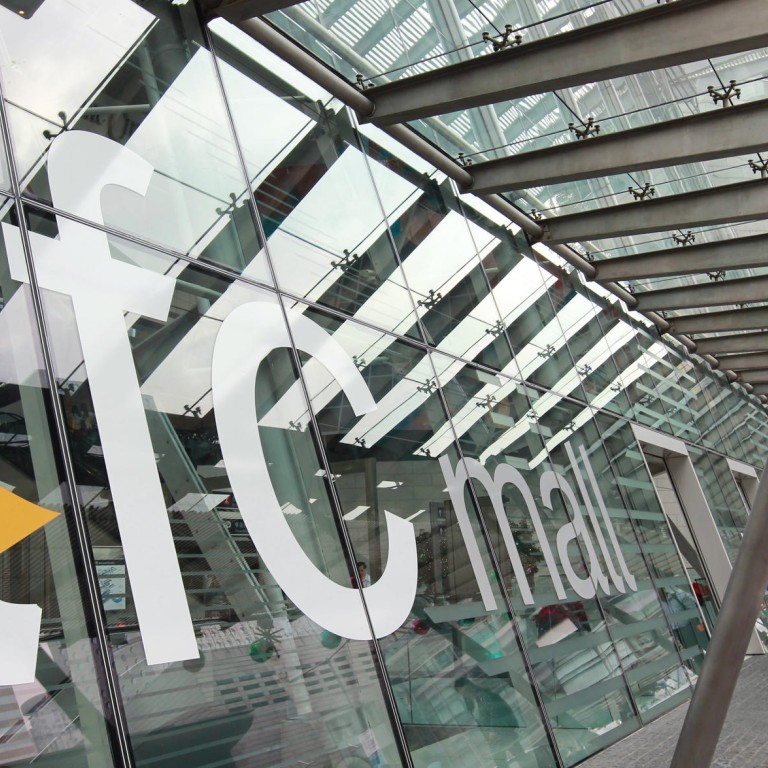 IFC Mall eyes share of web shopping bonanza by launching internet site
Luxury hub considers launching its own internet site to offer a wider buying audience the chance to make purchases 24 hours a day
The landlord of the IFC Mall in Central, which generated total sales of more than HK$10 billion last year, is eyeing the launch of an online shopping website.
The move would be an attempt to tap into the explosive growth in e-commerce.
People familiar with the plans said the idea was to offer the merchandise of tenants of IFC Mall for sale on the website.
The mall is a joint development by Sun Hung Kai Properties and Henderson Land.
"It will provide convenience to customers who do not have the time to shop during the stores' opening hours," said a source.
Rents at IFC Mall, which has high-end tenants such as luxury brands Gucci and Bally, have risen to as much as HK$1,200 per sq ft a month.
That was the price French accessories retailer Alexandre Zouari Paris was willing to pay for a 400 sq ft shop in the mall in July, which put its monthly rent at HK$480,000.
"The internet is changing the way in which people live, and we now have to run a business in ways that we never imagined before," said a source.
By creating a website, customers can shop at any time that is convenient to them, including after closing hours.
"It will not create direct competition with tenants, but help to reach out to more potential customers.
"With just a simple click of their mouse at their computers, customers can make a purchase and the goods they bought will be delivered to their homes within days," said the source.
In addition, the shopping website would attract more affluent buyers on the mainland, where a growing number of shoppers are turning to online shopping.
The China e-Business Research Centre estimates the mainland's mobile e-commerce market will grow 35 per cent to 130 billion yuan (HK$165 billion) this year from last year.
And management consultancy McKinsey forecasts China will overtake the United States as the world's largest online retail economy next year.
Joe Lin, senior director of retail services at property consultancy CBRE, said online shopping has become popular in the past couple of years with the enormous success of shopping portals eBay and Taobao.
He said: "It is the first time I have heard of a Hong Kong shopping mall operator planning to launch an online shopping website. It will add value to the development as it will help tenants to reach more customers."
Vincent Cheung Kiu-cho, national director for Greater China at international property consultant Cushman & Wakefield, said shopping malls catering for low-end retailers might not choose to follow the online trend.
"People are more comfortable shopping online for low-priced goods such as keyboards or T-shirts worth HK$50 or HK$60 each.
"If the landlord wants to increase rents when leases are due for renewal, these retailers will shift online," he said.
But the fast expansion of online shopping would have little impact on luxury retailers, said Cheung.
"People who want to buy a HK$5,000 pair of shoes, or spend HK$20,000 on a handbag, will want to visit the shop and try on the products before they buy them," he said.
International Finance Centre Management, which manages the IFC Mall, was not available for comment.
This article appeared in the South China Morning Post print edition as: IFC Mall eyes share ofweb shopping bonanza