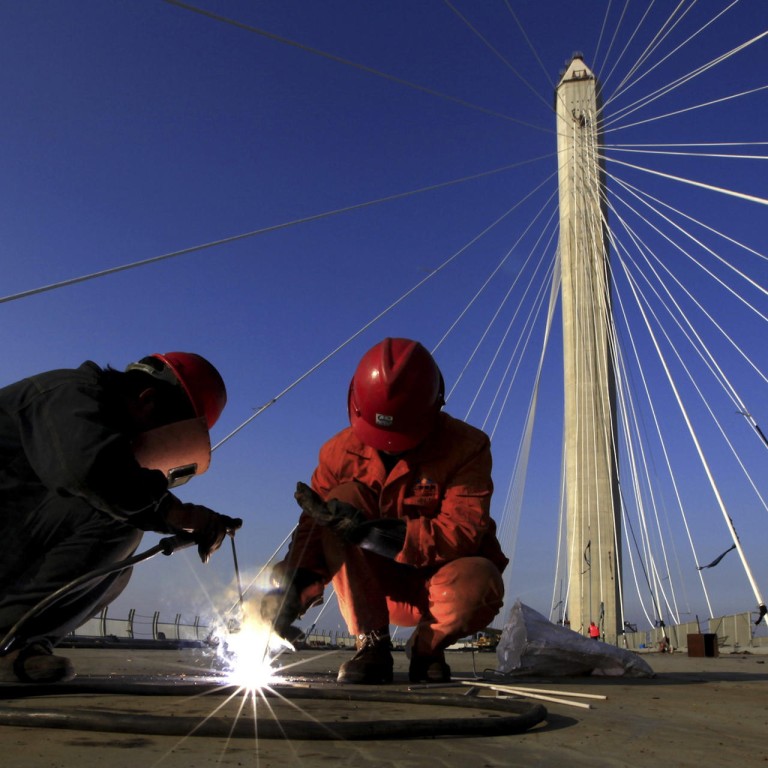 Developers tapped for urbanisation funding
Funding constraints are forcing local governments to turn to property developers to finance the mainland's ambitious urbanisation drive
Debt-laden local governments on the mainland are eyeing property developers' cash piles as an alternative means of funding their urbanisation plans.
Developers are in the frame to help finance the infrastructure needed for property sites - such as roads and sewerage - as part of moves to overcome funding constraints in urban development.
Local governments spend significant sums on primary land development, mainly on basic infrastructure and the often-required relocation of residents before a site can be put to auction.
"One of the biggest things local governments need to overcome is about funding," said Andy Chang, associate director at credit rating agency Fitch.
"It offers ample opportunities for developers to enter into primary land development in interior cities where there is lack of funding to build infrastructure. However, developers may be concerned about inherent business risk and strong funding demand," he said.
The central government this month stressed the importance of enhancing local governments' abilities to finance the estimated 40 trillion yuan (HK$50.7 trillion) urbanisation programme over the next two decades by improving tax systems and management of local bond issues.
Fitch said in a report that these measures would require a long gestation period and, in the interim, a viable alternative was to get developers to fund primary land development.
Franshion Properties (China) provides a model for this type of financial co-operation, with a project in Changsha, the capital of Hunan province.
The developer provided the funding to build all the basic infrastructure and relocate the original residents of a big plot of land. In return, the Changsha government paid Franshion a hefty chunk of the land premium that it received when the land was sold at auction.
Chang said the land was sold for more than 3,000 yuan per square metre at auction, compared with the total cost of 1,500 yuan per square metre for construction and relocation.
The land, covering a total area of 7.63 million square metres, will be developed into a high- end international business and residential town, according to Franshion's annual report in 2012.
"The group will continue to complete the primary development and subsequent construction within the area of [the] project," it said.
Chang said Franshion planned to spend a further 17 billion yuan to fund the basic infrastructure of phase two after the completion of the 9 billion yuan investment in phase one.
Alan Chiang Sheung-lai, the head of residential property at consultancy DTZ Greater China, said this model would offer a quick solution to ease the financial burden of local governments.
"But local governments will prefer those developers with strong balance sheets as it is a capital intensive investment," he said.
State Information Centre senior economist Zhu Baoliang earlier estimated that local authorities have debts totalling up to 20 trillion yuan as a result of a rush to build infrastructure, almost double their outstanding debt at the end of 2010.
This article appeared in the South China Morning Post print edition as: Developers tapped for urbanisation funding