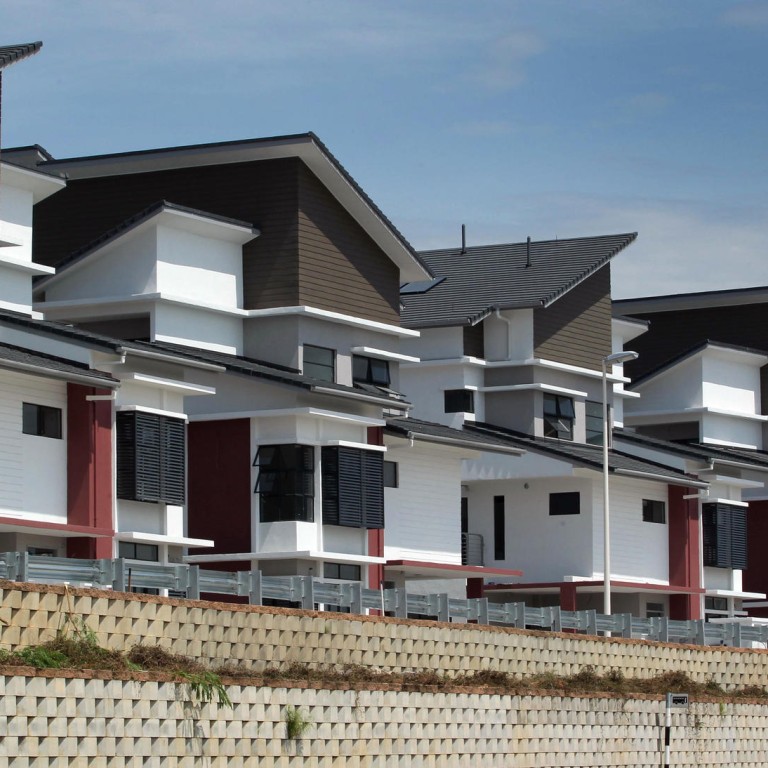 Developers urged to localise when going overseas
Industry players say Chinese property firms need to look beyond sales to rich mainlanders
Mainland developers must localise when venturing abroad and wean off rich mainlanders' global hunt for cheap homes, say industry advisers.
Developers, including China Vanke, Guangzhou R&F and Dalian Wanda Group, have recently made their first moves to go beyond the mainland, following in the footsteps of industry pioneers such as Greenland Group, Vantone and Country Garden.
More are expected to jump on the bandwagon in the next few years as the mainland real estate market comes off its peak after more than a decade of rapid price rises that have increased the risks in the industry to a dangerous level amid a slowdown in the broader economy.
China's rich have also been casting around beyond the country to make property investments. Their buying spree has pushed up prices overseas, raising the hackles of local residents and prompting some countries, such as Singapore, Australia and Canada, to tighten rules and make it harder for the Chinese to emigrate and buy homes.
"Non-localisation is the biggest risk of Chinese developers," said Philip Zhang, a partner at Zhong Lun law firm in New York. "If that risk can be reduced, they won't face any more danger than other developers do."
But if not, they could face the fate of Japanese investors in the United States in the 1980s, he warned.
Zhang suggested Chinese developers employ local talent, adopt local business practices and hire local professionals, including lawyers.
Mainland investors have been buying homes in the world's top cities, including New York, London, Sydney, Vancouver, Singapore and Hong Kong, in recent years - for children's education, emigration or to diversify family assets. Chinese developers following the rich buyers to foreign shores is a relatively newer trend.
For example, Guangdong-based Country Garden flew mainland clients to Johor Bahru, Malaysia, months before the official pre-sale of its project there started in August. Mainland buyers contributed a quarter of the total contracted sales of six billion yuan (HK$7.61 billion) for the project as of the end of October, according to a company statement and domestic media reports.
The strong sales of the project, Malaysia's No1 at the moment, prompted another mainland developer, Guangzhou R&F, to buy a 47 hectare site in the same city for 8.5 billion yuan in November.
"With a sizeable Chinese community and favourable government policy attracting foreign purchasers, Malaysia is well suited for the first venture of the company outside China," Guangzhou R&F said in a statement announcing the deal.
But Li Ling-hin, deputy head of the department of real estate and construction at the University of Hong Kong, warned: "That won't help with their local branding. Building projects catering only to Chinese clients is not the right direction. They can't become truly global companies that way."
Chinese buyers, he said, would also encounter difficulties when they want to sell the properties if developers only cater to their tastes. "That's not a sustainable strategy," Li said.
Some developers have noted the risks and taken their first steps towards a broader client base by teaming up with local partners and learning their practices.
China Vanke, the mainland's biggest homebuilder by sales, partnered with Tishman Speyer in a US$620 million condominium project in San Francisco, with the US developer in charge of the design, construction, sales and operation.
Shanghai-based Greenland bought a 70 per cent stake in a US$5 billion property project in Brooklyn, New York, from Forest City Enterprises. The two companies will co-develop the project, which includes 14 apartment buildings.
"We don't object to mainlanders buying homes [at the US project]," Vanke's chief executive Yu Liang once said in a results briefing. "But we want to learn to build local communities, too."
This article appeared in the South China Morning Post print edition as: Developers urged to localise when going overseas