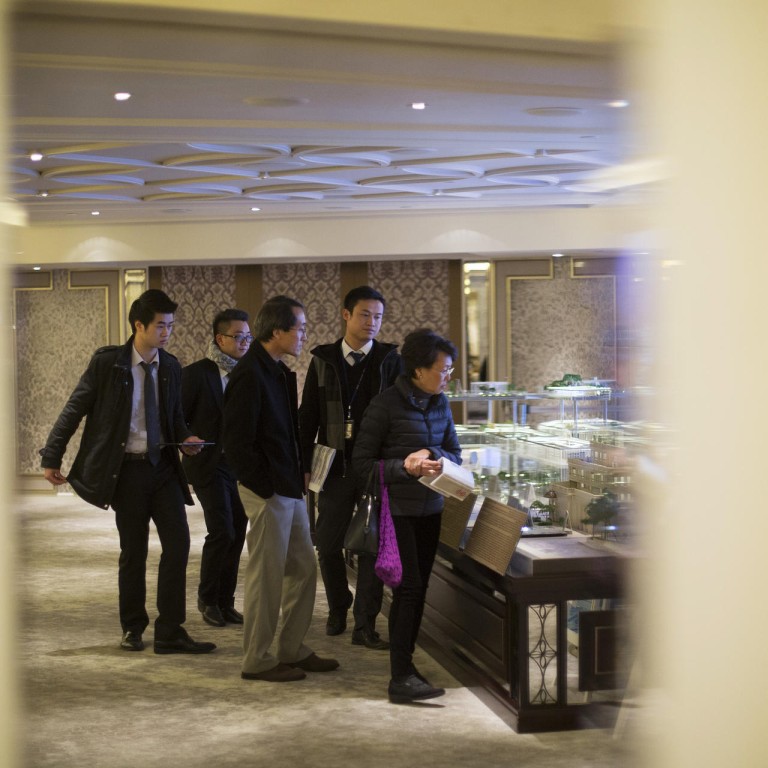 Developers warned over sales ploy
Promotions of flats based on discounted prices could be in breach of new law, says watchdog
A government authority tasked with enforcing a law aimed at promoting transparency in property sales has issued a veiled warning against developers promoting units at new projects based on prices after discounts.
The Sales of First-hand Residential Properties Authority said developers might be breaching the new rule if they promoted their projects with discounts factored in when calculating the average price of units.
In recent months, developers have highlighted the average price of flats at projects after a range of discounts have been applied.
Authority director Eugene Fung said yesterday the sales environment for new flats had become fairer after the Residential Properties (First-hand Sales) Ordinance took effect in April last year. But he said some sales arrangements of developers should be improved.
"It is very dangerous if the developer promotes its new project based on average prices after discounts," Fung said. "This is because developers offer different types of discounts, but the buyer has to fulfil certain requirements, such as having to be a club member in order to enjoy the discount. Not all buyers could enjoy all the discounts. So under the ordinance, the developer may mislead or misrepresent information."
The authority said developers could be in further breach of the law if they revealed the number of inquiries received for a new project.
"Under the ordinance, developers must not seek any general expression of intent on their new projects before they release the price list. But we found some developers had announced the number of inquiries received for their projects," Fung said.
Property agents would also breach the law if they reveal indication of prices at new projects on their websites or through mobile messages. By doing so, "they may be providing false information after the developers release the price list of the project", he said.
Fung was critical of the "first come, first served" approach adopted by developers at sales launches. "It may cause a disorderly situation and lead to queue-jumping," he said. "Also, developers should not appoint property agents to draw lots to decide the priority of buying flats."
Fung said that while developers had adhered to the law, there were "four to five cases that were serious".
"These involved developers or property agents misrepresenting a situation and providing false or misleading information," he said.
He added that other breaches came down to careless mistakes.
By the end of last year, 57 new projects with more than 8,300 flats had come on the market after the ordinance took effect.
This article appeared in the South China Morning Post print edition as: Developers warned over sales ploy