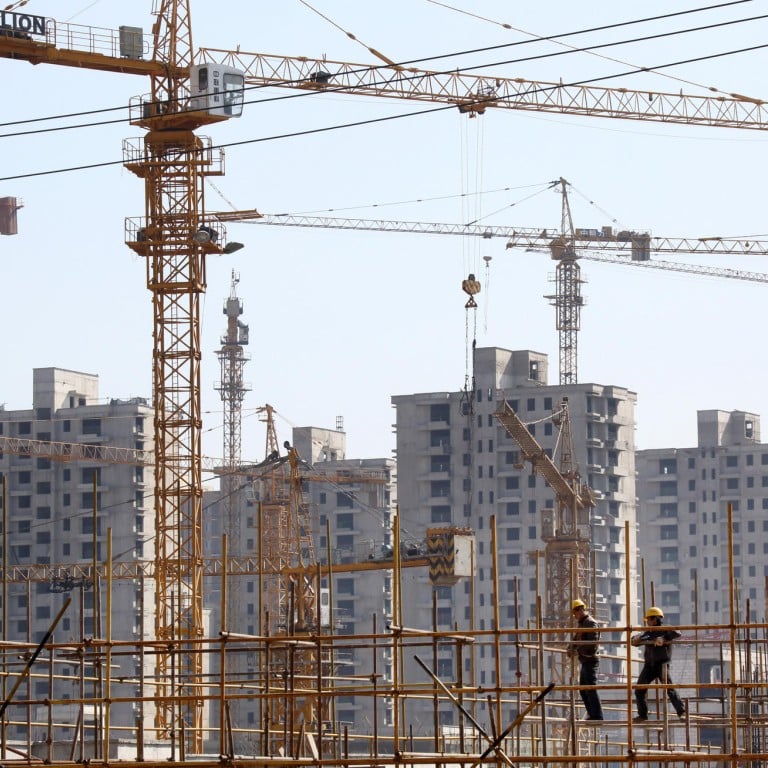 China Vanke needs right strategy to remain No.1 developer, say analysts
Developerwas the marketleader again last year, but analysts say it must diversify and manage its debts in order to remain out in front
For China Vanke, retaining its ranking as the mainland's number one developer should be no reason for complacency, warn analysts, because runners-up could quickly overtake it if it does not get its strategies right.
The group once again topped sales rankings in the real-estate industry last year, with revenues of 170.9 billion yuan (HK$208.5 billion), followed by Greenland Group, Dalian Wanda Group, Poly Real Estate, China Overseas Land and Investment, Country Garden, and Evergrande Real Estate - all of whom achieved sales of above 100 billion yuan.
But the analysts say the focus of the competition among the big players in the sector should be on profitability and diversification strategies, including decisions on switching attention from residential to commercial property development, or from the domestic to foreign markets.
"Apart from sustainable sales growth, people will look at how they control costs and improve profit margins," said Wee Liat Lee, head of Asia-Pacific property research for BNP Paribas in Hong Kong. "The other focus is on balance sheets - how they manage debts [to reduce funding costs], as we are going into a rising global interest-rate environment and every cent counts."
Last year saw back-door listings in Hong Kong by big mainland developers to access cheaper funds. This year will see a search for sustainable growth models as they position themselves for a looming peak-out in residential property investment.
"There is a limit [to China's property market] and we'll hit it in less than a decade," Yu Liang, chief executive of China Vanke, said last July, when he reaffirmed the company's strategy to reposition itself as an urban facilities and services provider. That means it might invest in businesses such as sewage disposal and community banking.
Yu said Vanke was no longer a teenage company and it was wrong to measure it by how much it grew in size every year.
Rather than move beyond the 60-plus domestic cities in which it already has a presence, Vanke headed across the border into Hong Kong, the United States, and Singapore in 2013. It also opened shopping malls in Beijing, Shenzhen, and Suzhou towards the end of the year.
In terms of overseas expansion, Greenland is more aggressive. The state-owned developer announced earlier this week it would invest £1.2 billion (HK$15.3 billion) in two property projects in London, quickly following on the heels of its investments last year in the US and Australia. Wanda plans to build hotels in London and New York, while Country Garden expanded its land reserves in Malaysia.
"The winners will be those who move quickly," said Zhu Yiming, a researcher with private real estate consultancy CRIC in Shanghai.
This year, the big developers first have to win the battles in the first- and some second-tier domestic cities, where housing demand remains strong and home prices will continue to rise. The rest of the country is already suffering stagnant or falling property transactions and prices.
Jiang Yunfeng, a research director at the China Index Academy, said Vanke had the ability to retain its No1 ranking this year, since it had sufficient inventory and a big enough land bank.
The group said on January 3 that it had 128 million square metres of unsold new homes in 14 major cities by the end of last year, which would require more than 10 months to sell.
This article appeared in the South China Morning Post print edition as: Vanke faces battle to stay number one