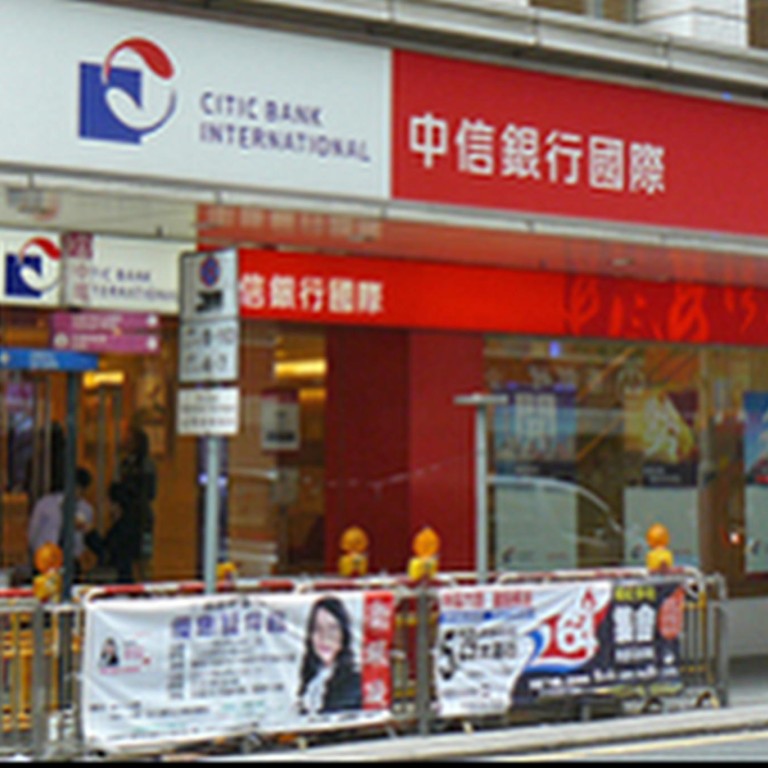 High rents force banks to quit street-level space
With income growth slowing and operating costs rising, banks are shifting to upper floors
Banks hard hit by lofty rentals are abandoning prime street-level locations and relocating to first or second-floor premises to squeeze out returns from their branches.
The relocation away from the street seems to be taking hold in the banking industry, which is seeing slowing growth in income and soaring operating costs for staff and rents.
"The rents at ground level may cost several hundred dollars per square foot, but for the upper floors, it's just a couple of dollars," said Weber Lo, the country officer and chief executive of Citi for Hong Kong and Macau. "So which floor would you want your staff to be on?"
Prime locations in areas such as Central, Causeway Bay and Tsim Sha Tsui are still the favourite points for banks to capture the flow of people.
But Citi moved its staff in Central to the upper floors so as to double its customer servicing space in the ground-floor branch at Wheelock House in November last year.
China Minsheng Bank moved its office to Sheung Wan from its tiny location in Central in July. Fubon Bank also moved its ground-level branch in Taikoo Shing to the upper floor of a commercial building in April.
Such relocations are often viewed as an effective way to reduce costs.
Eric Ong, a director at Midland IC&I, said rents for first and second floor space was 60 to 70 per cent lower than those for street-level premises.
Ong also said it was quite difficult for banks to compete with shops willing to pay millions of dollars for street-level space in prime locations to draw shoppers.
Rents for street-level retail space rose 0.7 per cent in the past quarter from the preceding quarter, according to data from Jones Lang LaSalle, compared to a 0.7 per cent drop in rents for office space on upper floors.
Luxury jewellery and watch retailers and designer brands are the main occupants of street-level shops, whether it is in Hong Kong or on 5th Avenue in New York.
Seven in 10 of the most expensive rental transactions last year involved luxury jewellery and watch retailers, Midland said.
Despite the migration from the street, Ong said there were still some banks which wanted to stay on street level.
"Some banks still look for street-level space, such as mainland banks China Construction Bank and China Citic Bank, to build their brand," he said.
This article appeared in the South China Morning Post print edition as: High rents force branches to quit street-level space