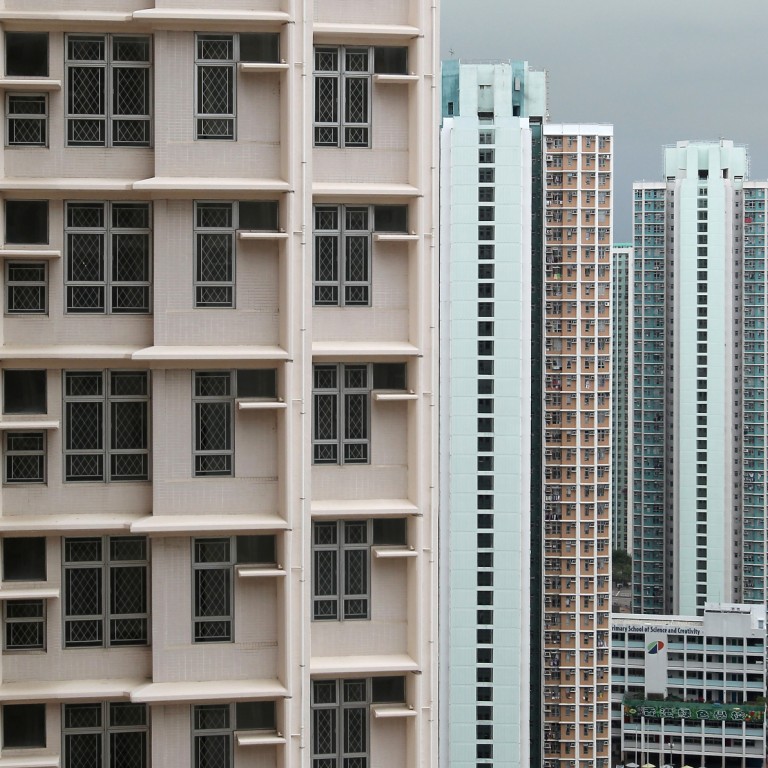 Developers snub housing project in Tin Shui Wai after policy address
Just three bids are received for Tin Shui Wai project after announcement of boost to land supply
Only three bids were received yesterday in the tender for the Tin Shui Wai residential project as developers were spooked by a government policy to boost the supply of land.
Cheung Kong, Sun Hung Kai Properties and Sino Land submitted bids, while the remaining 13 developers who had turned in expressions of interest did not join the tender.
"It is worse than my expectation of receiving five or six bids," said Charles Chan Chiu-kwok, managing director at Savills Valuation and Professional Services.
"I believe it is because of the policy address last Wednesday.
"The policy address shows that the government will increase housing and land supplies significantly and most of the housing supply will come from the New Territories. It made the developers worried [about] the market outlook, particularly the housing market in Tin Shui Wai."
The government aims to provide 470,000 flats in the coming 10 years. It is the second attempt by the MTR Corp to tender the residential project next to Tin Wing Light Rail Station. The project was withdrawn from tender last February because none of the 16 developers submitted bids.
To lure developers, MTR Corp has scrapped the requirement in the original tender that the winning bidder has to pay HK$400 million for site formation works.
And there is no requirement to pay a land premium levy to the government or for profit-sharing with the MTR Corp.
Surveyors estimated the site was worth between HK$2 billion and HK$2.5 billion, or HK$2,036 and HK$2,500 per square foot. This is well below the investment cost of at least HK$3.1 billion before the MTR Corp amended the requirements.
"It is true that MTR Corp has lowered the investment cost," said Vincent Cheung Kiu-cho, national director for Greater China at consultant Cushman & Wakefield.
"But actually, the development cost of the site would be similar to government-owned sites. And there are two government-owned sites near Tin Shui Wai Wetland Park available for release for sale in the future. The sites have a better location. Also, [the] policy address mentioned that the future land supply will mainly come from Yuen Long and Tin Shui Wai.
"With plenty of housing supply in the future, the upside potential of housing in those areas would be limited. Developers who have no experience in Tin Shui Wai would not like to take the risk."
The Tin Wing project is at the junction of Tin Wing Road and Tin Yan Road, near phase two of Central Park Towers. The 196,249 sq ft site could yield a residential floor area of 980,073 sq ft, a commercial floor area of 2,207 sq ft and provide about 1,500 flats.
This article appeared in the South China Morning Post print edition as: Developers snub housing site after policy address