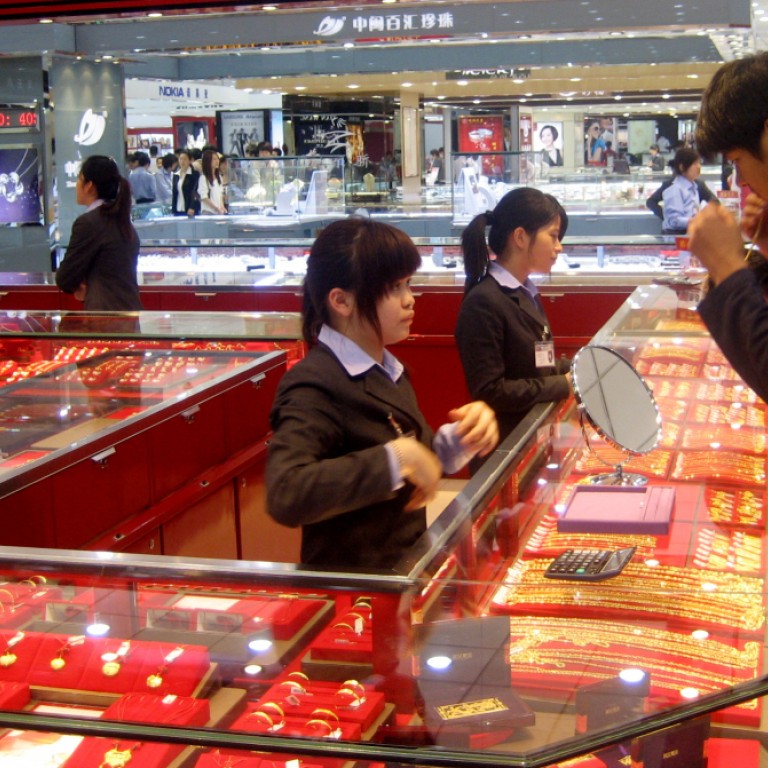 Going underground could give shops the space they need to deal with tourism boom
Restaurants, shops, theme parks and fast-food chains enjoyed brisk sales as hordes of tourists descended on Hong Kong during the Lunar New Year holiday, but how long can they cope with the escalating influx?
The Immigration Department recorded 850,000 visitor arrivals during the first three days of the Year of the Horse, starting on January 31, a 120 per cent jump from 380,000 in the first three days of the Lunar New Year last year and an increase of 197 per cent from 286,000 in 2012.
However, Hong Kong's tourism facilities are nearly saturated, and the government is looking for ways to increase the supply of commercial space.
One of them was mentioned by Chief Executive Leung Chung-yin last month in his second policy speech.
He said "the government has commenced a study to identify districts with potential for developing urban underground space, with a view to increasing usable space and enhancing connectivity in the urban areas. We are preparing a pilot study covering four selected strategic districts, namely Tsim Sha Tsui West, Causeway Bay, Happy Valley and Admiralty/Wan Chai".
On Wednesday last week, a paper prepared by the Planning Department and submitted to Yau Tsim Mong district councillors named Hong Kong Park, Victoria Park, the Happy Valley Racecourse, Kowloon Park, Southorn Playground and Hong Kong Stadium as potential areas for urban underground development.
Owing to their easy accessibility, the underground shopping complexes will likely attract shoppers from Hong Kong and abroad.
To a certain extent, this will help to ease the shortage of commercial space – not just for shopping but also dining and entertainment – as the government predicts the city can expect 70 million tourists by 2017, up from 54.3 million last year, and 100 million within a decade.
Property experts said there is a long queue of overseas retailers wanting to open their first flagship stores in Hong Kong to showcase their products to wealthy mainlanders.
But many have been forced to skip over Hong Kong because of the lack of supply of large retail shops for lease. Instead of halting their expansion plans, some retailers have decided to set up their Chinese flagship stores on the mainland instead.
An increase in the supply of retail space might not only attract some of these overseas retailers to the city.
Small retailers edged out by big players that can afford soaring rents could also relocate to underground shopping complexes, where rents are likely to be lower than those for street-level shops.
Underground shopping malls in Japan and on the mainland could serve as examples of how shoppers can be diverted from the street level.