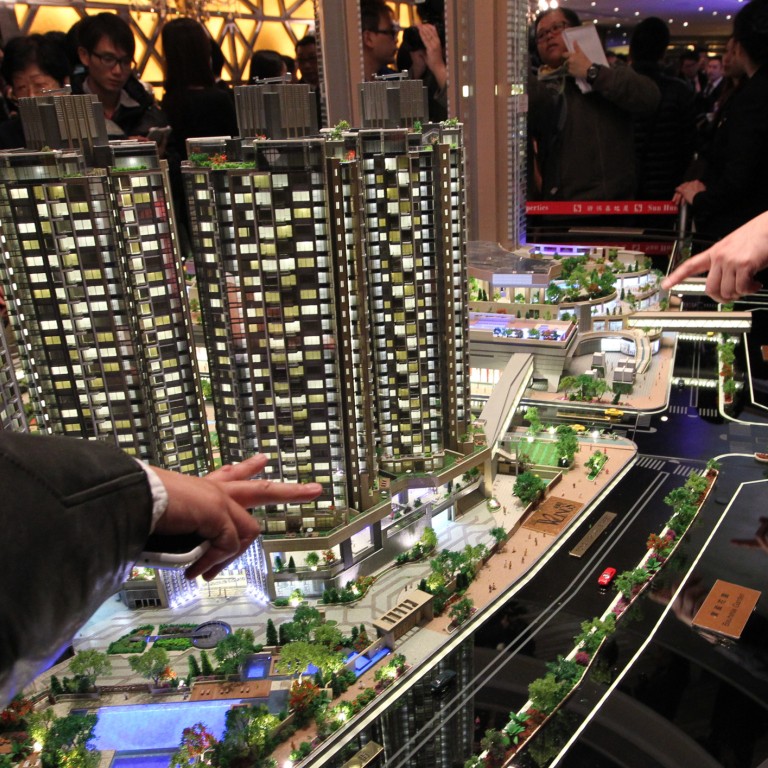 Landlords biting their fingernails as luxury flats stay vacant
If you could ask a crystal ball any question, what would it be?
Landlords of Hong Kong luxury residential properties would probably want to know when they can find tenants to fill their vacant homes.
The down cycle of the luxury residential market began when the Hong Kong financial sector was hit by the global financial crisis in 2009.
There was little hiring, and companies started cutting housing budgets for expatriates and often hiring them on local terms.
As a result, demand for large flats of 2,000 square feet or more, with asking rents of HK$80,000 and above, previously targeted at top management, has been declining.
Apartments in the prime districts of The Peak and Southside have been the most affected, with average rents dropping 10 per cent and 7.1 per cent, respectively, last year, according to property consultant Savills.
With smaller housing budgets, tenants are no longer insisting on living on The Peak. Senior expatriate managemers now express a preference for the Southside or even Sai Kung.
Some expats in middle management have moved from Hong Kong Island to West Kowloon, and in the latest trend, many are moving to Tseung Kwan O in Hong Kong's far east.
"You will see that Tseung Kwan O is becoming a community of different nationalities," a property consultant said.
Suffering from high vacancy rates, some big landlords have provided incentives to attract tenants. For example, tenants may now be given a rent-free period of four weeks, as against two weeks previously, in what is seen as an unusual move in the luxury residential leasing sector. It represents almost a 4 per cent cut in annual rental income.
And property agents who successfully clinch a deal can expect a cash bonus.
The gloomy picture is likely to persist this year alongside a weakening office market as hiring dries up.
"The situation is worse than expected. Last year, vendors of strata-titled luxury flats refused to lower selling prices, as they firmly believed that they could put the units out for lease in the worst case. As time went on, they realised the difficulty of finding tenants," the property consultant said.
This year, some vendors are believed to be softening their stance on prices, and they may prefer to offer units for sale by cutting prices rather than hold them vacant without any rental income.
Big landlords are keeping their fingers crossed, hoping that they will see the light at the end of the tunnel next year.