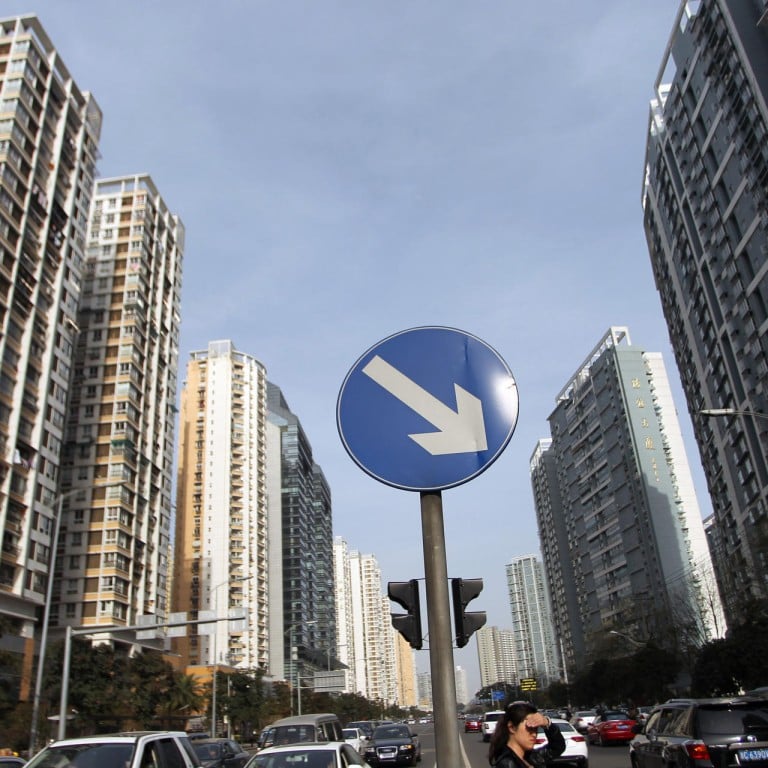 Wenzhou a case study of a property market taken over by speculators
Slide of the city's embattled property sector provides policymakers with a sobering view of what can happen when speculators take control
The mainland coastal city of Wenzhou is a sobering case study of what happens when home prices fluctuate out of control, and why it is necessary to crack down on the property speculators seen to be responsible.
The market in the city has been sliding for more that two years.
"I don't see light at the end of the tunnel yet," said Zhang Hai, a businessman in his early 30s and an investor who once held five flats and two street shops.
Wenzhou people are entrepreneurial and have built business empires across the world. However, in the past decade they have become notorious home speculators, bidding-up prices wherever they saw an opportunity to make a quick profit.
Nowadays, however, they have largely disappeared from the market and some factory owners are suffering bankruptcies after production costs rose while global demand shrank.
The bursting of the housing bubble in cities such as Wenzhou and Ordos, which is located on a seam of rich coal mines, as well as home-purchase restrictions widely adopted by dozens of major cities, have curbed housing speculation.
The proportion of speculators - people buying for capital gain rather than self-use - has fallen to less than 20 per cent of all mainland home buyers from a record of between 30 per cent and 40 per cent in top cities. The decline is frequently cited by the government as a successful outcome of its property tightening campaign started in late 2009.
"Theoretically, demand for investment and speculation should be on the rise, as China's property market continues to boom and home prices keep climbing," said Yang Chenqing, an analyst at China Real Estate Information in Shanghai.
The reality is patchy depending on location, and apart from brief hiccups in 2009 and 2012 when there were declines, home prices in most cities have been on a consistent upward trajectory with the notable exception of Wenzhou, according to a list of 70 relatively bigger major cities tracked by the National Bureau of Statistics.
"Since the second half of last year, tier-1 and some tier-2 cities tightened up the home purchase restrictions, hitting speculators even harder," Yang said.
In November, for example, Shanghai extended the consecutive social insurance payment to three years, from two years previously. The payment is required for non-local residents who wish to qualify to buy a house in the financial hub.
Families buying a third home are barred from receiving a mortgage loan, and those buying a second home must pay a deposit of at least 70 per cent of the price in cities such as Beijing, Shanghai, and Shenzhen now, up from 60 per cent previously.
Despite such measures home prices are still on the rise, albeit at a slowing pace, driven by strong demand from young people buying their first homes and those upgrading to a better and larger home supported by high single-digit annual income growth.
However, Wenzhou newspapers have long lists of homes to be auctioned by the courts as their former owners struggle after business failures.
"It's a good buy if you are still rich," Zhang said. "But most home prices here are still at half of their peak level."
This article appeared in the South China Morning Post print edition as: Wenzhou a study of a market in mayhem