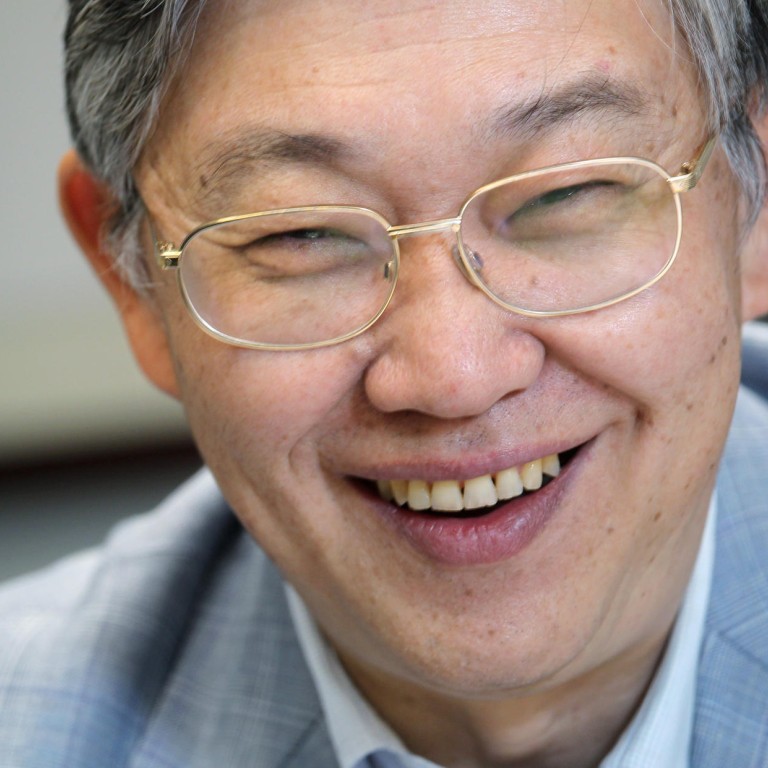 Centaline claims bigger slice of Hong Kong flat market
Leading property agency claims it is gaining ground at the expense of troubled rival Midland, which is expected to unveil record losses
The trench warfare between Hong Kong's two biggest property agencies remains as fierce as ever, but market leader Centaline Property Agency claims it is gaining ever more turf from weakened rival Midland.
Shih Wing-ching, the founder of the 320-branch Centaline operation, said the firm had captured 30 per cent of the city's market share by number of transactions and an even higher mark for commission revenue. "The gap between us and the second player is widening from last year," he said.
Shih's comments come as shareholders in Midland, which operates 231 outlets under Midland Realty, brace for the company's biggest annual loss since it listed in 1995.
In the first half of last year, the company posted a loss of HK$88.73 million, and in August, it warned that the following six months would see a similar decline. Midland is chaired by Freddie Wong Kin-yip.
While Midland's accounts are spilling red ink, Shih said Centaline's Hong Kong operation recorded a profit of HK$280 million last year - although just half the HK$560 million it earned in 2012.
People in the industry say Centaline is leading the second player by 10 percentage points. "Previously, the market share was split equally between the two groups. But the map changed last year," the sources said.
But Sammy Po Siu-ming, the chief executive of the residential department at Midland, said the market shares in the primary residential sector remained unchanged. "I do not see any change in our position," he said.
Po said Midland accounted for 39 per cent of the 1,000 units sold at Sun Hung Kai Properties' Century Gateway phase one project in Tuen Mun last year and 36 per cent of the more than 150 flats sold so far at the Riva development in Yuen Long.
Sales in the primary residential market accounted for 14.9 per cent of total property transactions last year, with 59 per cent from the secondary market.
To achieve higher sales, Po said Midland would expand its sales force for the primary residential market by 15 per cent this year. He believes the number of new homes to be offered for pre-sale will rise to as many as 13,000 this year.
The number of transactions in the primary residential market saw a fall of 23 per cent to 9,986 last year, Land Registry figures show, with the value of these deals decreasing by 30 per cent to HK$92.4 billion.
In a bid to control costs, Po said Midland would not renew the leases at branches where landlords asked for big rent increases. "We will also move some shops to upper floors where monthly rental will be less than those being charged on street-level shops," he said.
Albert Wong Kam-hong, a former deputy chairman of Midland, said the firm could have performed better had the top management drafted accurate cost planning based on its market forecast for last year.
Midland suffered from hefty losses after Wong's departure from the company in mid-2012.
"With an accurate market forecast, it would have allowed the firm to cut branches and staff ahead of the market downturn," he said. "Last year, the decline in property transactions should have been predictable once the government imposed the cooling measures to curb price growth."
This article appeared in the South China Morning Post print edition as: Centaline takes bigger slice of home market