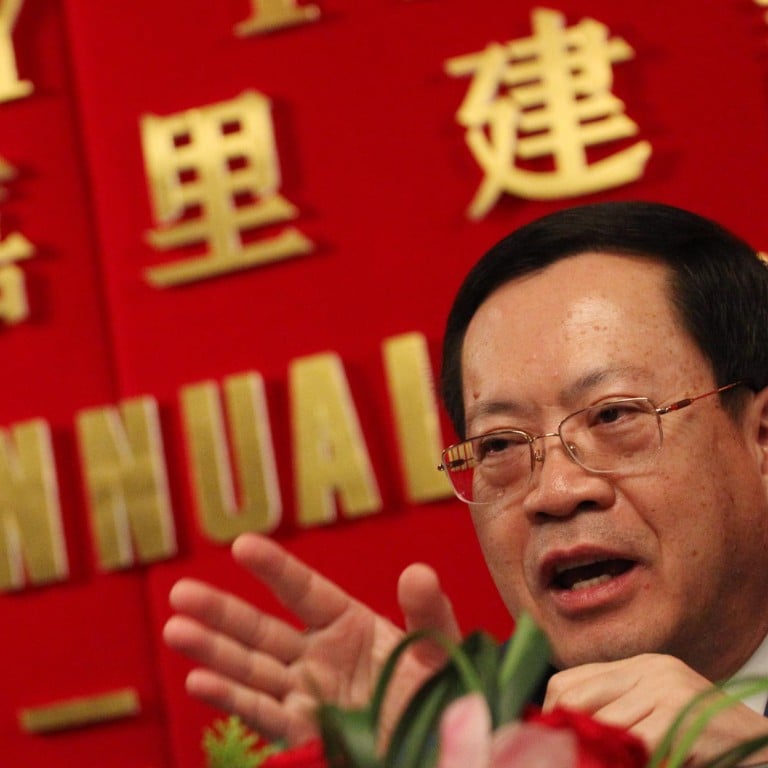 Kerry Properties sees underlying profit fall 6pc
Developer says it is aiming for 12pc growth in contracted sales in Hong Kong and mainland
Kerry Properties said underlying profit fell 6 per cent to HK$4.41 billion in 2013 while maintaining it wants to achieve 12 per cent growth in its contracted sales in Hong Kong and on the mainland this year.
The company's co-managing director, Steven Ho Shut-kan, said yesterday that the company's contracted sales target for Hong Kong property is HK$6.5 billion, compared with HK$5.5 billion in 2013 and the contracted sales target for the mainland property market is HK$5.5 billion.
"We have generated nearly HK$2 billion from property sales in Hong Kong so far this year," he said. "We don't see our property sales in the first two months of this year as worse than a year ago. The city still lacks in the supply of new homes. We have confidence in achieving the sales target this year."
Hong Kong property prices would remain stable. "I don't think the prices will drop sharply," he said. The underlying profit excluded gains from spinning off Kerry Logistics and an increase from revaluation of properties.
Net profit surged 89 per cent to HK$13.15 billion, boosted by the Kerry Logistics deal and the revaluation of properties.
Turnover fell 8 per cent to HK$13.97 billion. The decline in underlying profit was due to a fall in revenue from property sales by 14 per cent to HK$11.3 billion.
Fewer Hong Kong projects were completed last year, with gross profit from property sales in the city falling 34 per cent to HK$2.84 billion. Kerry Properties believes its urban residential projects in the city will generate healthy returns despite government measures to cool the property market.
Profit from mainland property sales jumped 305.66 per cent to HK$1.65 billion from HK$406 million in 2012. The main contributors were the Parkview Residence Phase II in Hangzhou and the Metropolis-Arcadia Court Phase I in Chengdu.
Some new projects in Huangzhou and Changzhou cut their asking prices in recent months.
"It is an individual case only. There is no trend for price cuts. But we will continue to monitor the market's movements," said chairman Wong Siu-kong.
The company said it will proceed with the development of major mixed-use projects in first-tier cities to strengthen its brand position while creating a strong recurring income stream.
The firm declared a final dividend of 55 HK cents per share, the same as the previous year.
Kerry Properties is part of the Kerry Group, which also controls the SCMP Group, publisher of the South China Morning Post.
This article appeared in the South China Morning Post print edition as: Kerry Properties sees underlying profit fall 6pc