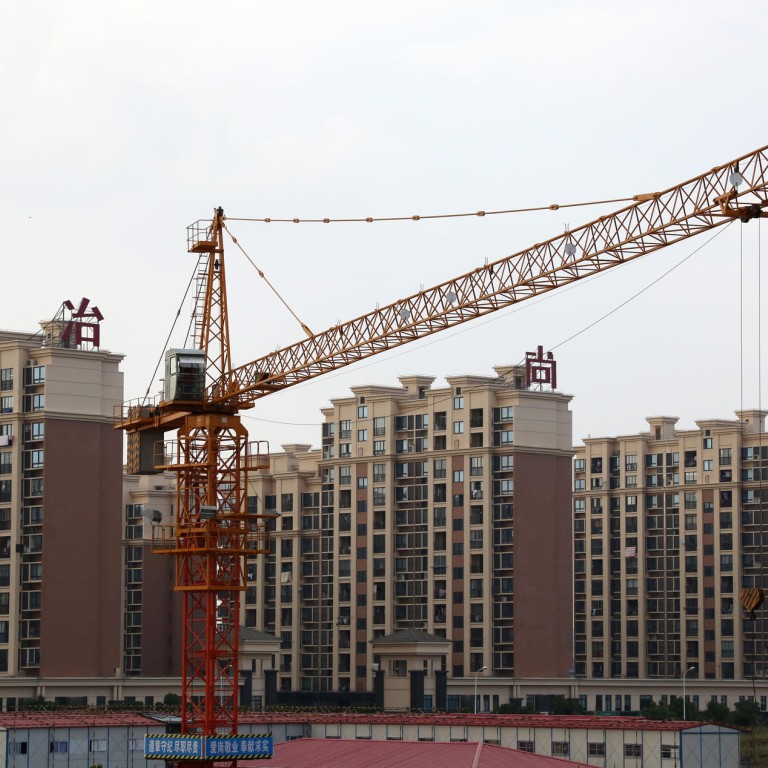 It has been widely observed that price growth momentum is slowing across most of China's larger- and medium-sized cities, but fears over an imminent market collapse following the recent spate of discounting now appear unfounded.
With respect to residential pricing in China, we expect this year to be one of deceleration in pricing growth, but with the rate of decline varying considerably across cities at different tier levels.
However, these phenomena taken together do not portend a larger slump in the market, but rather a slowdown that is likely to be cushioned by the central government starting to adopt a less interventionist stance with respect to curtailing demand.
On February 18, homeowners at two residential projects in Hangzhou protested outside the developers' sale offices, alleging that the discount scheme for new batches of units was unreasonable.
After a time of soaring home prices, ordinary residents have become increasingly sensitive about any downward movement in property prices.
Yet recent house-price discounting and the public outcry that ensued from buyers in earlier phases are nothing new in China. Similar events occurred in 2008 and were quickly resolved: it does not foreshadow a wider and major slump in the market, as alleged by some commentators.
China's residential market grew rapidly during the past two years. Last year, average home prices in 100 cities rose by 11.5 per cent year on year, the China Index Academy reports, while prices in Beijing and Shanghai rose by 28.3 per cent and 15.6 per cent, respectively.
New-home sales in tier one cities rose by 9.5 per cent, and by 16.4per cent in tier two cities.
It is expected that the volume of new home sales in tier one cities will decelerate this year, as rising borrowing costs and tightened mortgage lending take a heavier toll on some areas.
However, no precipitous drop is forecast, given the persistence of substantial demand for quality mass housing. But sales in some second- and third-tier cities with substantial unsold inventory are expected to slow down by a more considerable rate until suitable price readjustments lure sidelined potential buyers back into the market.
Pricing in tier one cities is expected to be more stable owing to the strength of real, underlying demand underpinned by their strong economies.
Outlook for the lower tier-two and a broad group of tier-three and - four cities remains distinctly mixed.
On the one hand, the residential market in some lower-tier cities remains quite sound and may even be benefiting from the radial effect of spillover demand caused by the expansion of tier one cities beyond their original boundaries.
On the other hand, some lower-tier cities are suffering from the emergence of misconceived projects that are acting as a further drag on sales take-up.
The problem is further magnified in localities that contain a substantial concentration of developers that are "part-timers".
These amateur developers typically first got into the real estate business by taking advantage of the cash flow or profit generated by their core businesses - be it garment or shoe manufacturing, or mining - to undertake property development, hoping to earn some easy money.
However, as these are not real estate professionals, they have frequently encountered problems in implementing developments. While these "part-time" developers could hold onto their projects when their core businesses were running well, for some, this is no longer the case. Exports are slowing, and the prospects of the mining industry are fading as a result of growing environmental concerns. Frequently the only solution is to cut prices at their property projects.
The least risky, most stable market this year is likely to be quality mass housing, across both large- and medium-sized cities, for which strong demand remains intact. This is also a market segment that will continue to draw support from the relaxation of the one-child policy and China's ongoing process of urbanisation.
The luxury market is expected to be slow until buying restrictions are relaxed, although prices will stay flat at prevailing levels.
As a result of the residential market slowdown, it is expected the central government will adopt a less interventionist stance with regard to imposing macro control policies on the market as a whole.
For the first time in eight years, the government work report delivered at this month's National People's Congress contained no specific commitment to "regulate property prices".
Premier Li Keqiang said: "We will regulate differently, in different cities, in light of local conditions, for speculation and investment purposes."
With China's economic growth appearing to have slowed down significantly at the start of this year, and with the residential property market showing strong signs of cooling down, it appears likely the central government will begin to exercise greater caution - to stop the cooling down from becoming a downturn.
This article appeared in the South China Morning Post print edition as: Hands-off approach will cushion market slowdown