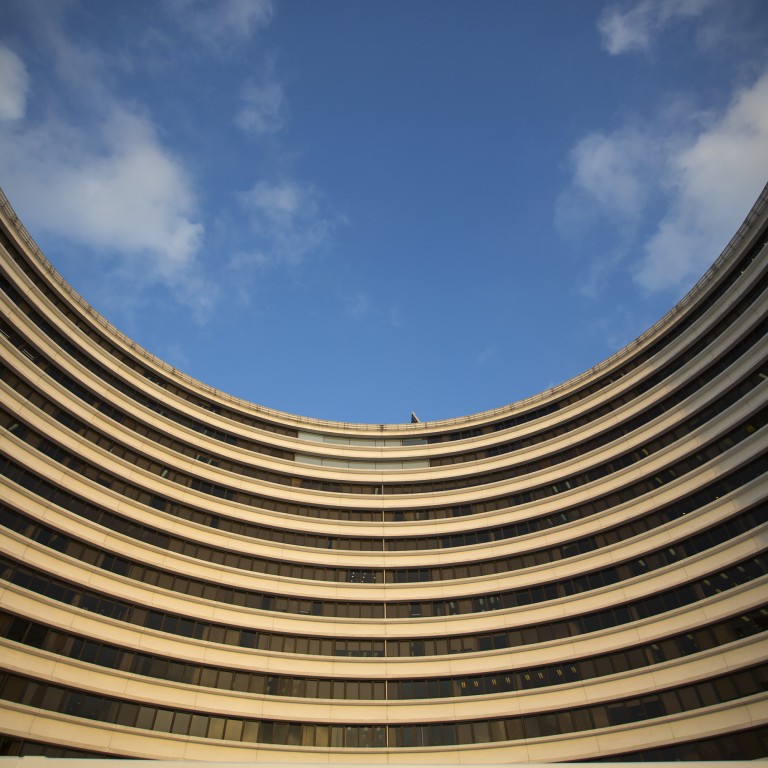 Wheelock sticks to property sales target of HK$10b
Wheelock & Co said its core profit rose 7.6 per cent to HK$7.82 billion last year but its bottom line sank 37 per cent due to lower net gains in the revaluation of investment properties.
The firm said it would keep its 2014 property sales target unchanged from last year's HK$10 billion in a Hong Kong property market beset by cooling measures, increased supply and anticipated interest rate increases.
Net profit fell 37 per cent to HK$16.95 billion, from HK$26.9 billion in 2012. Directors declared a dividend of 65 HK cents a share, bringing the full-year dividend to HK$1, down from HK$1.10 in the prior year.
The company's hopes hinge on the proposed sale of three developments, including the second phase of a residential project at Austin Station, an office tower at One Bay East in Kwun Tong and a smaller residential development, Lexington Hill, in Kennedy Town.
Chairman Douglas Woo Chun-kuen said Wheelock managed to achieve property sales of HK$10 billion despite the market uncertainties last year and expressed hope it could repeat the sales result in 2014.
"There are different views on the outlook for the city's housing market, with some predicting a decline of 5 to 10 per cent this year," said Woo, who took over as chairman from his father Peter Woo Kwong-ching in January.
Other developments such as a Tseung Kwan O project and a venture with Nan Fung Development on Mount Nicholson Road on The Peak will be launched next year.
Barclays analyst Paul Louie expects the decline in home prices to accelerate. According to Centaline Property Agency, home prices are now 4.4 per cent off a record high.
Wheelock's shares rose 1.69 per cent to end at HK$30.05 yesterday.
This article appeared in the South China Morning Post print edition as: Wheelock sticks tosales target of HK$10b