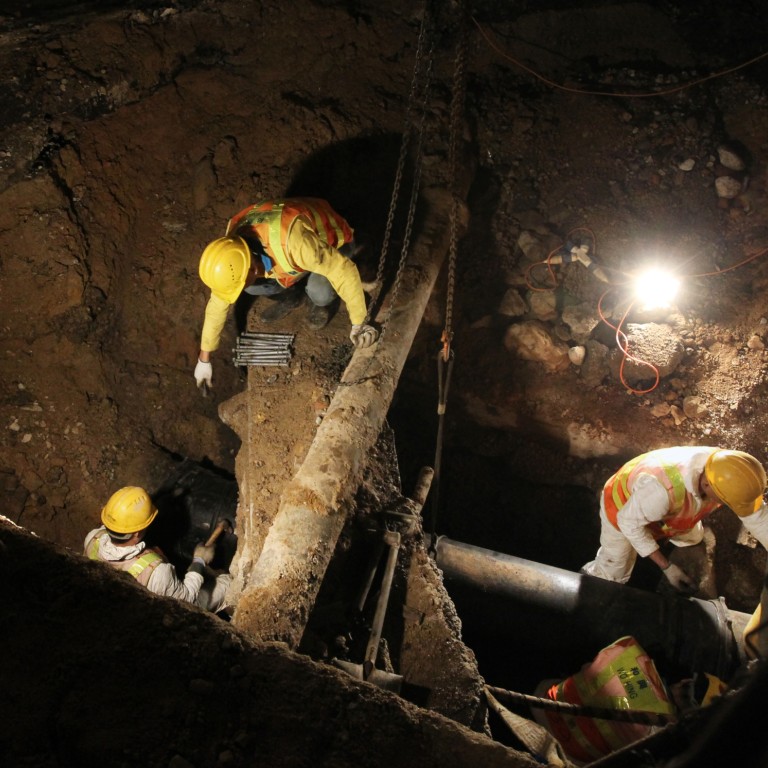 Labour imports could reduce building costs, but no guarantee home prices would fall
While a worker shortage at sites is put as high as 20,000, some analysts doubt that lower building costs alone will make homes more affordable
Rapidly rising construction costs have been cited by developers as a reason property prices in Hong Kong will not drop significantly.
Those costs, driven up by an increasing number of public and private projects and a shortage of labour, might be reduced by importing at least 10,000 skilled workers, property analysts said.
However, industry insiders are divided on whether that reduction would result in a fall in home prices.
The latest survey by the Hong Kong Construction Association estimated a shortfall at new construction projects of more than 10,000 workers at the end of November. Respondents to the survey reported a shortage of 16.72 per cent of the required construction workforce, up from 15.68 per cent in April last year.
Association president Thomas Ho said: "If you include all the construction projects, the industry lacks 20,000 skilled workers. And the problem of ageing workers is serious. About 60 per cent of formworkers and bar-benders are aged over 55."
The shortages of bar-benders, formworkers - similar to carpenters - and concrete specialists are the most serious among the skilled workers.
Ho said new railway lines under construction in the city require up to 19,000 workers, but the MTR Corp had found only 13,000 workers.
"The shortage of workers has boosted wages sharply," he said. "For example, the wages of timber formworkers have grown to HK$2,500 to HK$3,500 a day, even higher than those of administrative officers in the government. And there is no sign that growth will stop in the near future."
Ho said the industry had suggested the government shorten the process of importing labour to five or six months from 7½ to 12 months at present.
"Importing labour would not lower construction costs, but it could stop them from growing," he said. "The construction cost for mass residential has reached HK$4,000 to HK$5,000 per square foot, and the flat is selling for HK$10,000 per square foot. It is difficult for the general public to afford flats.
Chau Kwong-wing, a professor in the department of real estate and construction at the University of Hong Kong, believes construction costs would drop if the city imported labour.
"Property prices would lose one of the factors supporting their growth," Chau said. "Of course, the lower construction costs would not lead to a fall in property prices in the short run. There are other factors, such as interest rate movements and land supply, that affect the price. But in the long term, the property price would drop."
If construction costs continued to rise amid weak property sales, Chau said, developers would decrease production.
Stewart Leung Chi-kin, chairman of Wheelock Properties, said a fall in construction costs could lead to a drop in property prices.
"If construction costs decreased, the selling prices of new projects could be lower, particularly as the current market sentiment is weak," said Leung, who also chairs the Real Estate Developers Association's executive committee.
"As the government is unlikely to remove the cooling measures in the property market, it would be impossible for developers to ask for a high selling price."
Julian Poon Yui-man, vice-president of Lai Sun Development, said labour costs made up about 50-60 per cent of construction costs.
"You have to pay more to hire workers. That's why construction costs continue to rise significantly even though the cost of materials has stabilised," Poon said. But property prices were not necessarily related to construction costs, he said.
"There is a higher chance that the prices of new flats would be lower [if construction costs fall]," Poon said. "It doesn't mean it would happen for sure."
This article appeared in the South China Morning Post print edition as: Labour imports seen as no sure bet to cut prices