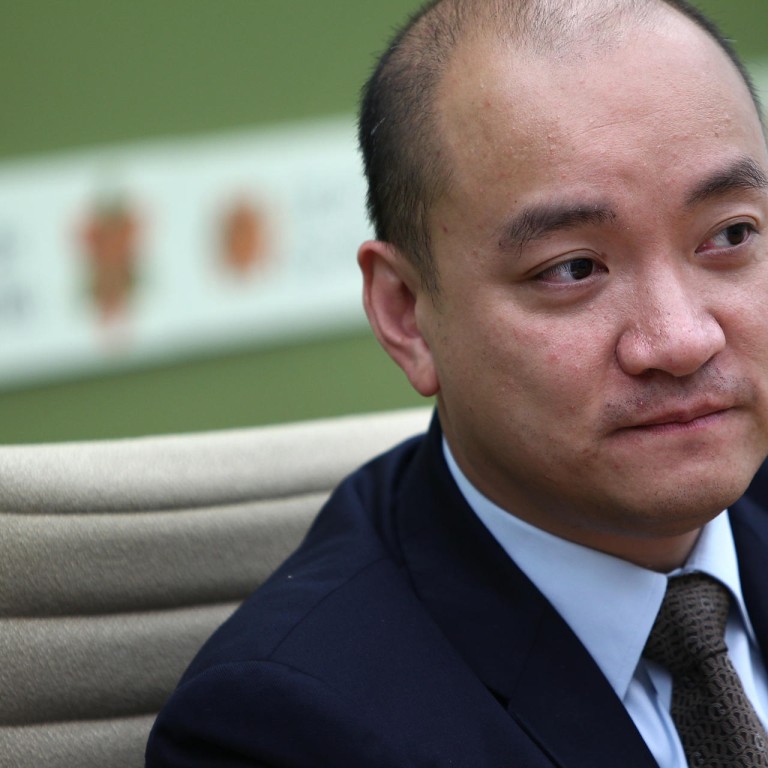 Construction boom doesn't guarantee high profits for builders, Chun Wo's bosses say
Chun Wo is looking to try new strategies to survive in the business amid tough competition
Despite the boom in construction in Hong Kong, keen competition is keeping profit margins for builders low, which leaves Chun Wo Development seeking a fresh survival strategy.
Dominic Pang Yat-ting, chairman of Chun Wo, one of the city's biggest construction firms, said: "We will undertake a two-pronged expansion through our property development and construction businesses.
"We want to find one or two new business models or new products in property development, instead of relying on property sales. For example, Shama Serviced Apartments [developed by an individual investor in 2001] was a successful new product when it was launched in the market," he said.
As for construction, his brother, deputy chairman Derrick Pang Yat-bond, said: "We will focus on projects which can enhance our technology skills."
Several massive infrastructure projects recently initiated in Hong Kong have kept construction firms busy.
But Chun Wo's profit margin remains in the single-digit percentages.
While the firm's revenue reached HK$3.11 billion for the six months to September last year, its net profit was only HK$53.4 million.
"Construction is not a profitable business," Derrick Pang said. "It's true that there are more projects. But we are facing competition from overseas construction firms, as Hong Kong is an open economy.
"You can't ask for a profit margin of 20 per cent if you want to win a contract."
The firm could expect a profit margin in the high single digits or low double digits only, he said. And in the case of a project built over six or seven years, the profit margin could turn out to be less than originally forecast, he said.
"Builders usually discuss the risk factors of infrastructure projects, such as underground problems, with the government at the final stage. We have to take a very high risk, which could seriously affect cash flow."
With that in mind, Chun Wo looks for projects that require only two or three years to build, because it is easier to control costs.
Unequal terms in contracts are another concern for builders, who have to shoulder most of the risks, Derrick Pang said.
One example, he said, is interruption of work because of bad weather.
"Unless the black rainstorm signal or storm signal No 8 is in force, we won't be compensated for the extra cost and time. That is unfair, as we have to stop work even when storm signal No 1 is up," he said.
The rising cost of materials is another area where builders lose out, the brothers said.
Even if the price of steel rises sharply, Dominic Pang said, it remains the responsibility of the builder to bear the extra cost.
"Construction in Hong Kong is a risky business with low profit margins," Derrick Pang said.
"It is difficult to run this business. But we will continue to do so, as it was founded by our father."
This article appeared in the South China Morning Post print edition as: Boom no guarantee for high profits