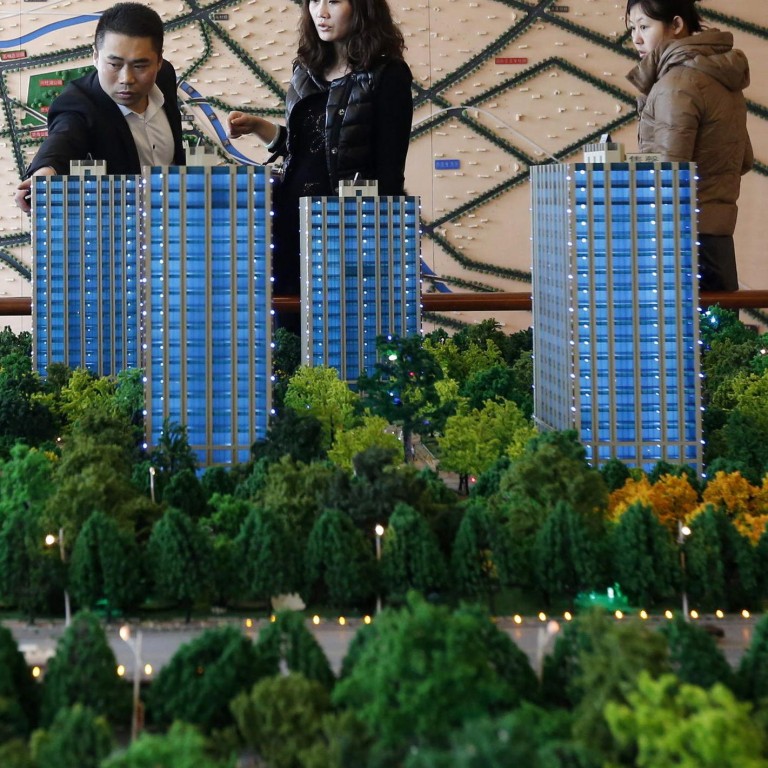 SCMP-CTC survey on mainland China homebuying demand
Inaugural SCMP-CTC survey finds transactions down in Beijing and Shanghai, while prices are stable
To gauge mainlanders' buying demand for domestic and overseas residential property, the and Century 21 China Real Estate (CTC), a mainland property consultancy, have partnered on a quarterly sentiment survey.
In the first survey, carried out during the first quarter of this year in Beijing and Shanghai, 350 CTC clients were interviewed.
The survey results reflect a growing wait-and-see sentiment in both cities, as local government tightening measures have gradually cooled down an overheated market.
Home transactions in the secondary market in Beijing fell 43 per cent in the first quarter from the previous quarter to 23,156. Shanghai also suffered declining transactions, while secondary home prices in both cities remained largely unchanged.
An increasing number of mainlanders are buying homes overseas, but they still face capital controls, with the quota being US$50,000 per person per year.
RESULTS ON DOMESTIC DEMAND
1) Do you plan to buy a home in the next three months?
Yes: 6 per cent of respondents. No: 94 per cent.
2) What is the price you can afford and what is the price of projects you are looking at now?
Two-thirds (66 per cent) said they could afford a price under 30,000 yuan per square metre, and 63 per cent said they were looking at projects under that price.
3) Do you own a home and do you plan to sell it in order to buy a new one?
Just under half (49 per cent) said they owned a home, but only 8 per cent said they would sell it to buy a new one.
RESULTS ON OVERSEAS DEMAND
1) Do you plan to buy a home abroad in the next three months?
Only 1.3 per cent said yes.
2) Why are you buying abroad?
About two-fifths (39 per cent) said they were buying a home overseas for their children's education, 35 per cent said it was for emigration and 26 per cent for investment.
3) What is your main concern?
Fifty-seven per cent said policy issues were their main concern while 29 per cent cared most about price.
This article appeared in the South China Morning Post print edition as: Buyers adopt wait-and-see attitude